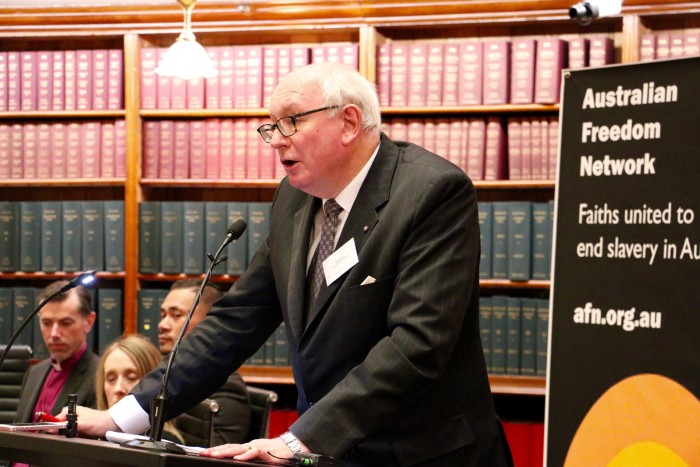 2019 Events
To commemorate the International Day of Prayer and Awareness Against Trafficking in Persons on the feast day of St Josphine Bakhita (1869-1947) the Catholic Archdiocese of Sydney Anti-Slavery Task Force is sponsoring an Ethical Sourcing Seminar and Expo.
It is part of a larger Archdiocesan programme directed at eradicating modern slavery announced by the Archbishop of Sydney, Most Rev. Anthony Fisher OP in March of 2017.
You will hear from church, business, government and community leaders about the reality of slavery in our world today, including in Australia, and what can be done to address it in our homes, workplaces and communities.
Register to attend St. Bakhita's Day Ethical Sourcing Seminar and Expo.