PRAYER RESOURCES FOR THE
CORONAVIRUS PANDEMIC
If 'absence makes the heart grow fonder', it may be that, rather than becoming accustomed to doing Church from home, our hunger for the Eucharist will intensify and make us value all the more gathering for it when at last we can. In the meantime, we've been given a time of retreat to meditate upon what Holy Communion means to us all and we've been given new opportunities and new pastoral strategies.
Archbishop Anthony Fisher OP, Pastoral Letter to the Clergy, Religious and Lay Faithful of the Archdiocese of Sydney during this COVID-19 Pandemic, 24 April 2020
INVITATION TO EUCHARISTIC ADORATION ON THE FEAST OF CORPUS CHRISTI
A message from Archbishop Anthony Fisher to the Catholics of Sydney: Wednesday 10 June 2020
Lectio Divina is a form of prayer which invites us into a deeper encounter with the Lord through Scripture. It gives us the time to listen attentively to the Word, to be sensitive to its action on our hearts, and to reflect on what is being asked of us in our daily lives. Lectio Divina allows the Lord to penetrate our hearts and to fill them with His Love. Ultimately, through this encounter we are invited into an ever-deeper relationship and union with Him.
These resources below are for both personal and group use.
SATURDAY
SIXTH WEEK OF EASTERTIDE
23 MAY 2020
SUNDAY
SOLEMNITY OF THE ASCENSION
24 MAY 2020
PODCAST ON CAPTIVATE
THE FURNACE
The Furnace is a daily homily podcast of Fr Josh Miechels, a priest of the Emmanuel Community. During these uncertain times, the podcast aims to keep give people hope through the Heart of Jesus, the "glowing furnace of love" (St Gertude the Great).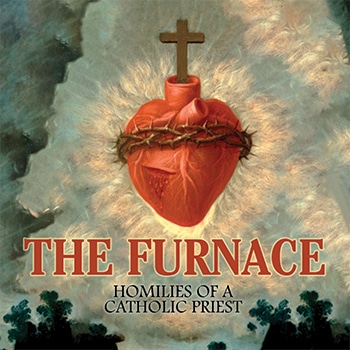 PODCAST ON SPOTIFY
CORONA OF THORNS
Fr Peter Zwaans, the Vocations Director from Adelaide, is putting together a daily podcast of readings, a homily and spiritual communion for Catholics trapped at home during the Coronavirus outbreak.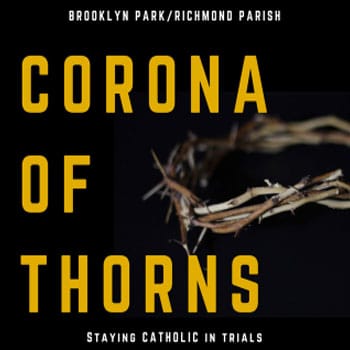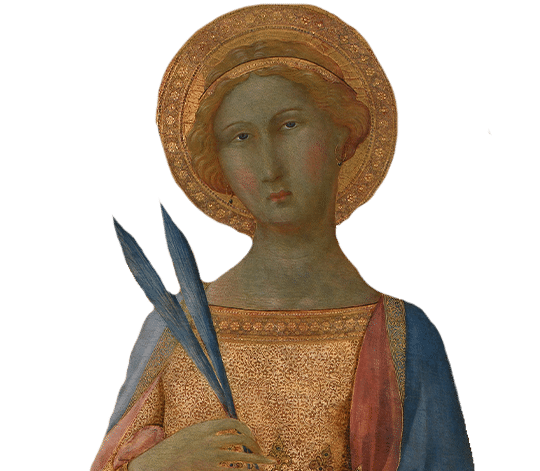 ST CORONA
PATRON SAINT OF PANDEMIC SUFFERERS
St Corona was a Christian in Damascus, Syria, who was arrested and killed in 165 AD.
She was martyred for advocating for Saint Victor the Martyr, who was arrested for his Christian beliefs, and for looking after him during his torture.