June 22, 2022
"If the Church is meant to be a foundation of unity for humanity, we bishops are meant to be that for the Church," Archbishop Anthony Fisher OP has told the United States Conference of Catholic Bishops (USCCB) during their Spring retreat. The US bishops meet every three years for a private retreat, called a "special […]
June 22, 2022
Procession testifies to Christianity's relevance – and vitality Christ walked the streets of Sydney with more than 13,000 disciples last Sunday in scenes not seen for years. People from every part of the archdiocese joined together for the annual Walk With Christ to honour the Feast of Corpus Christi after a three-year hiatus due to […]
June 16, 2022
  A three-piece artwork created by students to mark 200 years of Catholic education in Australia has received an official welcome at De La Salle College Cronulla and an official blessing by Auxiliary Bishop in the Archdiocese of Sydney, Terry Brady. Inspired by traditional early Renaissance artists including the Dominican saint, Fra Angelico, and dep
LATEST FROM OUR ARCHBISHOP
The Martin family story has all the ingredients for a binge-worthy Netflix series. Ambition, success and failure, heartaches and joys, fateful encounters and divine blessings, a family of heroes, it even had the valleys of Normandy as a beautiful backdrop! Yet ironically, neither Louis nor Zélie thought much …
When last in Rome I saw for the umpteenth time one of the most breathtaking panoramas of the Holy City: that from the Parco Savello or Orange Grove atop the Aventine Hill.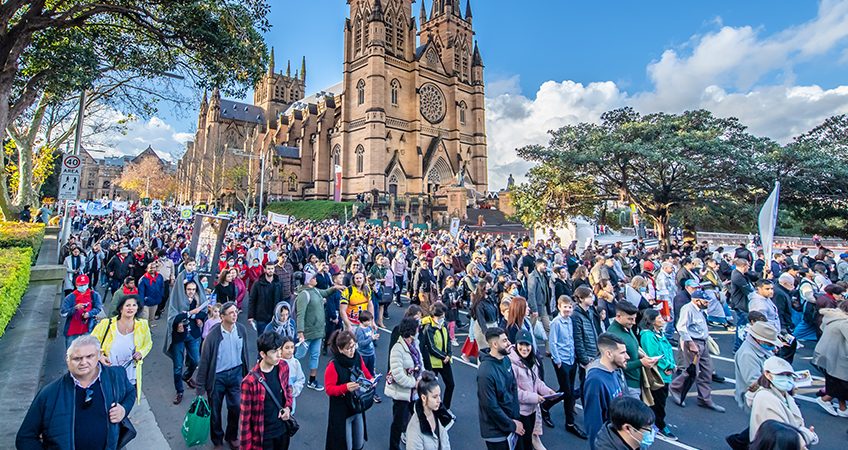 Thank you all for joining us for the Walk With Christ procession on the Solemnity of the Most Holy Body and Blood of Christ—Corpus Christi. First the construction of the George Street tram, then the COVID pandemic and associated limitations on public gatherings, have in recent years interfered with this particular tribute of love and public witness.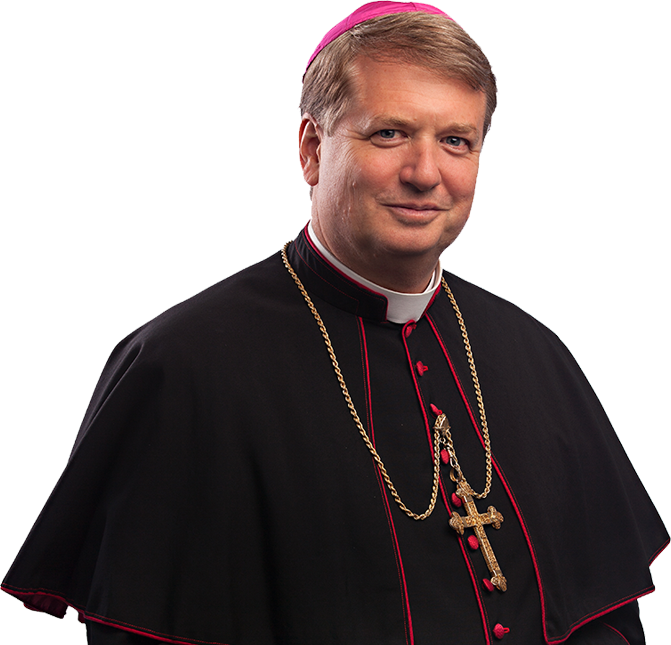 My hope is for a Church in which the Gospel is preached with joy, the wisdom of our tradition mined with fidelity, the sacraments celebrated with dignity and welcome, and the seminaries, convents and youth groups teeming with new life; a Church in which our parishes, chaplaincies and educational institutions are true centres of the new evangelisation, our laity theologically literate and spiritually well-formed, our outreach to the needy effective and growing, and God glorified above all. That will depend hugely on three factors: our clergy and religious; our families; and our young people.
Archbishop Anthony Fisher OP, Homily for the Mass of Installation