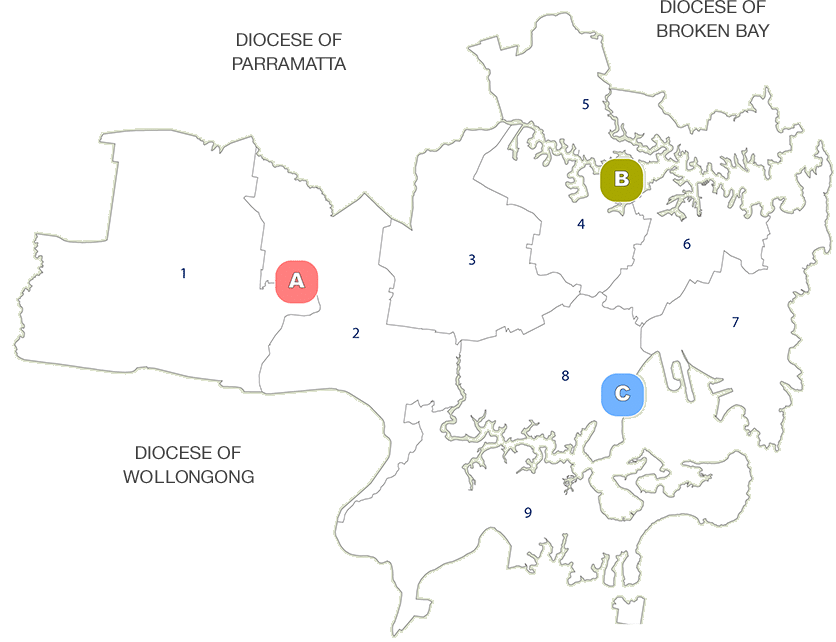 WHERE IS THE
ARCHDIOCESE?
The Archdiocese is bounded to the North by Broken Bay Diocese, to the West by Parramatta Diocese, and to the South by Wollongong Diocese.
The Archdiocese is divided into 9 Deaneries each consisting of a number parishes, over which presides a dean appointed by a bishop. The duty of the dean is to watch over the clergy of the deanery, to see that they fulfill the orders of the bishop.
RETREAT AND FUNCTION CENTRES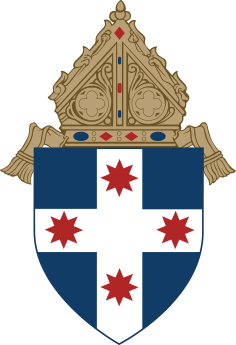 Archdiocese of Sydney Coat of Arms
The arms of the Archdiocese of Sydney are displayed with the mitre preciosa but neither the crosier nor the cross is used.
The cross is reference to the crucifixion of Jesus Christ,
The stars of the Southern Cross constellation reinforce this crucifixion imagery and refer to its location.
The colour blue in the field of the arms of the Archdiocese traditionally represents the Virgin.