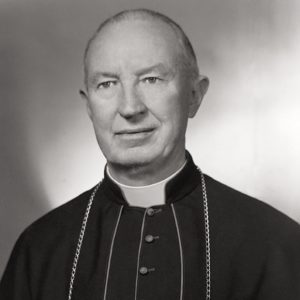 The Cardinal Gilroy Society has been established to honour the generosity of those individuals who have pledged a bequest to any of the good works of the Sydney Archdiocese. The Society is a way that we can thank you now for your foresight and very special contribution. Cardinal George Pell is the patron of the Society.
The Society is named after Cardinal Norman Gilroy, Archbishop of Sydney from 1940 to 1971. Cardinal Gilroy made a significant contribution to Australian society and to the Catholic community. He was veteran of Gallipoli, was ordained a priest in Rome, became the first Australian born Cardinal and the first Cardinal since the reformation to receive a knighthood. In 1970 he was named Australian of the Year.
Members of The Cardinal Gilroy Society receive invitations to special events, a unique pin and a certificate. There is no cost or obligation for membership.
Simply complete the form below and we will contact you. Alternatively you can contact our Bequest Manager on 1800 753 959 or e-mail bequests@sydneycatholic.org.
We guarantee to treat your personal information with respect and confidentiality as directed by you and in accordance with privacy legislation.