I find that by being close to people on the margins,
I come much closer to God.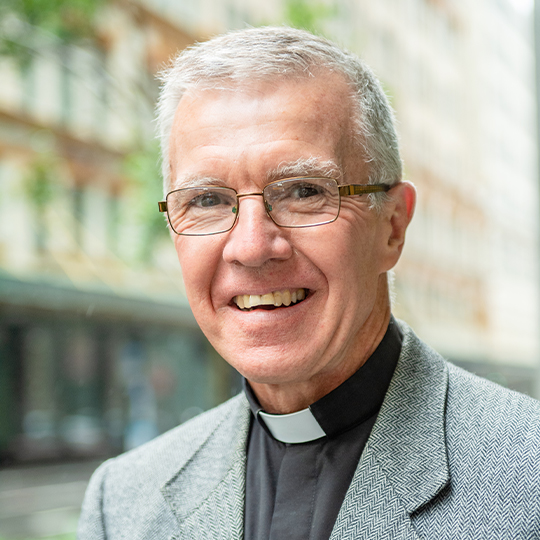 Bishop Daniel Meagher
Bishop Meagher has made a remarkable contribution to the Archdiocese of Sydney over a number of decades, including as a former Rector of the Good Shepherd Seminary and as a Director of Catechesis for World Youth Day when Sydney hosted the event in 2008.
READ MORE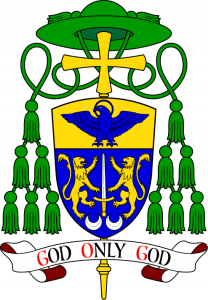 The arms are a combination of the arms of the Irish O'Meachair/Meagher/Maher sept, which were used by the bishop's family, with the addition of an eagle of St John the Evangelist. This was chosen to reference his confirmation name and his long-term family connection with the College of St John the Evangelist within the University of Sydney. Bishop Daniel's great grandfather, John Meagher KCSG MLC was an early financial supporter and four of his descendants, including Bishop Daniel, have continued the connection with the College, serving as Fellows on the College Council.
The coat of arms features two gold lions facing each other as if fighting and supporting between them a silver sword with gold pommel and hilt with, in the base, two silver crescents.
Follow Bishop Daniel Meagher's official engagements around the Archdiocese of Sydney. For more information on future events or celebrations with the Bishop please contact the Office.