Memes, done right, can be a highly effective way of sharing
ideas in our social media world.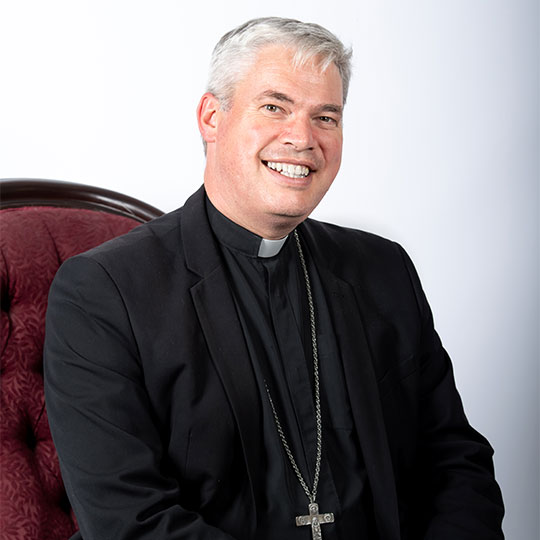 Bishop Richard Umbers' Biography
Most Rev Bishop Richard Umbers was born in Auckland, New Zealand on 17 March 1971 to Declan and Mary Umbers, the youngest of five children, brother to Anthony, Andrew, Gregory and Margaret and uncle to 8 nieces and nephews. He studied management at the University of Waikato in 1989 but transferred to University of Sydney in 1992.
READ MORE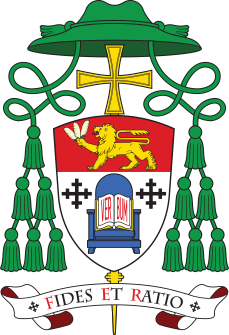 The motto, Faith and Reason, is drawn from the title of an encyclical of St John Paul II. These elements infuse culture with dynamism and hope. The lion passant is not only an allusion to NSW but is itself a reference to the deeply Christian roots of our English heritage. It also represents confidence in the incarnation and resurrection of Jesus Christ.
The clutch of toetoe, native to Aotearoa, show that this message reaches even to the ends of the earth. The crosses are from the coat of arms of the Tighe family and represent the Holy Land – the fifth Gospel.