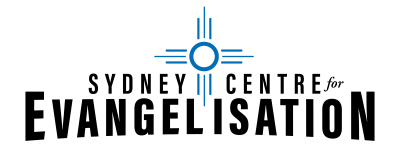 Application for part subsidy from the Sydney Centre for Evangelisation for the Theology of the Body I 'Head & Heart Immersion' course 2023
Thank you for your interest in the upcoming Theology of the Body I 'Head & Heart Immersion' (TOB 1) course, taught by Dr Christopher West. The Sydney Centre for Evangelisation (SCE) in the Catholic Archdiocese of Sydney has organised limited partial financial subsidy opportunities for its local students as set out below.
Eligibility for Subsidy
The total cost of the TOB 1 course is approximately $1,200AUD ($795USD). In relation to this subsidy arrangement, the SCE will cover up to 50% of the cost. Participants are required to apply for this subsidy by completing the form below. The SCE TOBI representative will contact you if your application is successful. The subsidized amount will be reimbursed to you upon completion of the TOB 1 course.
The requirements for receiving the subsidy arrangement, participants must agree to do the following:
Your application must be submitted by the 7th of April;
Obtain one to two referees, one of which must be your parish priest, and the second optional referee can be a ministry/apostolate mentor or leader;
Write a short one 100-150 words summary of why you wish to study Theology of the Body, what you hope to learn, and how you hope to use this course to serve in your local parish ministry/apostolates;
If successful, you will receive the Subsidy Acceptance Form to sign and return via email to tobi@sydneycatholic.org by 14 April 2023;
Register and pay for the TOB 1 course before 17 April 2023 via the registration link, using the Australian code: AUSTOBI2023;
Attend the TOB 1 course, including the live session and complete the examination;
Be open to continuing onto other Certification Courses following TOB 1, which will be seen favourably as the Archdiocese encourages you to continue your formation at TOBI to bring others to encounter Christ through the teachings of St John Paul II;
Assist the SCE in promoting and sharing your experience of the course by participating in promotional articles/clips, including The Catholic Weekly;
Upon completion of the course, please provide the course invoice and proof of completion to tobi@sydneycatholic.org to process the reimbursement of 50%.
Should difficulties arise in the midst of completing the Course, please contact us at tobi@sydneycatholic.org.
Please fill out the form below.