"Shop For Good, the Sydney Archdiocesan ethical purchasing project, enables our parishes, community groups and individuals to be actively part of the anti-slavery work of the Archdiocese. I'm delighted by the number of suppliers who have already supported this initiative, and encourage everyone to join." Archbishop Anthony Fisher OP
GREAT WAYS TO SHOP FOR GOOD
Support Shop For Good and make a difference in the fight against modern slavery. Shop For Good products are ethically sourced and recommended by the Catholic Archdiocese of Sydney.
Shop for Good ONLINE, choose a supplier:
NSW Office Solutions
Pro-Tech Office Products Depot
COS – Complete Office Supplies
Download the Shop For Good brochure and catalogue, select products and place your order by phone or email or online.
Order paper copies of the Shop For Good brochure and catalogue by calling 02 9307 8464 or send an email to shopforgood@sydneycatholic.org
"As a mother of a large family, I have always tried to shop by looking for the best dollar value. Now, knowing more about the shocking exploitation of many workers, I want to make sure that the products I purchase are made under fair working conditions. Shop For Good works for me as I want to make purchases as a faith decision rather than simply getting something cheaply."
Fay, Parishioner St Columbas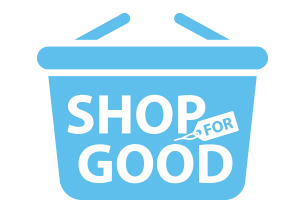 Shop For Good is an initiative of the Catholic Archdiocese of Sydney Anti-Slavery Taskforce. Any queries please contact antislavery@sydneycatholic.org  or call 02 9307 8464.