Mass to Open Seminary Year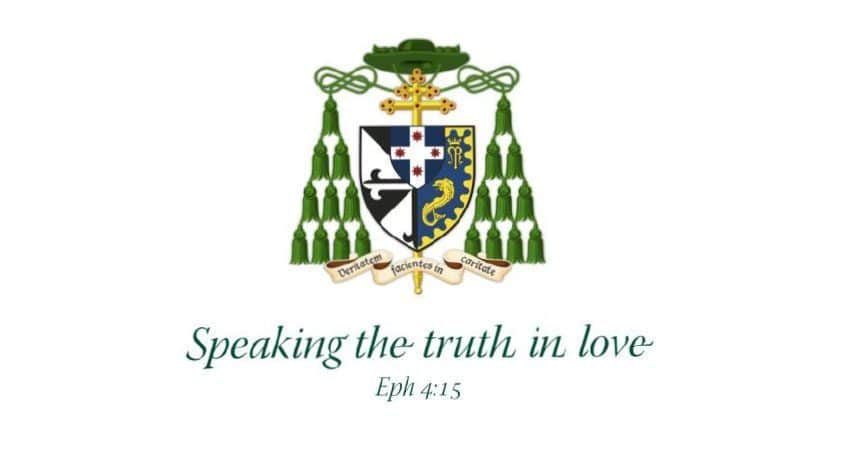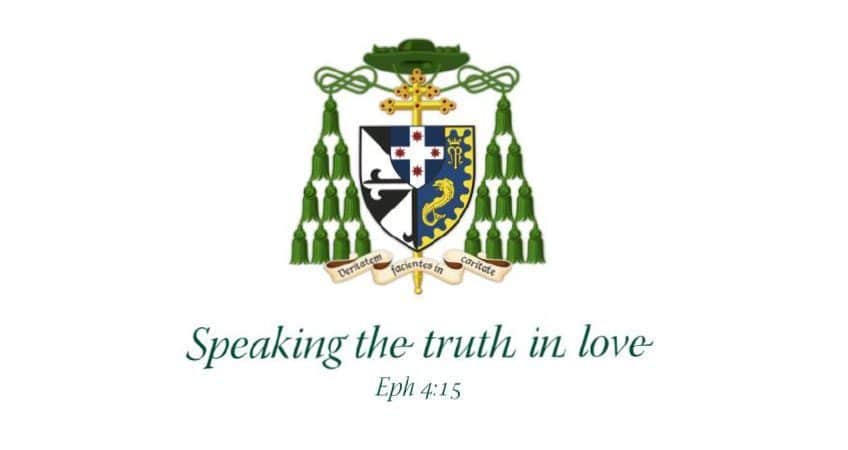 Mass to Open Seminary Year
Good Shepherd Seminary, Homebush, 12 February 2015
Introduction
Welcome to today's Mass to open the Seminary Year. I acknowledge: the Rector, Fr Danny Meagher; the Vice Rector, Fr Arthur Givney; First Year Director, Fr Bernard Gordon; Spiritual Director, Fr Ed Travers; Dean of Studies, Sr Isabell Naumann ISSM; Sr Lydia Allen RSM in charge of Human Formation; Fr Michael de Stoop, Vocations Director of Archdiocese; and other priests. I especially welcome the 35 seminarians from this Archdiocese, the Archdiocese of Canberra-Goulburn, and the Dioceses of Bathurst, Broken Bay, Hong Kong, Maitland-Newcastle, and Wollongong. Above all, welcome to our five first year seminarians and their families.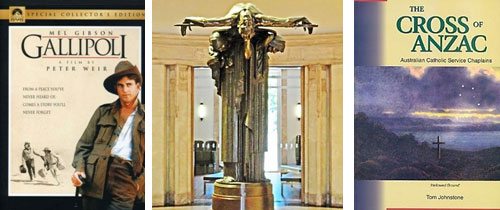 Homily for Mass to Open Seminary Year
Good Shepherd Seminary, Homebush, 12 February 2015

It's our foundation myth as a nation. It's enshrined in our national monuments, public holiday, clubs and secular ritual. It's immortalized in poetry, sculpture and films starring the likes of Mel Gibson and Mark Lee. On 25 April it will be 100 years to the day that Australian and New Zealand troops stormed the beaches at Gallipoli as part of the Allied attempt to take the Dardanelles from the Ottomans. My predecessor Cardinal Norman Gilroy himself served at Gallipoli: he was a junior wireless officer on the transport ship, the Hessen, when the first shots were fired. That first Anzac Day was the beginning of an eight-month long campaign in which the Allies and the Turks suffered terrible losses. Though the future seminarian, priest and archbishop Gilroy survived Gallipoli, over 8000 Australians did not. It was a military disaster. Yet the ANZAC landing haunts and informs our national self-concept as a people of courage, mateship and self-sacrifice, and its anniversary is the day on which we remember, give thanks for and commend to God's mercy all those who fought and suffered or died for our nation at any time.
Today we offer a Mass in thanksgiving for and commending to the mercy of God [and the Rector], the seminarians and formators of the Good Shepherd Seminary as you begin a new year together. The hurdles you endure here in the year ahead will not, I hope, be as great as the cliffs of Gallipoli, the bullets you dodge not as potentially lethal as those at Lone Pine, but the qualities of sacrifice, courage and mateship you demonstrate will be as important to your survival in your vocation. Indeed, the commitment to the ministerial priesthood of Jesus Christ is a life-and-death commitment.
Some of you might know Tom Johnstone's book on Australian Catholic Service Chaplains, The Cross of ANZAC. It is full of terrible stories of war, including of the injury or death of the chaplains and their men, of them as prisoners of war, slaves on a railway and worse. Yet it also has wonderful stories of those chaplains keeping up their own cheer and that of their men guiding and sanctifying them. We read a soldier's account of the lawyer-priest Edward Sydes who was gassed and died during the Battle of Le Cateau – the last battle fought by the ANZACs in World War One as they broke through the Hindenberg Line:
Padre Sydes… Lord, he was a dinkum! Boys of all creeds gave him their affection – Tommies, Yanks, Froggies and Aussies all brightened at his approach. That last Mass he said on the wagon lines in the wood of Frechencourt: will you ever forget it? You will remember how we built him an altar under the trees with birch-bark and saplings and camouflaged it overhead to hide it from Fritz's aeroplanes. It is a scene that will always live in my memory: five hundred men gathered there in the shadow of the elms and many of them received Holy Communion from his hands. You remember the wonderful setting of that celebration with the occasional bursting interruption of Fritz's long-range high-velocity, and the distance-softening roar of our own counter-battery effort. And that congregation – men from every state of Australia, from Oklahoma, Wyoming, Virginia, New York, Chicago, 'Frisco, England, Ireland, Scotland, New Zealand, France and Belgium! The old Padre was a great Australian, and never did he miss a chance of talking Australianism.
I'm not sure how well you all speak 'Australianism' and I'm certainly not inviting you to replace "The Lord be with you" with "Gidday" and "Go forth: the Mass is ended" with "Havagoodweegend". But I would be delighted if you die in God's service similarly admired by your flock – and that will only happen if you give yourselves as fully as Fr Sydes did to the service God and His people.
When I entered religious life and 'seminary' formation for the priesthood, when I was ordained a priest and later a bishop, it was all under the same Pope, St John Paul II. His papal motto was "Totus tuus", meaning "All Yours", a phrase taken from St Louis de Montfort's Treatise on True Devotion to the Blessed Virgin. It signified John Paul's desire to give himself over entirely to Christ by conforming himself to that most faithful disciple, Mary (Rosarium Virginis Mariae 15). Amongst us here at the seminary there are various histories, spiritualities and temperaments, various favourite saints and ways of praying, but amongst the things that priests (and so priests-to-be) must have in common is totality – totus-tuus-ness – that full-on desire to give ourselves completely in the service of Christ and His Bride the Church. Like the spouses in our first reading (Gen 2:18-25) we must make a total gift of ourselves to our ecclesial Bride. This requires not inconsiderable sacrifice, manifested most visibly in the Latin Rite by a commitment to lifelong celibacy so as to be totally available for the work of the Church and the needs of the people. Less visibly but as importantly, it is our faith that the Sacrament of Holy Orders, like those of Baptism and Confirmation, changes us ontologically: when I was a seminarian we used to joke about our "onts" being changed by the Laying on of Hands by the Bishop. What that metaphysical language attempts to capture is the totus-tuus-ness that makes ordination not just a change of what we do, of job, or of where we do it, but of who we are that does it, and that change of who is forever, unrepeatable, indelibly marked on our soul. Ordination, like Baptism and Confirmation before them, remakes us as a new kind of me and orders us to a new kind of service.
This is not an altogether easy time in history to be a priest. Ours is an era of the highest numbers of martyrs for the Christian faith of any time in history and many of those martyrs are priests or religious. We are blessed to live in a society mostly tolerant of our religious beliefs and lives, where you are unlikely to be martyred on the way from CIS to Sem. But we should not be complacent about this: Cardinal Francis George of Chicago famously said that he expects to die in his bed, but that his successor may well die in prison and his successor's successor die a martyr. His thought was that the totalitarian secularists show every sign of tolerating us not much longer. In a society where religion is less prominent in many people's minds and behaviour, joining a seminary can be a rather counter-cultural move. The shameful failings of some priests and religious have added to this. Some priests and religious now report being insulted by complete strangers in the street and now choose to dress in a religiously anonymous way. Priesthood today requires courage, dedication, totality.
For the love of God and His people priests give up freedom in a promise of obedience, give up lucrative careers in a stipended life of service, give up beautiful wives and children so as to be totally available to everyone's families. Though the self-sacrifice is real, these things are liberating too. In our Gospel today Christ the Priest talks with a Syro-phoenician woman and contends with a demon (Mk 7:24-30) because he is free to do so: free of taboos (such as those against talking to pagan women) and resistant to control by any spiritual force but God. Through Christ the Priest we too are free to heal and lead, free to teach and sanctify, free to liberate others.
Not that we are immune from the siren calls of the culture and the power of our own passions. So seminary must help form and re-form us, in totus-tuus-ness, in letting go and letting God. But in this process of our remaking for divine service we discover a very great happiness. Pope Francis has made this point again and again: that the joy of the Gospel is to be found for us priests not by pursuing careers but by lives of self-forgetful service. In the past two weeks I have had the privilege of burying two men who served God as priests for longer than I've been alive. Their stories, and the stories of those they touched, tell of the deep and abiding joy of the priesthood. I pray for such joy for each of you. I invoke the Divine Assistance for each of you in this new Seminary Year, to guide you in your formation and studies, to guide your formators in their task, and to guide your families and friends in supporting you. And I commend the courage of the young men who are giving themselves heart and soul to discernment and formation for service. God bless you in the centenary year of the ANZACs and make you true soldiers for Christ and chaplains to His people!