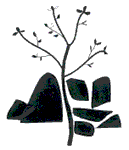 In Australia, pursuant to the protocols of the document Towards Healing, there is a National Committee for Professional Standards established by the Catholic bishops and leaders of religious institutes to oversee the development of policy, principles and procedures in responding to Church-related abuse complaints.
As well, under Towards Healing, each State has a Director of Professional Standards to advise and assist in matters concerning professional standards and to appoint suitable persons to act as contact persons, support persons, assessors, facilitators and reviewers of the process.
The role of the Professional Standards Office NSW/ACT is to implement the principles and the procedures as outlined in Towards Healing in responding to complaints of abuse against personnel of the Catholic Church in Australia.
What happens when you make a complaint?
To make a complaint, please phone the toll-free complaints line on 1300 36 99 77. This number is accessible from anywhere in Australia.
A contact person will be appointed to meet with you. It is their role to explain the process and to assist you to complete a formal statement of complaint.
The Towards Healing process is not a legal one. The main purpose of Towards Healing is to try to assist those who have experienced abuse to find healing. Should people wish to take their complaints to the police or other civil authorities, they are strongly urged to do so.
If you choose to proceed under Towards Healing then an independent investigative process may occur. In some cases the investigative part of the process may not prove necessary. In either case, an outcome will be determined.
Responses will vary according to particular circumstances and may include the provision of an apology on behalf of the Church, counselling services or the payment of counselling costs. Financial assistance or reparation may also be paid to victims of a criminal offence or civil wrong, even though the Church is not legally liable.
As the process unfolds, you will be regularly consulted.
For complete details of the process, please refer to the full Towards Healing document. You can obtain this by contacting our office or visiting the Australian Catholic Bishops Conference website
Level 12, 133 Liverpool St, Sydney NSW 2000, Australia
133 Liverpool Street
Sydney
New South Wales
2000
AU