John McEncroe (1794-1868)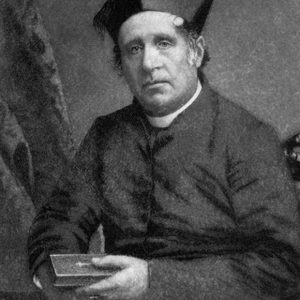 John McEncroe was born on 26 December 1794 in Ardsallagh, near Cashel, County Tipperary, Ireland, the son of William McEncroe and Mary D'Arcy. Two years later his father was killed in an accident. He was educated at Flynn's Grammar School. Wishing to become a priest he entered the seminary of Maynooth and was ordained in 1819.
In 1832, Father McEncroe became the official chaplain of the Catholics of Australia. During his first ten years in the colony McEncroe spent much of his time and energy caring for convicts with whom he had considerable influence. He volunteered for Norfolk Island where he was chaplain from 1838 to 1842. Towards the end of his chaplaincy his concern for the convicts increased; he was strenuously opposed to the entire system of transportation because it failed to reform the convict and brought social and political evils to the colony.
In Sydney, McEncroe was a familiar figure on the public platform. In his forthright, racy style he advocated the rights of workers and opposed the demands of the squatters on such issues as the Constitution, the revival of transportation, and land policy. He was a prominent member of benevolent societies, whether religious or secular, and a pioneer and apostle of the temperance movement.
For many years the direction of Catholic education was his responsibility. His most valuable contribution in this field was the introduction of the Sisters of Mercy and the Marist Brothers into his parish schools.
Within the church in Australia he wanted more priests and teaching orders, and above all the creation of new sees under Irish bishops. He established a Catholic newspaper, the Freeman's Journal, in 1850. A recovered alcoholic, McEncroe died on 22 August 1868 at St Patrick's, Church Hill, where he had been parish priest since 1861.