Father John Joseph Therry (1790 – 1864)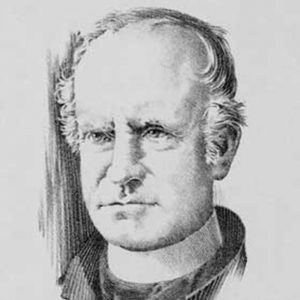 The son of John Therry and his wife Eliza Connolly, John Joseph Therry was born in Cork, Ireland in 1790. He was educated privately and at St Patrick's College, Carlow. Ordained a priest in 1815, he was assigned to parish work in Dublin and then Cork.
Recommended by his own bishop as a capable, zealous and "valuable young man," Therry sailed from Cork under a senior priest, Father Philip Conolly, in the Janus, which carried more than a hundred prisoners. They arrived in Sydney, in May 1820, authorised by both church and state.
Therry described his life in Australia over the next forty-four years as "one of incessant labour very often accompanied by painful anxiety." Popular, energetic and restless, he appreciated from the beginning the delicacy of his role. He had to be at once a farseeing pastor making up for years of neglect, a conscientious official of an autocratic British colonial system, and a pragmatic Irish supporter of the democratic freedoms. Fr Conolly went on to Van Diemen's Land in 1821 leaving Therry as the only priest on the mainland for five seminal years. Articulate and thorough, he set himself the task of attending to every aspect of the moral and religious life of the Catholics. He travelled unceasingly, living with his scattered people wherever they were to be found, sometimes using three or four horses in a day. His influence was impressive among the Protestant settlers and outstanding among the convicts.
The building of a church in Sydney, planned from the first days of the chaplaincy, was one of Therry's main preoccupations. On 29 October 1821 the foundation stone of St Mary's Church was laid by Governor Macquarie.
Due to perceived political interference, Therry was suspended from his position as Government chaplain in 1826 although he remained the chief influence on the colony. Father Therry was willingly appointed by the first Australian bishop, John Bede Polding, to Campbelltown in 1835 with an area that extended beyond Yass. He was reinstated as Government chaplain in April 1837. In April 1838, he was sent as vicar-general to Van Diemen's Land. He was then parish priest of Melbourne from September 1846 to April 1847. Therry left Melbourne to be appointed to Windsor, but a year later returned to Van Diemen's Land. He was given the title of Archpriest in 1850. In May 1856 Father Therry returned to Sydney, and remained in Balmain the rest of his life.
Simple and unselfish, a firm democrat and a zealous priest, Therry was a man of large notions and considerable achievement. He was an unsophisticated man with no clear ideas of social systems or political reform. Yet his energy and persistence proved a continual source of trouble to those who opposed his ideas of what was right or possible. He died on 25 May 1864 aged 73. In his will, he left a sizeable sum to bring the Irish Jesuits to Australia.