Homily for Lourdes Day Mass for the Order of Malta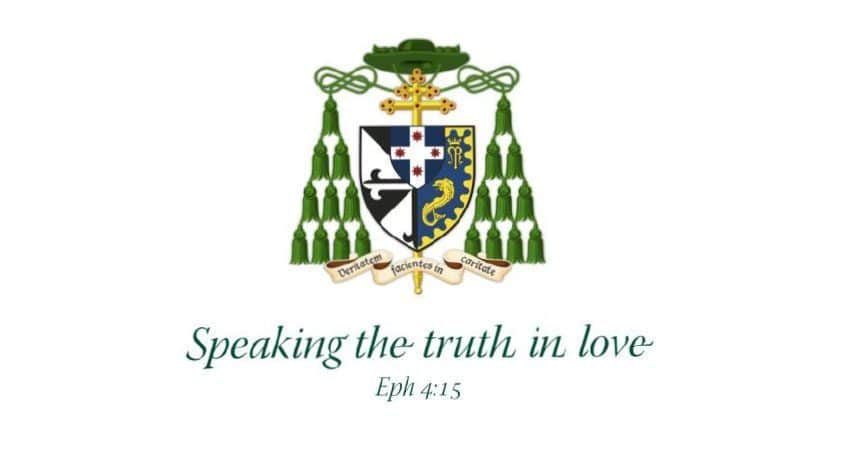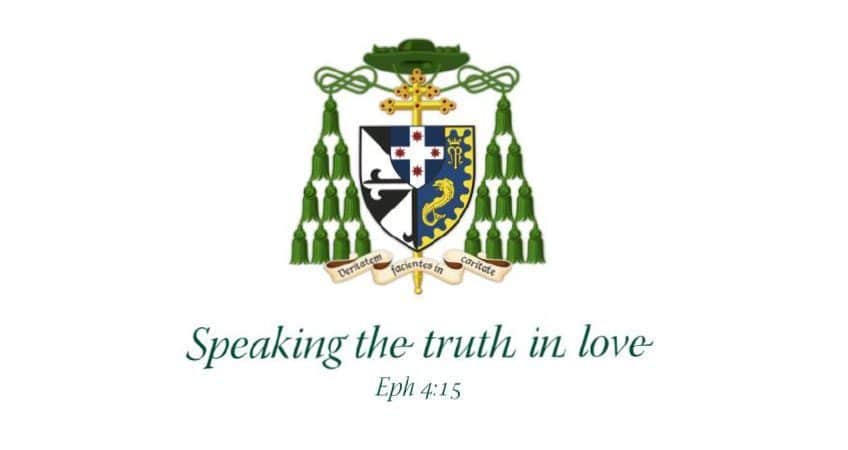 St. Mary's Cathedral, Sydney, 3 December 2022
Professionally speaking, Luke was an overachiever. His ancient near eastern LinkedIn entry has him as a physician (Col 4:14), missionary (Acts 16:8-10; 20:5; Philem 24; 2Tim 4:11), and historian, whose publications include the Gospel of Luke and Acts of the Apostles (Lk 1:1-4; Acts 1:1-2) both of which made the New York Times Best Sellers list. Likely of Syrian background like Paul, he was in Rome with Paul till his martyrdom, but survived long after. There are at least eight bodies and nine heads which devotees claim to be Luke's! The best authenticated relics are now shared between Thebes, Padua and Prague.
Were being a doctor, historian, evangelist and favourite saint not enough, Luke is also remembered as an artist, to whom various icons of the Blessed Mother have been attributed, all of them painted many centuries after he lived but possibly copies of earlier works dating to him! The 6th century image of Salus Populi Romani in St Mary Major in Rome and the 12th century Virgin of Vladimir are two of these.[i] When the iconoclasts of the 8th and 9th centuries (726-842AD) sought to rid Christianity of all images, St Luke's example was invoked by those who favoured imagery in devotion; thereafter he was named patron of physicians, historians and artists.[ii] But why was Luke credited with various Marian images? Well, apart from the bit from Matthew we heard today and the incident with the Magi, almost everything we know about Jesus' early life and that of His Blessed Mother is from Luke. If he heard these stories direct from the lips of the Virgin and painted his word pictures for the New Testament, maybe he decided to make some images in paint as well; later generations may then have made copies as the earlier ones faded or decayed.
Of the many icons attributed to Luke, none has a history as fabled as the Order of Malta's very own Our Lady of Philermos. Her story reads like an Indiana Jones epic, with fact and fiction woven inseparably together. The present version is dated by art historians to the 11th or 12th century—and the best known copy to the 19th century—she came from the Holy Land via Constantinople to the Island of Rhodes where she lived in the Greek Orthodox monastery on Mt Phileremos. When the Knights of St John were forced to evacuate Jerusalem, they took Rhodes (1309), the Virgin came back into Catholic hands and she became the Knights' principal devotion and protectress.[iii] She was periodically paraded around the island to ward off marauders, successfully resisting the Muslim Siege of Rhodes (1480), but in 1522 the Island finally fell to the Sultan Suleiman.
She was now rescued, along with John the Baptist's right hand and a portion of the True Cross, by Philippe Villiers de L'Isle-Adam (1464-1534), the Order's 44th Grand Master. Fra Philippe had her mounted on the mainmast of the Santa Maria, a carrack captured from the Sultan of Egypt, so she might lead their forces and protect the knights and sailors. She then had a little holiday in Italy and France (1522-30), including being processed around the streets of Naples during a plague (1523). Her next, more "permanent" home was in the Order's new homeland of Malta (1530), ultimately in the Co-cathedral of St John in Valletta (1578). There she played a decisive role in the Knights' victory over the Ottomans in the Great Siege of Malta of 1565: when a white dove came to rest on the image for three hours, the knights dared hope for victory and soon it was theirs.[iv]
Two and a half centuries later, when the forces of Napoleonic France were threatening Malta, the Order's 71st Grand Master, Fra Ferdinand von Hompesch zu Bolheim, placed the Philerme Virgin and the Order under the protection of the Tsar of Russia (1797) who had long had a romance with the Order. Finally driven out of Malta (1798), Tsar Paul I gave them a splendid palace in St Petersburg and though Russia Orthodox he became Grand Master of this Catholic order. The Theotokos Phileremou had been Greek, Latin and was now Russian Orthodox!
She survived in Petersburg until the October revolution (1917) and then escaped to Copenhagen. Now the Russian Orthodox Church in Exile took her via Berlin and Belgrade, where she became a ward of the Serbian Orthodox King Alexander I of Yugoslavia (1932). She was displayed in the royal chapel until, for fear of her being kidnapped by the Nazis, she was secreted in a Montenegrin Monastery (Ostog 1941). Then she was "disappeared" by communist special forces and long assumed destroyed. Thanks to the relentless work of an Italian researcher (Giovannella Berté Ferraris di Celle), Our Lady of Philermos came out of hiding in 1997 and now is to be seen in the state museum in Cetinje, Montenegro. St Luke's or not, she's had quite an adventure!
In addition to a story of history, culture, spirituality and intrigue, the Theotokos Philermou is a powerful allegory of our faith, as pilgrims on a journey to God's kingdom, in which the road is often rough and difficult to navigate. On more than one occasion her survival was in serious doubt and sometimes she was tagged missing-in-action-presumed-dead. Persevering through good times and bad, never imagining that she was uniquely cursed, the Virgin trusted in God and survived the worst.
In today's Gospel (Mt 1:18-23) it's poor Joseph's turn to confront an uncomfortable, anxious-making reality. He makes up his mind to do the just thing and divorce his pregnant betrothed, but to also do the merciful thing and see she is kept safe. Then God's angel reveals to dreamy Joseph that there's nothing to fear, that Mary is as innocent and godly as she seems, and that of her would be born the ancient hope of Israel! As Mary persistently trusted in God's plan, as thousands of knights did so also, laying their anxieties before the Virgin of Philermos, so Joseph now trusts in God's plan hatched in eternity and played out in the ebbs and flows of history.
In the artistic world, an artwork's "provenance"—its origin story and history ever since—is very important. Nowadays authentication comes from letters of purchase, receipts, x-rays and tests. If it's near impossible to trace the provenance of the Theotokos Philermou, how can we know anything for certain about Christ who dates to a millennium before? Well, at the beginning of the Gospel of Matthew, in the verses immediately preceding those we heard today, we catch a glimpse of His provenance (Mt 1:1-17). His family tree is full of the great and the good, the mediocre and real ugly. He is the fulfilment of the hopes of the patriarchs and ideals of the prophets, redeemer of the failings of more ordinary punters and the dread of all humanity.
Jesus "Emmanuel, God-with-us," is also "Jesus, God-who-saves-us," and so we can have great confidence in His works of redemption and healing. Our order inserts itself within His great mission, and contributes its energies especially to the defence of the faith and the service o Our Lord's sick and poor. As Joseph is described in our Gospel as "a man of honour" and Mary as "a woman full of the Holy Spirit", so must be the Knights and Dames of St John. And as the Philermene Virgin has followed our Order through thick and thin, so we ask her to be with us in our mission to 21st century Australia.
Virgin of Philermos, Lady of Lourdes, Help of Christians – pray for us.
Blessed Gerard and all saints of our Order – pray for us.
---
[i] https://aleteia.org/2017/10/18/4-icons-of-mary-attributed-to-st-luke-the-evangelist/
[ii] https://www.theleidencollection.com/glossary/guild-of-saint-luke/; https://www.gsl.works/about
[iii] John C. Carr, The Knights Hospitaller: A Military History of the Knights of St John, (South Yorkshire: Pen & Sword Books Ltd, 2016), see specifically Chap 15 of ebook
[iv] https://www.orderofmalta.int/about-the-order-of-malta/the-icon-of-our-lady-of-philermos/
Introduction to Lourdes Day Mass for the Order of Malta – St. Mary's Cathedral, Sydney, 3 December 2022
Welcome to St Mary's Basilica in Sydney to the annual Lourdes Day Mass of the Sovereign Military and Hospitaller Order of St John of Jerusalem, of Rhodes and of Malta. I acknowledge the presence of the Order's chaplains, Rev. Anthony Casamento and Rev. Anthony Robbie, and salute my confrères et consoeurs in the Order, including Steve Christie, the Regional Hospitaller of the Central Eastern Region together with members of the Executive Council, ambassadors of the order and former presidents, and other knights and dames. I welcome friends and volunteers of the Association, including: His Excellency John McCarthy KC KGCPO KSG, former Ambassador of Australia to the Holy See; and John Davies, representing the Venerable Order of St John.
Above all, I welcome any of our Lord's poor and sick. Though COVID has again prevented bus loads coming to join us as in former times, we know some are joining us by live-streaming and that a special delivery of Lourdes water will be made to them later. Others are here with us today to be blessed with healing water from the spring in Lourdes. To all present physically or virtually: a very warm welcome to you all!