HOMILY FOR THE STATE FUNERAL & PONTIFICAL SERVICE OF CHRISTIAN BURIAL OUTSIDE MASS FOR ROBERT "BOZO" FULTON AM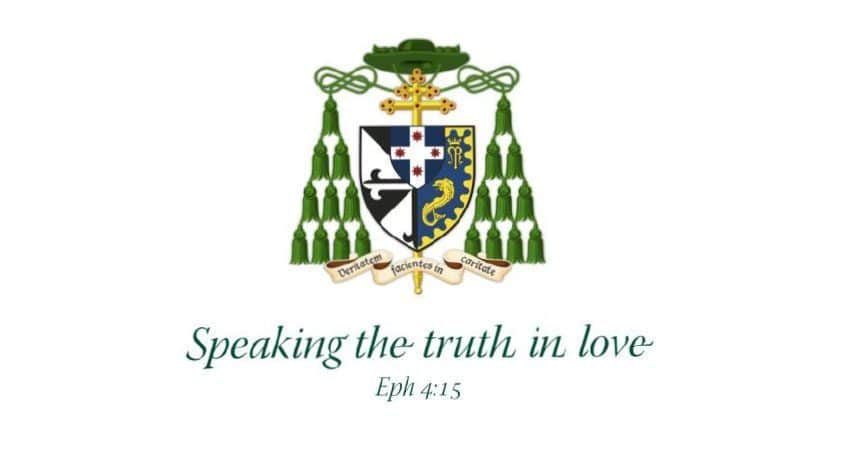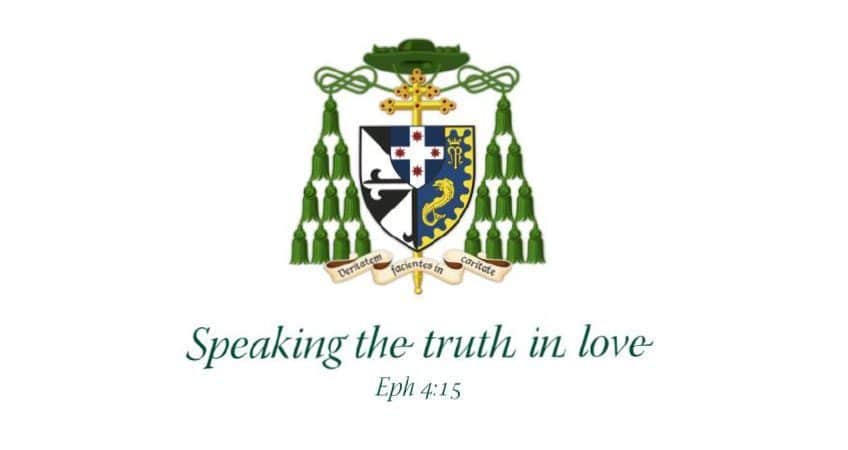 St. Mary's Basilica, Sydney, 4 June 2021
How do we measure a life? By the length of years, wealth or honours, Facebook friends and Instagram likes? Is it more a matter of whether a person got what they wanted much of the time, a good balance of joys over sorrows, things to be proud of over causes for shame? Or is it about character development, relationships, achievements?
There have been many accounts of the good life. The ancient Greek author Aeschylus said it must be about more than money, for "there are many rich fools". The hedonists thought it was a matter of maximising pleasures, even fleeting ones, and avoiding hard things; while the Epicureans sought deeper, more lasting joys. Aristotle said flourishing required virtuous character, rational choices, striving for excellence and good friendships. For the Socratics it was about the contemplative poise that comes from a rationally lived and examined life. Hippocrates' rule of thumb was first to do no harm; Aesop that we first do what's helpful. Solon taught that it was a matter of avoiding excess and living a balanced life. For the Pythagoreans it meant assuming responsibility for our choices and their consequences. The Stoics and some eastern philosophies says it's about self-mastery and equanimity in adversity. So there were many views about what makes for a good life in the ancient world,[1] let alone since…
---
So how would the ancients have assessed Bob Fulton's life? Though English-born he was thoroughly Aussie, with all the virtues that come with that: mateship, good humour, down-to-earthness, a love for football, the surf and the great outdoors.[2] Scouted for Manly at 18, he was a most talented footballer and natural leader. In 1968, at age 21, he was the youngest ever team captain to lead a team into a Grand Final and in due course led them to premierships in 1972, '73 and '76. After 14 years with Manly, he gave Easts two. Altogether that made 428 first class games, 259 tries, 961 points, 16 appearances for NSW, and 35 for Australia. In his next chapter Bob turned to coaching, nurturing many talented players, steering Manly to two more premierships (1987 and 1996), coaching the 'Roos in 39 Tests (1989-98), and revolutionising the art of coaching in the process. And in chapter three he became an intelligent and witty radio commentator.
Bob was a driven man. A competitive spirit coursed through his body and propelled him to great heights. In terms of excellence in his field of endeavour, self-mastery and equanimity in adversity, things to be proud of, and being honoured, Bob ticked many classical standards of a good life.
---
But what might Christian faith say to this? Though Bob wasn't a religious man, he was christened and married in church, named his daughter Kristie, and would turn up for touch football matches with the seminarians in Manly. Despite the best efforts of sports-mad priests down the years to find some reference to Rugby League in the Bible, there is none, though the Bible does include references to rabbits, dogs, bears, roosters and broncos; dragons, storms, titans, raiders and of course saints; though no shark, there's a man-swallowing whale, and a twisting sea-serpent for an eel. And, of course, there are several references to eagles, as symbols of speed, power, predation, protectiveness, youthfulness, and soaring to great heights.[3] St Paul told the Corinthians: "Keep alert, stand firm in faith, be manly, be strong." (1Cor 16:13)
The Bible is, in fact, peppered with references to wrestling, sling-shot, javelin, darts, archery, sword-play, combat training, weight lifting, running, horse and chariot racing – all as metaphors for life. St Paul observed that practising virtue is like training for sport, that an athlete is only rewarded if he competes according to the rules, and that a true Christian one who 'fights the good fight' and 'presses toward the prize'.[4] Football, for many Australians, is like a religion, not just for its heroes and the loyalty they evoke, but also because it demonstrates values like personal-besting, teamwork, courage, creativity and perseverance. Bob Fulton was high priest of that religion. "Do you not know that when runners compete in the stadium, they all run, but only one receives the prize?" Paul told his Corinthian team, "So run in such a way that you may win it. Everyone who competes in the games exercises self-control… to gain a perishable wreath. But we do it for an imperishable one and so I do not run aimlessly or box as if beating the air: I discipline my body to keep it under control, lest after proclaiming to others I myself should be disqualified." (1Cor 9:24-27)
---
In addressing what the good life is, the Christian tradition unites the wisdom of the philosophers, the mysticism of the Jews, the practicality of the gymnasium and the inspiration of the Gospel. Our first reading wisely says "Length of days is not what makes age honourable, nor number of years the true measure of life: understanding, this is man's grey hairs, untarnished life, this is ripe old age." (Wis 4:7-15) So character and behaviour are what matter most. Paul in our Epistle agrees, saying that in the end we get our just deserts… only we don't: we get more than we deserve, for the God of mercy revealed in Jesus keeps forgiving and holding out hope for every human being for more and better (2Cor 5:1,6-10).
By all accounts Bob was a friendly, passionate, determined man, both on and off the field, fiercely loyal to family and friends as we will no doubt hear in a little while in the words of remembrance. He was a generous man: I'm told he was generous enough to forgive his producer for not being a League fan![5] Passionate about giving young people opportunities, he started a junior pathways initiative, mentored young men to reach their potential, offered a hand up to ones who'd gone off the rails.[6] His love of family and footie came together when he coached his sons Scott and Brett in the Manly first grade. Private and good humoured through his battle with cancer, when a nurse asked what he did for a living he said: "I look after my family". He died just short of his golden wedding anniversary and Anne says she'd readily marry him again – this 'fantastic' spouse, son, father and grandfather who cared for all those around him.
---
So how do we score a life? Ultimately that's a matter for the divine Referee, but who would doubt Bob Fulton played a good game? Though he's called an 'Immortal' the one thing he couldn't beat was Death. Yet we Christians believe Bob has now joined the team of the only man ever to defeat Death by rising from the dead. Today we commend Bob to the God who gives us our just deserts plus more, as we hear him from his casket echo the dying words of St Paul: "I have fought the good fight, I have finished the game, I have kept the faith. All that is left for me is the medal of righteousness, which the Lord, the good referee, will give to me on that day, and not only to me but to all who have longed for his appearing." (2Tim 4:7-8)
WORD OF THANKS AT THE CONCLUSION OF THE STATE FUNERAL AND PONTIFICAL SERVICE OF CHRISTIAN BURIAL OUTSIDE MASS FOR ROBERT "BOZO" FULTON AM
My thanks to Brett for his beautiful words of remembrance on behalf of Bob's beloved Anne, Scott, Kristie and himself, and the extended family; to Alan Jones for his remarks on behalf of Bob's fans and nation; and to Ray Hadley and Peter Peters, for their thoughts as his dear friends.
My gratitude also to all who've contributed to this service for Robert Fulton AM: those from the NSW Government, who offered and supported this State Funeral; those from the Archdiocese and Cathedral, who celebrated this Service of Christian Burial; officials and fans from the football world and other civic dignitaries; above all Bob's family and friends who shared him with us these 74 years past. We will continue to pray for you, as we do for our beloved Bozo.
---
[1] On all these see Michael Soupios and Panos Mopurdoukoutas, The Ten Golden Rules: Ancient Wisdom from the Greek Philosophers on Living the Good Life (Hampton Roads Publishing, 2009).
[2] Troy Lennon, "How Bob 'Bozo' Fulton and other rugby league greats got their nicknames," Daily Telegraph 28 May 2021.
[3] Ex 19:4; Lev 11:13; Dt 14:12; 28:49; 32:11; 2Sam 1:23; Job 9:26; 39:27; Ps 103:5; Prov 23:5; Isa 40:31; Jer 4:13; 48:40; 49:16; Lam 4:19; Ezek 1:10; 10:14; Dan 4:33; 7:4; Obad 1:4; Rev 4:1; 8:13; 12:14.
[4] 1Tim 1:18; 4:8; 6:11-12; 2Tim 2:5; Phil 3:14.
[5] "More tributes for Bob Fulton from Trevor Long and sports and media colleagues", MediaWeek, 25 May 2021 (accessed 31 May 2021), https://www.mediaweek.com.au/?p=100651
[6] Ray Hadley and others, "Bob Fulton obit," Daily Telegraph 25 May 2021.
---
Welcome to St Mary's Cathedral in Sydney for the State Funeral and Pontifical Service of Christian Burial for Robert (Bob or Bozo) Fulton, Member of the Order of Australia, captain of Manly and of Australia, coach of Manly and of Australia, state and national selector, and radio commentator, NSW and Australian Player of the Year, and Rugby League 'Immortal'. One of a handful of our greatest-ever players, his passing is mourned not just by those who knew him personally, but also those who played with him, were coached by him, watched him or listened to him.
From the State of New South Wales I salute: Hon. John Barilaro, Deputy Premier, Minister for Regional NSW and for Industry and Trade, and state Leader of the Nationals, representing the Premier; Hon. Brad Hazzard, Minister for Health & Medical Research; Hon. Stuart Ayres, Minister for Jobs, Investment, Tourism and Western Sydney; Hon. Dr Geoff Lee, Minister for Skills and Tertiary Education; Hon. Natalie Ward, Minister for Sport, Multiculturalism, Seniors & Veterans; Hon. Barrie Unsworth and Mike Baird AO, Former Premiers of New South Wales; and other present or former state parliamentarians;
From the Commonwealth I recognise Commander Piers Chatterton, Honorary Aide-De-Camp, representing His Excellency the Governor-General of Australia; Hon. Joel Fitzgibbon, Federal Member for Hunter, Representing the Federal Leader of the Opposition; and other federal MPs past or present; I also acknowledge leaders and legends from the football world. From the Australian Rugby League Commission: Chairman Peter V'landys AM and fellow commissioners. From the National Rugby League: CEO Andrew Abdo, and other past and present officials of the sport. From the Rugby League Coaches Association: Chairman Mal Meninga AM and several coaches, along with referees, past and present. There are many present and former players from local, state and national teams, including the entire NSW Blues Team who are with us today to form a guard of honour. From Manly-Warringah Leagues Club, Chairman Scott Penn, CEO Stephen Humphreys and many present and former club officials, team members and club members, including the entire Manly squad who are also with us and will join the honour guard. From TV and radio Alan Jones AO, Ray Hadley OAM, Peter Peters, and many past and present journalists and commentators. And from the wider Australian community: many fans of Bob Fulton.
I welcome in particular Bob's beloved wife, Anne, and his three children: Scott, with his wife Raylene and their children Zac, Zarly and Hannah; Brett, with Vanessa and their children Jorja, Kobe and Jake; and Kristie, here with her children Ethan and Alexa. Our sincere condolences to you all and to all Bob's extended family and close friends.
Due to COVID-safety restrictions, many are watching this commemoration through live-streaming, and I welcome you also.