Mass of Admission to Candidacy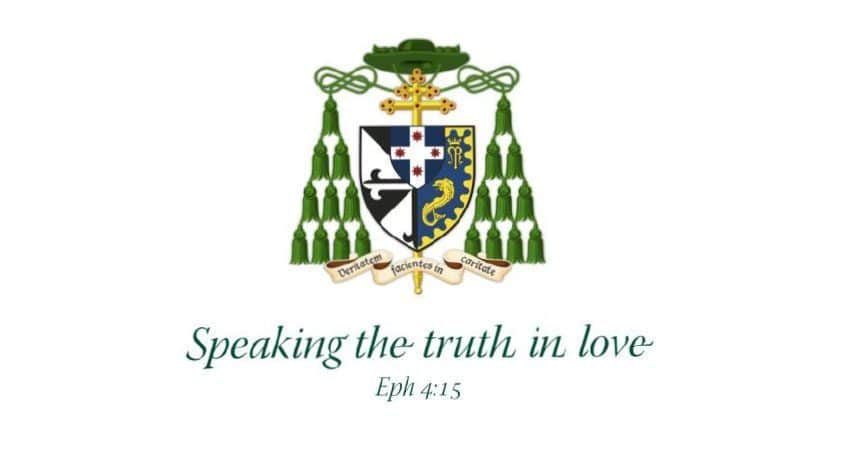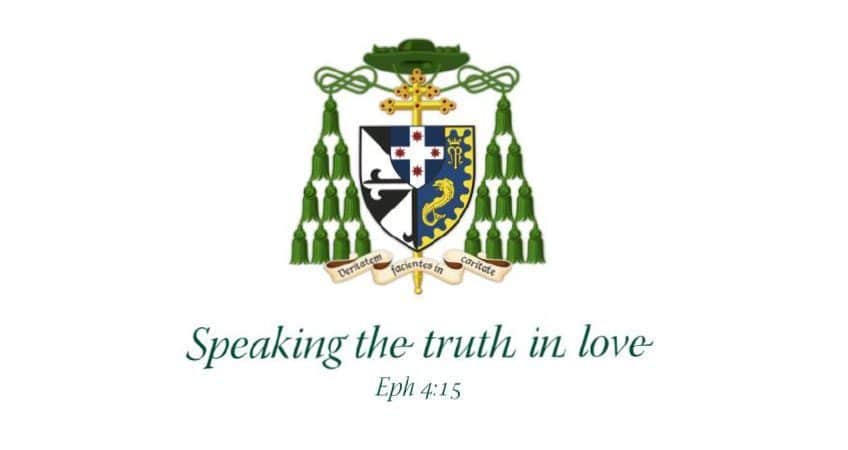 Introduction to Mass of Admission to Candidacy
Redemptoris Mater Seminary, 15 April 2015
Welcome to tonight's happy celebration of the Eucharist at which three of our brothers in Christ will be admitted to candidacy for the priesthood: Anderson Gallego Rodas; Miguel-Angel Perez Campos; and Moises Tapia Carrasco.
On an occasion such as this, I cannot but help recall my own journey to the priesthood that began thirty years ago this year ¡V an exciting if sometimes challenging journey to a ministry which I have loved sharing with my Lord and Saviour. Tonight is an opportunity to reflect upon the great joy of such a calling but also the great responsibilities and sacrifices that accompany this joy.
I acknowledge the pivotal role played by the members of the Neocatechumenal Way in assisting these men in their vocational discernment and formation to date.
I salute those closely associated with our candidates and other special guests, including: the Rector, Fr Eric Skruzny, with Fr Adrian Gil and Fr Gerry Prindiville, priests who have been ordained from this seminary, the staff and the other seminarians here at Redemptoris Mater; the ¡¥responsibles¡¦ for the Way in Australia, Toto and Rita Piccolo, Fr Tony Trafford and Filippo; and the clergy and mission families of the Neocatechumenate with whom our candidates walk. Also associated with the seminary have been those who have contributed to its building and decoration, especially Joe Spadaro whose contribution to the new library we will bless later tonight.
I acknowledge the participation of the President of the Catholic Institute of Sydney, Rev Professor Gerard Kelly, many clergy of or serving within the Archdiocese or beyond, and seminarians from the Seminary of the Good Shepherd.
I thank you all for your ongoing dedication to the building up of the Body of Christ through your works of proclamation and catechesis. Welcome one and all.
 
Homily for Mass of Admission to Candidacy
Redemptoris Mater Seminary, 15 April 2015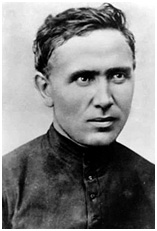 http://ekladata.com/10vIvqL8MyHykAf5jjwWhfJqN4M.jpg
On this day in 1889 Jozef De Veuster died. He was better known by the name Damien which he took upon entering the Congregation of the Sacred Hearts of Jesus and Mary. At first his superiors thought him an unlikely candidate for the priesthood: he was good hearted but ignorant. When he mastered Latin, however, they decided he might be made of the right stuff after all. Our candidates should expect a spot test on the ablative absolute and some irregular verbs tonight: those matters having been tested, we will see whether they are ready for mission! At his final profession ¡V which for clerical religious is also their celebration of candidacy ¡V his superiors covered him with a funeral pall, as was custom of his order: for they truly believed that by accepting death he would discover life. He responded to the same missionary charge to which many members of the Neocatechumenal Way respond, going to opposite end of world, in his case to the Hawaiian Islands.
To those idyllic islands Europeans brought many good things, above all, the Gospel of Jesus Christ; but they also brought smallpox, cholera, tuberculosis, venereal diseases and, worst of all, leprosy. The lepers were quarantined on Molokai Island, a place of poverty, corruption and despair. Into the breach stepped the young Father Damien in 1873. He went voluntarily, for the bishop realised that being assigned to that place would almost certainly prove fatal and so would only send genuine volunteers.
Damien did all in his power to reverence the dignity and salve the suffering of the lepers, building them the church they so sorely needed, as well as homes, a school, a reservoir. He made furniture for them and even dug their graves. And he did not stay at a distance as others advised. Damien realized that their greatest suffering was separation from others and so he tended to their medical, emotional and spiritual wounds up close. ¡§I make myself a leper with the lepers to gain all in Jesus Christ,¡¨ he said. When he returned to Honolulu to lobby for fair treatment for the lepers he was told to either stay or leave Molokai for good: he could not go to and fro and risk spreading the disease. Damien chose to stay ¡V knowing full well that, as Robert Louis Stevenson noted, he was effectively sealing his own sepulchre.
From very early in his apostolate on Molokai, Damien identified himself so closely with his suffering people that he spoke of ¡§us lepers¡¨. In doing so he was, of course, following Christ, who identified completely with suffering humanity in the battle with evil, sickness, ignorance and death, ultimately descending into the hells of their lives and deaths Himself. In so doing He handed His priestly people the task of being the still-touchable hands of God and told us to heal the sick, raise the dead, preach the Gospel to every corner of the earth. For 18 years Damien did just that, in the process transforming Molokai from a place of misery to one of authentic Christian love. Then one day he inadvertently placed his foot in boiling water and realized he felt no pain: he, too, had contracted leprosy. He continued to labour for his people until finally the disease took him on this day in 1889, aged only 49.
Our candidates tonight might not yet have demonstrated such heroic virtue, but they have endured their own hardships:
Anderson Gallego Rodas was born in Medellin, Colombia, where gang violence was rife and where his own elder brother died as a result.
Miguel-Angel Perez Campos comes from Guadalajara, Mexico, and his family, too, experienced many difficulties related to that same evil industry that has so damaged Colombia.
Completing tonight¡¦s tour of Latin America, Moises Tapia Carrasco hails from Santo Domingo, in the Dominican Republic, which is not the same as the Dominican Order. After conversion from nominal protestantism through the witness of the Way, he had come to our seminary when he learnt that his father had suffered a serious fall and was dying.
So it has not been easy for any of these men. Yet all three tell me that through the Catholic Faith and its Neocatechumenal expression they came to know the mercy of Christ, the power He gives to ¡¥heal our memories¡¦ and forgive those who have hurt us, the grace He offers to build a new future proclaiming His mercy to others. They have experienced a little of that early Church idyll described in our first reading, of a community ¡§united, heart and soul¡¨, sharing, reverencing and testifying (Acts 4:32-35).
Tonight, these men will be asked whether they are resolved to complete their preparation ¡¥to give faithful service to Christ the Lord and His body, the Church¡¦. We ask for nothing less than the total gift of themselves to God and His people, as new Father Damiens, new Saint Damiens. Following in the footsteps of the Master, who came to ¡¥serve and not be served¡¦ (Mt 20:28) and who charged us in the Gospel today with the sacramental service of forgiving sins (Jn 20:19-31), they will in due course exercise a ministry of
servant leadership. At the same time, the seminarian and priest, as a member of the People of God, must Himself be converted and reconciled again and again.
"G"H
Dear brothers in Christ, as is evident in the lives of the Apostles and of Damien, such service to others comes at a cost. For the Apostles, it was rejection, imprisonment and martyrdom; for Damien voluntarily pouring out his life in service to the poorest of the poor. Christianity is full of wonderful paradoxes that bring together such seeming opposites as life and death, death and rebirth, weakness and strength, service and authority, humility and exaltation, giving and receiving back.
Thank-you for the generosity of the gift of yourselves tonight to Christ the Priest and to His Church. Be ready now to keep walking the Way with Christ to Jerusalem, to the Cross and Resurrection, to heaven, whether it is via Hawaii, or Sydney, or who knows where¡K Give yourselves now completely to Him and know that you will receive back your lives graced abundantly.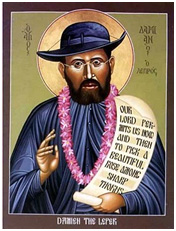 http://lumen.tv/wp-content/uploads_eickeids38det/2013/04/St-Damien-of-Molokai-iconjpg.jpg