Project Compassion: Nguyet's Story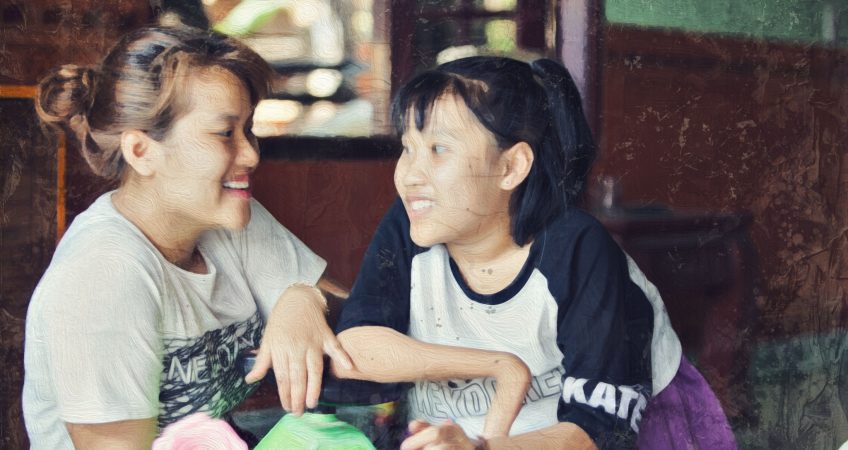 Living with a disability was challenging for Nguyet. Yet, since featuring in Project Compassion 2017 Nguyet has successfully built her own business, a dream that has become a reality with the support of Caritas Australia. Connected to the world in new ways, Nguyet has become independent, an important member of her community and has great hope for her future. lent.caritas.org.au
REFLECT
"Start by doing what's necessary; then do what's possible; and suddenly you are doing the impossible." – St Francis of Assisi
1. What is your initial reaction to this quote?
2. What thoughts and images does it create in your mind?
3. Think back on your life, what have you achieved that you thought initially would be impossible?
4. What is inspirational about Nguyet's story?
PRAYER
Creator God, You know us better than we know ourselves. We know many of our sisters and brothers throughout the world face discrimination, like Nguyet in Vietnam. Guide us as people of hope as we work to ensure that everyone is able to participate fully in their lives with hope for the future. We ask this prayer in your name. Amen.
FASTING
Nguyet was isolated and completely dependent upon her family for the first 14 years of her life. She was unable to go to school, to make friends and to move independently. Can you fast from interaction and play? Can you sit on your own, watching others and unable to participate?
ALMSGIVING: Market
Nguyet is a talented designer and enjoys making crafts. She is a successful business owner, selling clothing and other goods. You could hold a market stall selling handmade goods like paper flowers, homemade accessories and preloved clothing. If your school has a craft club their goods could be sold here too.
ACT Help someone carry their bags