HOMILY FOR MASS FOR EILEEN O'CONNOR CATHOLIC COLLEGE LEWISHAM ON THE OCCASION OF EILEEN O'CONNOR'S BIRTHDAY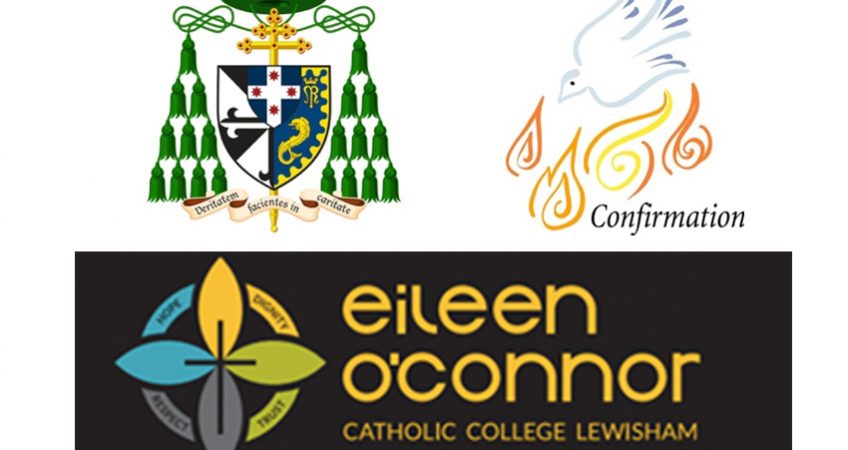 St. Thomas Beckett Church, Lewisham
Today I'm wearing my bishop's party hat! That's because we have three big things to celebrate.
First, it's the birthday of Eileen O'Connor, born in 1892, whose passing 100 years ago we recently celebrated. Eileen was seriously disabled, suffering from such severe curvature of the spine that she was – at her best – only 3'9" (115cm) tall. Despite little education, limited mobility and constant pain, she demonstrated unshakeable faith in Christ, a deep Marian piety, and a passion for the sick and poor. This inspired a religious order, Our Lady's Nurses of the Poor, and now various institutions including this College conducted under her patronage. We now celebrate our birthday girl as a 'Servant of God' and pray she will eventually be recognised as a saint.
Secondly, we are celebrating the 200th birthday of Catholic education in Australia around this time. From humble beginnings it has grown to educate more than a million students, through Church-sponsored early learning centres, state school catechists, Catholic primary and secondary schools, Catholic universities and other tertiary institutions, university residences and chaplaincies in state universities. It's an extraordinary achievement, a major apostolate of the Church and a major contributor to our nation's educational ecosystem. But in this bicentenary year, this school and these students are surely our proudest boast!
Thirdly, we will celebrate a very special day in the lives of four of our students, as they complete their initiation into the family of God, the Church, through the sacrament of Confirmation.
These three celebrations don't just coincide: they are inter-connected. The sisters have today brought the latest book about Eileen, Little Mother from the Land Down Under. It's obvious why she was called little. She was called mother because she was a foundress but also because she showed a mother's heart, especially in her love for the needy, including with serious disabilities. She knew what they and their families were going through. Eileen is very present to our celebration because she wanted everyone to get every chance, every grace.
That's what Catholic education in Australia wants also. I don't pretend we've always been there for every disabled kid as we would like or as their families would have wished. But this College is a tribute to that aspiration and, new as it is, it's already kicking some goals. Like Eileen, this school wants to give every child a chance, many chances, every break, every grace we can.
That's what God is about today too. He is coming to live with our Four candidates in a special way. They've learnt about the presents He brings to their minds, hearts and spirits (cf. Isa 11:1-2). Their parents and teachers join St Paul today in hoping that the effects of these gifts in our kids will be "love, joy and peace, patience, kindness and goodness, faithfulness, gentleness and self-control" (Gal 5:16-25). We'll see if those are the fruits: as Jesus says in our Gospel today, the gifts of faith don't always take root and flourish, but He will certainly try (Lk 8:4-15) – and so will we!
Dear sponsors, relatives, teachers and student fellows of our candidates: today through the sacrament of Confirmation four of our members will get extra graces from God. Help them apply those gifts in lives of Christian faith and practice, of virtue and holiness, of the worship of God and love of all.
My young friends, Anthony, Brian, Fred and Leo: today is a big party for our special friend Eileen O'Connor, for all Catholic schools in Australia, and for you as the Holy Spirit comes to live inside you. With your families, school and Church supporting you, we expect great things of you – and more importantly so does God!
INTRODUCTION TO MASS FOR EILEEN O'CONNOR CATHOLIC COLLEGE LEWISHAM ON THE OCCASION OF EILEEN O'CONNOR'S BIRTHDAY AND THE BICENTENNARY YEAR OF CATHOLIC EDUCATION IN AUSTRALIA – WITH CONFIRMATIONS  
St. Thomas Beckett Church, Lewisham
Welcome to this celebration at Eileen O'Connor Catholic College, Lewisham. In today's Mass we have three things to celebrate:
the birthday of Eileen O'Connor, your school patron, whose passing 100 years ago we recently celebrated; from her order I salute Sisters Gabriel Bast, Margaret Mary Birgan, Pauline Fogarty and Kerry Macdermott, and from their partners, the Sisters of Charity, Sr Gaye Reynolds
the birthday of Catholic education in Australia, now two centuries old; from Catholic education I recognise: the Episcopal Vicar for Education, Fr Michael Maclean; representing the National Catholic Education Commission, executive director Hon. Jacinta Collins and Kathy Campbell; from Sydney Catholic Schools, Karen Cahill and Fr Gary Perritt CP; and from this College principal Gail Story with staff, parents and students
though not strictly a birthday, we will celebrate a very special day in the lives of Fred Amos now also 'Patrick', Leo 'Joseph' Lewis, Anthony 'Francis' Ianni and Brian 'John' Pham as they are Confirmed; and so I acknowledge your parish priest Fr Sam Lynch, the sponsors and families of our confirmands.
Welcome to all of you, their friends and supporters.