HOMILY FOR THURSDAY 1ST WEEK OF LENT C + BLESSING OF ST. PATRICK'S GREEN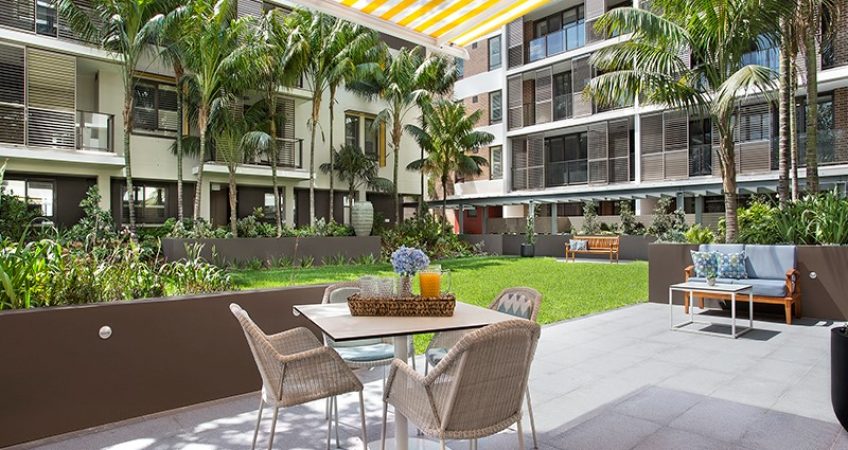 It is a very comforting promise that Christ makes us in today's Gospel (Mt 7:7-12): "Ask, and it will be given to you; search, and you will find; knock and the door will be opened to you. For the one who asks always receives; the one who searches always finds."
It's a comforting promise but can be a disappointing one. How often in life do we see others, innocent of wrongdoing and full of faith or good will, suffering terribly, and their own prayers and the intercession of others seems of no avail. Sometimes the very same people seem to suffer one bit of bad lack after another. Some have experiences that would be too much for anyone to bear. Sometimes these things happen to people near and dear to us. Or maybe to ourselves. Sometimes we experience an almost overwhelming desolation; God seems to be giving us the stone instead of the bread, a snake instead of a fish. Where is God cry out to Him in desperation?
Well, as many of you know, a year after I was installed as archbishop, I was struck with Guillain-Barré Syndrome and totally paralysed. I spent the following five months in hospital, gradually recovering the use of my nerves and muscles. It was a terrifying and painful experience, and I would not wish it on anyone, even if I can now say I learned a lot from it. This experience of vulnerability and care underlined for me how precious is the relationship inspired by Christ, 'the Physician of Bodies and Souls', who addressed the whole human person He encountered, including their physical, psychological, social and spiritual needs, who invested Himself so completely in them that He gave His very life for them, and who has inspired Christian ventures in hospital, hospice and aged care for the two millennia since he walked the earth.
Here are a few reflections about prayer from my own time of frailty and suffering. One is: that we don't always know what to pray for, what we really need, what is best for us or for others. Often, when we are weak or needy, while never abrogating personal responsibility, we do need to let go of a lot of control and trust others to make the decisions or do the caring. And the same applies with God: we have to "let go and let God" – like Esther is our first reading today (Est 14:1-14). God may very well be hearing our prayers but responding in a way different to what we'd wanted – a way both very real and for the best…
Secondly, when we can't see any evidence that God is responding to our prayers, it may be because we are blind to the miracles, looking in the wrong place or for the wrong thing, or are just too close to things to see the big picture. Often the providence of God, which again is very real, is only clear to us in retrospect, when we have a bit of distance.
A third lesson is that the answers to our prayers aren't just about God doing things out there: but also about what God is doing in here. Prayer changes us. It makes us more receptive to God like Esther or like a child asking a parent for food as in Jesus' parable. Prayer for Christians is not about the cargo cult, treating God like our personal genie to provide our every desire, so that His will is expended to bend towards ours: it's an expression of our powerlessness, our openness to and dependence upon God, and our seeking to align our will with His.
A fourth and last thing about prayer we might glean from our Gospel is that it is something we do together. The Greek words for asking, seeking, knocking in our passage today (Αἰτεῖτε, ζητεῖτε, κρούετε) (Aiteite, zēteite, krouete) are all plural: the text presumes not one person knocking on God's door but several. Sometimes in our pain and struggles we have to let other's do the praying for us, so to speak, and so prayer brings the community together, the communion of saints, in intercession, mediation and care for each other's needs. When I was so sick a wicked friend of mine said that there was nothing I could do that would more effectively united the archdiocese in prayer than getting seriously sick: he suggested I should get seriously sick every few years!
Christians have from the very beginning gathered in groups to pray together, thereby shoring each other up against the tides of life. This is why we gather in parishes and in communities like this one. God gives us prayer and community as comforts so that we can rest secure in Him: thank God for the community here at St. Patrick's Green!
INTRODUCTION FOR THURSDAY 1ST WEEK OF LENT C + BLESSING OF ST. PATRICK'S GREEN
St. Patrick's Green Aged-Care Facilities, Kogarah
Welcome as we gather this morning for Mass and blessing of the new buildings and garden here at St Patrick's Green, Kogarah. I acknowledge TBC
and all the residents of St. Patrick's Green. A very warm welcome to you all!