HOMILY FOR BLESSING OF ST. PATRICK'S GREEN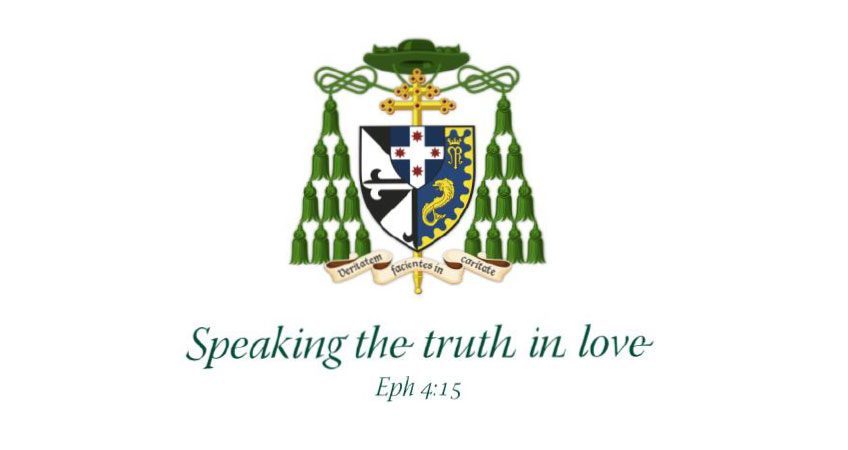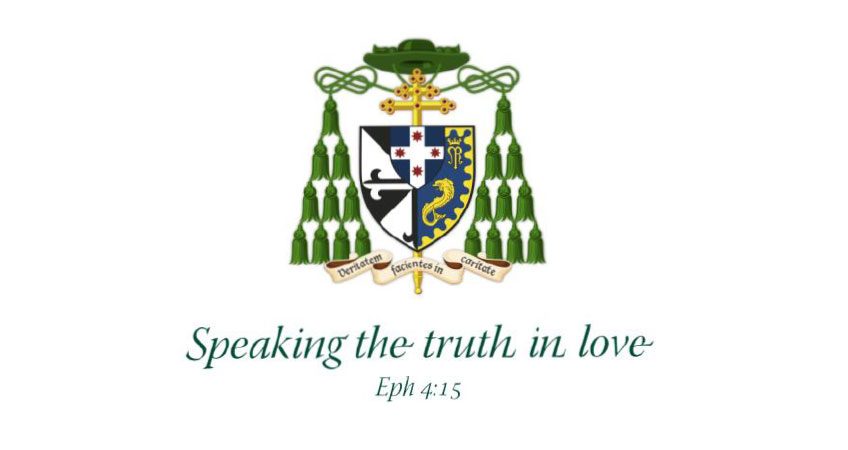 It's a great pleasure to be here today, and I would like to thank you all for attending this important ceremony. I'm told that a number of the builders who have worked on this project are here today, so I give a special welcome to them!
St Luke's vignette of the life of the early Christians soon after Christ's ascension (Acts 2:44-7) is rather romanticised. It suggests that the first believers made up a tight-knit but ever-growing community, who kept alive the memory of Jesus, prayed together and celebrated 'The Breaking of the Bread' or Eucharist. They held their property in common, holding nothing back for themselves, and looked after each other physically and spiritually. There are hints elsewhere in the Acts of the Apostles that things weren't always as idealised as that.
Romanticised or not, our reading reveals the cross-shaped mindset of the first Christians: they were oriented vertically towards the God whom Christ had taught them to love with all their hearts and to whom He had just ascended; but they were also oriented horizontally towards their neighbour whom Christ had taught them to love as they loved themselves and for whom Christ had lived and died, healed and taught. We'd all resonate with the description of Christians in our reading as joyful eaters, generous hearted, and finding favour with all people – after all, every Christian likes to party and get along well with those around them. But not many Christians have found themselves drawn to the hippie commune style of life that the first Christians seemed to have adopted!
But one kind of Christian community that I think echoes this community of prayer are care facilities such as this one we bless new buildings of today. Here carers and the families of residents dedicate themselves to helping others and do so not from a distance but from within a community of care. And the lines of care in such a Christian community can blur somewhat, as caregivers tell of how much they receive in the very act of giving; while the recipients of care also give and receive.
Our word 'care' is redolent not just with the idea of caring for someone but also of caring about them. Sociologists and historians think that this was at the very heart of that rapid growth of the early Christian church described in the Acts of the Apostles: the willingness of Christians to care for 'the little ones' was so unusual in that world and proved so alluring. In the centuries that followed the Christian ideal of 'hospitality' was applied institutionally, so that Christians invented whole new institutions called 'hospices' and 'hospitals' for extending Christian hospitality and care beyond the extended family and the Eucharistic community. Ever since then, Christian care facilities have continued to hold much 'in common', to address people's needs, to care not just for them but about them, to do so 'with glad and generous hearts', and to build with them a genuine community of care from the sponsors and managers, through the staff, volunteers and families, to those immediately benefiting from the care and the parish that surrounds them. Two millennia since the Christian healing and caring project began, the Catholic Church is now the oldest and by far the largest health and aged care provider in the world. In this country alone we have something like 10,000 Catholic hospital beds, 20,000 Catholic aged care places, and assist countless people through community services sponsored by religious congregations, diocesan Catholic Care agencies, parishes, and associations such as the St Vincent de Paul Society. Through them the hand of Christ and of those first Christians still reaches out to those in need in our world. We are also proud to partner with governments, business and community groups to achieve those same goals. It is a pleasure to be with this community today: May God bless these buildings and all those involved with St Patrick's Green today and for many years to come!