Mass to Celebrate the 200th Anniversary of the Birth of St John Bosco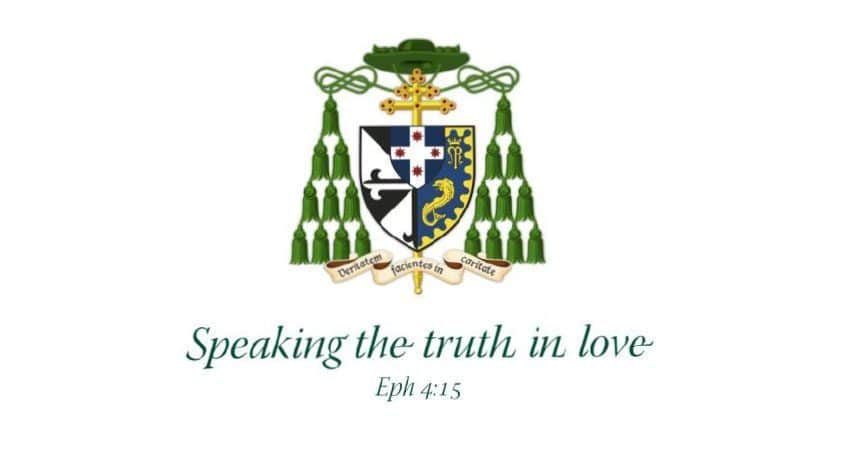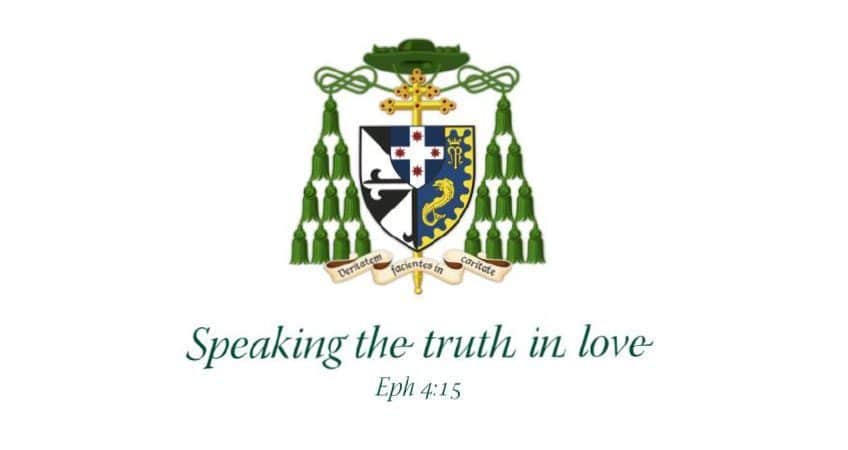 Mass to Celebrate the 200th Anniversary of the Birth of St John Bosco
St John Bosco College, St John Bosco Primary School and the Dunlea Centre
St John Bosco Primary School Hanley Field, Engadine, 13 February 2015
Introduction
I don't know how often you get invited to someone's two hundredth birthday party: but here we are! I echo the welcome of Mr Damien Carlton, Principal of St John Bosco College, and acknowledge him in turn along with Ms Maureen Higgs, Principal of St John Bosco Primary School and Mr Paul Mastronadi, Director of the Dunlea Centre, and the staff members of all three.
I also acknowledge the concelebrating clergy, especially of the Salesian Order, Dr Dan White and other representatives from the Catholic Education Office. I commend the important work of the Salesian family and their lay collaborators here in Engadine and beyond, in the three institutions celebrating today. Labouring under the inspiration of St John Bosco, and his consciousness of the inherent dignity and unique and unrepeatable gifts and challenges of every young person, your work is as important as it was in his time.
Above all, I welcome the presence of the children gathered from St John Bosco Primary, St John Bosco College and the Dunlea Centre, and their families. As much as anything, today is a day for you to celebrate and honour the great saint, Don Bosco, on his two hundredth birthday!
 
Homily for Mass to Celebrate the 200th Anniversary of the Birth of St John Bosco for
St John Bosco College, St John Bosco Primary School and the Dunlea Centre
St John Bosco Primary School Hanley Field, Engadine, 13 February 2015
On Anzac Day in 1934 a Tasmanian newspaper published an article "I was eleven". A young man recalled his memories of the first Anzac Day 19 years before, when he was only as old – or should I say young – as most of you are today. This year is the hundredth anniversary of that first ANZAC Day. Our eleven-year-old author remembered having trouble spelling the words 'Dardanelles' and 'Gallipoli'. He honoured their willingness to live and die "for God, king and country". But he prayed that his own growing son would not have to sacrifice his life the way the first Anzacs did. He remembered the enthusiasm, even bloodlust that he and his classmates displayed on hearing of the Anzac Cove landing. One boy was treated as a hero because his Dad was known to be an officer there at Gallipoli; he was even more celebrated when they learned his father had died there.
Of course these boys were influenced by their surrounding culture, just as you are. We should share their readiness to honour sacrifice, courage and commitment. We might share their recognition of the importance of God, country, family and freedom. Our culture, on the other hand, is less likely to honour kings and more sceptical about their wars. Indeed, our culture can be sceptical, even cynical, about God, country, family, self-sacrifice. It is unwilling to recognize timeless truths, especially if they are demanding, and so distrustful, even contemptuous, of people living and dying for some ideal. Our culture tends to tell us that material and social success are what matter: smartphones, popularity on Facebook, a McMansion… Studies suggest that narcissism is on the rise: today, people are often more interested in themselves than others.
The concerns of the young people of one hundred years ago at the time of the Gallipoli campaign or two hundred years ago at the time of Don Bosco's birth were no doubt similar to yours in many ways: like you, they cared about their family and friends, their studies and sports, music, social life, heroes and so on. Like you, they wondered what they should do in life, what would make them happy. Today we celebrate the second centenary of St John Bosco under whose inspiration the Salesians were established to do great works for young people, such as establishing our Primary School, College and Dunlea Centre. Don Bosco didn't lay down his life in mortal combat like the first Anzacs, but he did give his life to a noble cause: in response to God's promptings he spent himself completely so that young people might be happy and holy, might grow into a healthy adulthood and fulfilling vocations. His is a story that suggests that it's selflessness – looking out for others and helping them – that makes people happy and makes a difference to society, not gadgets, wealth or popularity for our own sake, as our culture so often suggests to us.
Our reading from St Paul's Letter to Philippians (4:4-9) captures something of Don Bosco's spirit. "I want you to be happy, always happy in the Lord; I repeat, what I want is your happiness." But what is real happiness and what is the secret to achieving it? In our reading St Paul suggests that real happiness is the experience of the presence of the God of peace. How is that happy peace to be attained? Paul identifies a heart that is tolerant, prayerful and grateful, a mind set on the true and good and beautiful, and a life in imitation of Christ, His apostles and saints. Jesus in our Gospel passage likewise suggests that certain dispositions of heart and mind and behaviour, such as child-like simplicity and humility, are the keys to real success, true happiness (Mt 18:1-6, 10).
Giovanni Melchior Bosco was born of poor Piedmontese parents in 1815 and lived 72 years. He was little more than two years old when his father died, leaving his mother to support three boys. His early experiences of the struggles of families in poverty and as a shepherd boy were a premonition of his eventual vocation as a shepherd of poor boys. As a nine year old, he dreamed of being surrounded by unruly young children and being told by a mysterious lady "Take your shepherd's staff and lead them to pasture". A bright youth with an appetite for study, he studied for the priesthood for Turin, Italy. As a young priest he was appalled to discover poor children in dreadful conditions in gaol, with little ahead of them but the gallows. A contemporary of St Mary MacKillop and driven by a similar compassion for poor children, he resolved, as she put it, 'never [to] see a need without doing something about it'. He devoted his life to the rescue of these young outcasts.
On the Feast of the Immaculate Conception in 1841, while Don Bosco was vesting for Mass, the sacristan drove from the church a noisy and uncooperative urchin. Don Bosco heard the boy's cries and recalled him, and in the friendship which sprang up between them was sown the first seed of his 'refuge' or 'oratory': a place for street kids to gain that Pauline heart, tolerant, prayerful and grateful, whatever distractions and discouragements surrounded them; to fill their minds with true and good and beautiful things, however ugly was daily life in the slums; and to live in imitation of Christ, His apostles and saints, however delinquent had been their past behaviour. Soon dozens of lads were drawn to join them and received the priest's instruction and pastoral care.
John used many strategies to draw in these boys, many of them hardened by neglect and survival of the fittest: brass bands, sports, magic tricks, little presents, workshops and night schools, excursions to the countryside, whatever worked, as long as it showed these ruffians the love of Christ. Many priests and lay collaborators were drawn to join him and their society ultimately became the Salesian order. With Maria Domenica Mazzarello he founded the Salesian sisters. By the time he died in 1888 there were already 250 Salesian houses around the world, caring for 130,000 children and graduating 18,000 apprentices each year. Today they are the largest religious family in the world, if you include both the men and women.
In our contemporary world we might easily read Don Bosco as an heroic social worker. He was that, but he was much more than that. He was first and foremost a Christian, after the spirituality of Francis de Sales. The children in his oratories learnt not only woodwork but also catechism; not only how to talk civilly to one another but also how to talk to God in prayer; not only how to live in charity but also how to become apostles of charity themselves. Don Bosco's project was a religious one, and devotion to the Mass and the Eucharist outside of Mass, to Confession and to Our Lady are keys to his spiritual legacy.
Some thought him a saint. Some thought him mad. Some thought he spent too much time with undesirables. Some plotted against him. But such had been the lot of his divine Lord and so he persevered. He maintained his equanimity, that happiness or divine peace. He maintained a quite extraordinary sense of the dignity of every young person, however degraded their condition or behaviour, and a determination to raise them up to more and better. He never lost confidence in them, or in what they could be under the influence of divine grace. With such confidence children and adults can build truly happy lives too. We ask St John Bosco's intercession for the young people of St John Bosco Primary School, St John Bosco College and the Dunlea Centre. Imitating God's unending love for you, St John Bosco loves you and he wants you to be happy. May St John Bosco inspire you to lives of holiness, self-sacrifice and love! May God bless you all!