Mass of Consecration of the Church and Altar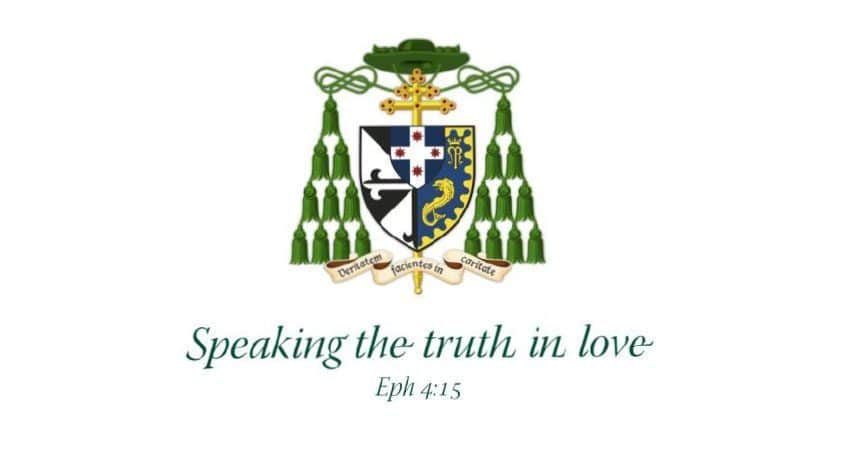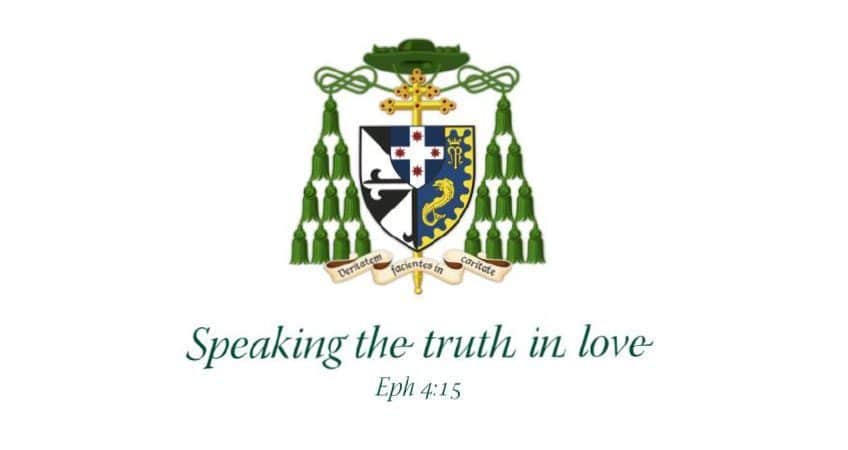 Introduction to the Mass of Consecration of the Church and Altar
Our Lady of the Angels Parish, Rouse Hill, Feast of St Joseph the Worker, 1 May 2015
My warmest congratulations to my friend Fr Warren Edwards and all the parishioners on this truly beautiful church! At the time I blessed the foundation stone I said this project would be a profession of faith, a declaration of the Church's commitment to fast-growing Sydney, and a worthy house where God and His People would meet. I asked Mary, Queen of angels and the finest flower of our race, to ensure the dream came to fruition, and now it has!
With great tenacity Fr Warren guided this project through the vicissitudes of design, of civil approvals and the sometimes even more challenging ecclesiastical ones, through fundraising and execution. His parish team and with De Angelis Taylor Architects and Danette Constructions Builders are also to be congratulated. So too, the parishioners and local businesses who have invested themselves so generously in the construction and beautification. You should all be very proud! I count it a great privilege to recross the Duck Creek to lead this great celebration.
Concelebrating with or assisting me tonight are: Very Rev. Peter Williams, Administrator of the Diocese of Parramatta; priests and deacons of the Diocese and beyond; my dear friends the seminarians of the Diocese; with acolytes and servers of the parish. I acknowledge our distinguished guests: Mr Alex Hawke, the Federal Member for Mitchell, and Mr Ray Williams, the State Member for Hawkesbury. From the Church I salute: Mr Geoff Officer, Chief of Operations and Finance in the Parramatta Diocese; Mr Greg Whitby, Executive Director of Schools; Mrs Eva La Rocca, Principal of Our Lady of the Angels Primary School; and the many friends of this parish and its fine new church.
And so dear Brothers and sisters in Christ, this is a day of rejoicing: we have come together to dedicate this church by offering within it the sacrifice of Christ. May we open our hearts and minds to receive His word with faith; may our fellowship born in the one font of Baptism and sustained at the one Table of the Lord, become the one temple of His Spirit, as we gather round His altar in love.
Homily for the Mass of Consecration of the Church and Altar
Our Lady of the Angels Parish, Rouse Hill, Feast of St Joseph the Worker, 1 May 2015
On this feast of St Joseph the Worker we consecrate a new church to the honour of his wife and above all their divine Child, Our Lord and Saviour Jesus Christ: to Him be the glory, now and forever!
In ancient times the Australian Aborigines, the Greeks, Romans and others in Europe, and the tribes of the Middle East, all had their sacred sites where they experienced themselves particularly close to God. Our Jewish ancestors counted the Temple in Jerusalem their holiest site, the place where God's shalom or divine presence dwelt, and where the prayers and sacrifices of the Jewish cult were celebrated; before they settled on Temple Mountain, the Jews had altars in other places too. Our First Reading tonight is an ancient account of the dedication of Temple and altar in the time of Nehemiah (Neh 8:2-10). Ezra the priest read and preached from early in the morning well into the afternoon, till all the people were in tears, because deeply moved or plain exhausted. The Old Testament mentions other solemn dedications by Noah, Abraham, Jacob, Moses and Aaron, Gideon, Joshua, Saul, David and Solomon, Zerubbabel, Elijah and Judas Maccabeus. The God of Israel was in general pleased by the dedication of altars to Him and the worship offered there; but He was decidedly unimpressed when the Jews built altars to other gods and when His altar was defiled! The Old Testament prescribes the dimensions, materials and rites of dedication for temple, ark and altar, as well as the offerings to be made and incense used to carry the prayers upwards to God and to cover up the smell of the animal sacrifices. True worship, however, required more than prescribed sacrifices: the heart of the worshipper was also to be offered to God.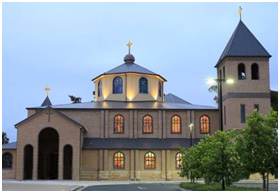 But aren't Christians different? Since Christ taught that His body was the new Temple (Jn 2:19-21) and St Paul that our bodies are, in turn, to be chapels (1Cor 6:19-20) and all of us together God's basilica (1Cor 3:9-17), and St Peter was identified as the slab on which Christ would build His Church (Mt 16:13-19), haven't we outgrown the primitive religions with their sacred sites, sacrificial rocks and ritual offerings? Why do we still take church buildings so seriously?
Well, one reason might be because Jesus took them so seriously. Crucial moments in Jesus' life took place against the backdrop of the Temple: His Presentation as a baby, His Finding as an adolescent, His praying, preaching, debating and healing as an adult, His cleansing the Temple of the money-changers, His Last Supper coinciding with the Paschal sacrifice at the Temple, and His trial by the Sanhedrin in the Temple precinct. Jesus, as His apostles observed, was on fire for this place, like incense on a brazier (Jn 2:17), determined it should be His Father's house.
What is it makes a church a holy place, the Father's house? Is it strange furnishings, hierarchical layout, spooky atmosphere? The mood of portentous theatricality created by sheer bigness, the heaven-reaching spires and earth enveloping domes, the Pantocrator staring down at us in timeless mystery? No: a sacred space is not primarily about aesthetics applied and emotions evoked, important though these are. What makes a building or table a sacred space is precisely the liturgical act of dedication, and then the acts of liturgy that follow.
A church, then, is not a building so much as space, withdrawn from the sphere of the ordinary – of work and play and 'the profane' in the sense of everyday – and dedicated to God. When Jesus drove the money-changers out of the Temple, He was not making a statement against capitalism, banking or making a living. Rather, He was saying this place is not for that use.
Tonight we will witness a pagan girl, named Ecclesia, becoming a Christian. At the start of Mass I baptised her, as it were, sprinkling the walls and altar with baptismal water. Next up, she is instructed through a 'mystagogia' of readings and preaching: are you listening, altar, paying attention, walls?
Next we profess our faith with our stony catechumen and pray for her, invoking the saints as we did for the catechumens on Easter night. Then comes her Confirmation: of our newly baptized girl tells me she has chosen "Our Lady of the Angels" as her Confirmation name. As at Confirmation we will pray over her and anoint her with Chrism. The beautiful prayer recalls our family history and expresses our hopes for the girl's future. After she receives the Chrism she will be clothed in Easter white and given a candle to symbolise her enlightenment. Only after all these rites of initiation have been completed will I give our altar the Kiss of Peace, for only then will she be my sister and yours. Only then will she be fit to celebrate her first Eucharist. I'm not sure if Fr Warren plans to sing "On my First Communion Day".
Not just for its own sake is a church building dedicated, an altar consecrated, a person baptised: no, it is for a sacred purpose. Church-altar-Christian, all are remade in Christ. He is our true church and altar, and so this place speaks to us of Him. When I splashed holy water about, church and altar were being Christ-ened; when Fr Peter, Fr Warren and I anoint them with Chrism, it will be as a sign of Christ which means the Anointed One. I will trace crosses in the middle and on all four corners, recalling the five wounds of Christ that are also displayed on the Easter candle and on every crucifix. Altar, candle and cross – all point to the paschal mystery. Stone and fire and incense recall the ancient sacrifices that foreshadowed and were superseded by Christ. 
After all this is done, it will be obvious our church is no mere museum for sacred objects, our altar no mere table for a special meal. No: this is the place to praise, bless and preach; to sacrifice, intercede and thank; to hymn, bow and genuflect; to honour, consecrate and commune; to christen, absolve and commission. Here the most extraordinary things will occur: babies will be changed into children of God; bread and wine into Christ's body and blood; couples into spouses; singles into priests and religious; sinners into saints. Such exceptional events deserve an exceptional place.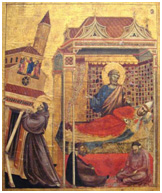 Of course the People of God are more truly the Church than are the chapels they build. Jesus built His church on Peter not a concrete slab. St Francis of Assisi, whose relic is in our altar, once heard Christ's call to repair His Church and thought he had to fix a ramshackle building. In fact it was the Catholic Church as a whole, the People of God, that he and his friars were to renew. But as Francis was discerning God's will and being remade for his mission, he lived at the little chapel of Our Lady of the Angels outside Assisi. So too tonight's ritual dedication of church and altar should remake us. Listen to the words and soak up the ritual. Let baby Ecclesia's Baptism, Confirmation Day and First Communion Day be yours too. As we are immersed in these rites of initiation, we recall our own. As we witness natural materials made into a supernatural church, we are renewed as temples of the Holy Spirit. We too are called to join our Lady of the Angels and St Francis and all those "raised to the altar". May these sacred rites instruct our minds and hearts and senses, for we too are dedicated for divine service, that our very lives may be liturgies too!