Installation of Rev Fr Danai Penollar as Parish Priest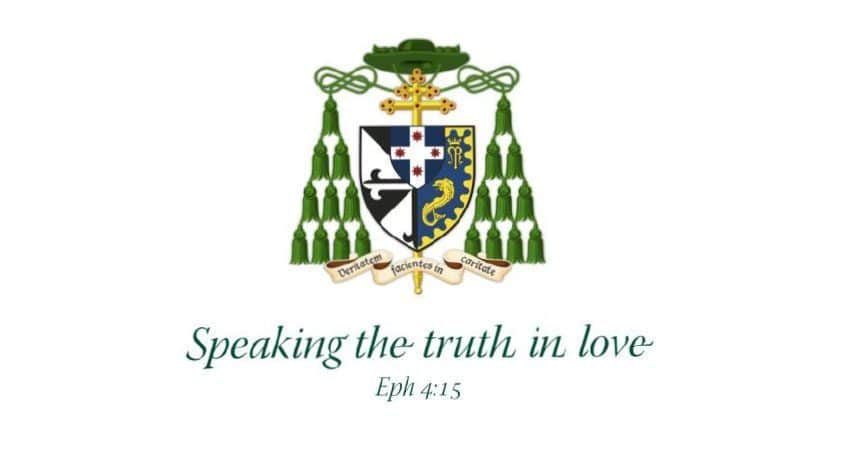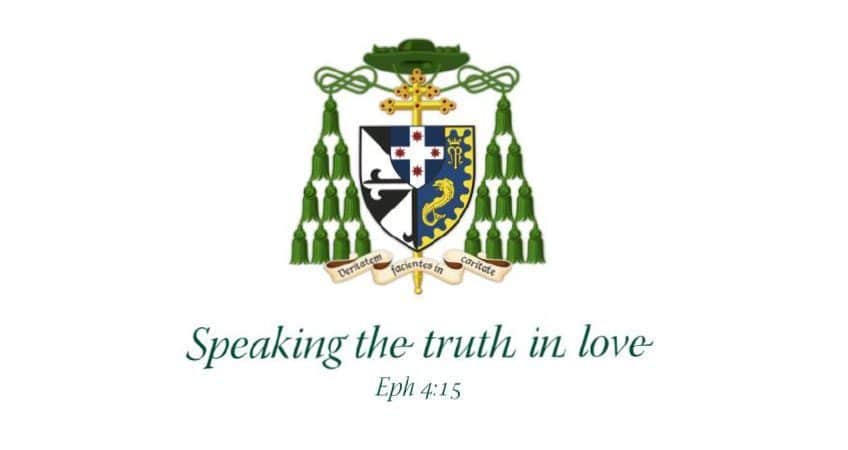 Introduction to Mass for Good Shephrerd Sunday (Fourth Sunday of Easter Year B) with Installation of Rev Fr Danai Penollar as Parish Priest
Our Lady of Fatima Parish, Caringbah, 26 April 2015
Welcome to you all on this special occasion as I formally install Fr Danai Penollar as your new parish priest. Concelebrating with me this evening are Very Rev. John Grieg, Episcopal Vicar for the Southern Region; Monsignor Brian Rayner, the Dean of the Sutherland Deanery; Monsignor Kerry Bayada, Parish Priest Emeritus of Caringbah; Fr Silvio Woo, till now Administrator of the parish, whom I thank for his stewardship; and other clergy.
I welcome Fr Danai's mother, Mrs Dading Penollar, his siblings Antonio, Benilda, Cecilio and Edgardo, with their respective spouses and children, thanking especially the ones who have travelled from overseas. Danai's late father would be, is, very proud of him tonight.
I also acknowledge the State Member for Cronulla, Mr Mark Speakman SC, principals and staff of Our Lady of Fatima Primary School and De La Salle College, and many friends of Fr Danai from his previous avocations or previous parishes of Sydney Harbour North, Bonnyrigg and Sydney. Above all, I welcome the members of Our Lady of Fatima Parish Council and all parishioners!
This weekend we have celebrated the centenary of the Gallipoli landing by the ANZACs. We should continue to give thanks for, and commend to Almighty God, those who have died for our country and those of all nations who died in war. We also remember with gratitude those who've suffered or are presently in harm's way for the sake of our freedom. And as at every Mass, we pray for peace in our world.
Today we also celebrate 'Good Shepherd Sunday', the 52nd time this World Day of Prayer for Vocations has been celebrated since Blessed Paul VI instituted this annual intercession on the Fourth Sunday of Easter for all Christian vocations but especially for vocations to the priesthood. It is a particularly appropriate day to install a new parish priest – a priest called to care for a new "flock" and to shepherd them safely through the "joys and hopes, the griefs and anxieties" of this life, towards their eternal home. Conscious of the times that we have failed to live our common baptismal vocations as we should we repent of our sins:
 
Homily for Mass for Good Shepherd Sunday (Fourth Sunday of Easter Year B) with Installation of Rev Fr Danai Penollar as Parish Priest
Our Lady of Fatima Parish, Caringbah, 26 April 2015
When in 1963 Blessed Paul VI appointed Good Shepherd Sunday – the Fourth Sunday of Easter when the readings always refer to the Good Shepherd – as the International Day of Prayer for Vocations, he little realized that a crisis of priesthood was looming. In the decades that followed many left the priesthood, some who remained suffered a confused priestly identity, some offended gravely against their priestly promises, and attracting new vocations proved difficult. Happily things have settled down somewhat: far fewer priests leave today – though it is no consolation, its married vocation that is most fragile nowadays – we have cleaned up our act with respect to clerical misconduct, many priests continue to serve generously for 50 or 60 years, priests like Fr Danai have a stronge sense of their identity and mission, and there is a renewed enthusiasm for priestly vocations, with numbers on the rise in places like Sydney in the past decade.
That said, we still need to pray for our priests – that they be happy and holy and fruitful in their ministry. We still need to support them, in various ways, above all by complementing their contribution with our own. And we need to pray for more labourers in the Lord's vineyard of Sydney, "good shepherds" after the heart of Christ, young men who will know and love and serve God in the priesthood, help build up the body of Christ in our parishes, and lead people to the kingdom of heaven – alongside young and not-so-young women and men as consecrated religious, lay people engaged in ecclesial ministries, and the vast majority of the baptized called to take Christ out to the world of family, workplace, commerce and the rest, and bring that world back with them to the table of the Eucharist. Today, we pray for all our young people, that they will hear and respond generously to the Lord's callto them, whatever it might be, and pray for the renewal of the personal vocation of everyone here.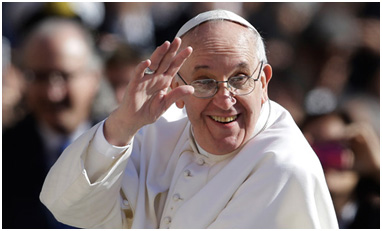 In his message for this year's celebration, Pope Francis identifies vocation as a kind of "exodus", a going out from ourselves, from what is familiar and comfortable, and going forward trusting in God. Fr Danai's own vocational exodus has led him to many places, including his years attached to St Mary's Cathedral and serving my predecessor and me as Archdiocesan Master of Ceremonies. Now he has come to the Shire and this wonderful parish of Our Lady of Fatima, blessed as it is by the beauty of its natural surroundings, the strength of its families and schools, and the faith of those who worship here.
Fr Danai is only the third priest to serve this community as its parish priest, because those who come here tend to stay. He follows in the footsteps of two gifted and beloved pastors: Fr Charles Keller, who served here for 35 years, and Monsignor Kerry Bayada, who served for a no-less-impressive 30. Clearly there is something about this parish that makes its priests unwilling to apply for moves! Daunting as it may seem, I have great confidence that Fr Danai will be a worthy successor to these two fine men and their assistants, and will give this parish the same love, enthusiasm and devotion they gave.


From the beginnings of the parish in 1951, the people of Our Lady of Fatima exhibited a strong sense of solidarity and identity, under the dynamic leadership of Fr Charles. The building of the original church and the primary school owed a great deal to the enthusiasm and generosity of the parishioners who volunteered their services or were volunteered by Fr Charles and others… I've heard a tale of how one day the school tuckshop had a shortage of helpers and so a young woman crossing the playground was roped in to help. At the end of her shift, after thanking her, one of the ladies asked her which class her child was in. "Oh", she replied, "I haven't got children at school here. I was just taking a short cut across the school grounds when someone stopped me and gave me this job!" In those days there was a strong spirit of mission and everyone was expected to "do their bit" – even, it seems, passers-by! 
I must warn you now that Fr Danai has similar tendencies and so you may find yourselves volunteered for all sorts of things before you know it! But like Monsignor Kerry who built the new church and built up so many aspects of the parish's life that we take for granted today, I am confident that Fr Danai will lead by example and never ask of you more – or even as much – as he is prepared to give himself. Having known him since before I ordained him a deacon and preached at his first Mass as a priest, and having witnessed first-hand what an excited puppy he has been ever since I suggested he come here to Caringbah, I have great confidence in his pastoral zeal and energy.
From an early age, Danai loved to pray and helped teach his younger brother Edgar to do so too. When asked what he wanted to be when he grew up, he replied that he wanted to be not one but three things: a doctor, an engineer, and a priest! I'm not sure what that particular combination would have achieved: perhaps he could have preached about the evils of genetic engineering; or himself engineered some miraculous cures; but the early choice of not one but three concurrent careers is very telling.
Danai ended up a typically modern Australian fusion: born in Thailand to a Filipino family but raised in Sydney, he attended state schools and UNSW with the rest of South East Asia. He was the youngest acolyte in the Archdiocese and worked for IBM, Price Waterhouse and NSW Treasury – all excellent preparations for parish life. Eventually he joined the seminary, where official formators also sought to contribute. His spiritual interests in prayer, devotion to our Blessed Mother and her Divine Son, youth and vocations ministry, canon law, liturgy and service at the altar, complement his human gifts for multitasking and remaining good humoured under pressure, and his broad tastes for computing, chess, bowling and books: a fusion that should make for an interesting and effective pastor!
My brother, in his wonderful letter on the priesthood, Pastores Dabo Vobis, Pope John Paul II wrote of the priest's special role in reaching out to the "lost sheep" and those "not yet of this flock". Reflecting upon today's Gospel the sainted pontiff said that "People need to come out of their anonymity and fear… to be known and called by name, to walk in safety along the paths of life, to be found again if they've been lost, to be loved and receive salvation as the supreme gift of God's love. All this is done by Jesus, the Good Shepherd – by himself and by his priests with Him." If only 9% of Caringbah Catholics regularly attend Mass, there's plenty for you to be getting on with. And then there are those "not yet of this fold", without a spiritual home even to be neglecting: they need your outreach also, so that all may come to know the voice of the one Good Shepherd.
So now you are to assume the tasks of prophet, priest and shepherd on my behalf for the people of Caringbah. In your prophetic ministry, you must proclaim Christ to all, preaching the Gospel and the teachings of the Church in season and out. In your priestly service, you must nourish and sanctify your people with prayer and sacrament. In your shepherding, you must lead and serve them, as Christ did. But you cannot do this all by yourself. With your people beside you and with Jesus Christ as your Lord, you will be able to achieve far more than you could ever do alone. To strengthen you for this new role, we will now pray the formal Rites of Installation of a Parish Priest. I ask you, my dear people, of your kindness, to keep praying for and supporting him, as he serves and prays for you.
1.Message of Pope Francis for the 52nd World Day of Prayer for Vocations.
2.Catholic Weekly, 20 January 2002.
3.St John Paul II, Pastores Dabo Vobis #82.