Homily for the Twenty-Third Sunday in Ordinary Time, Year B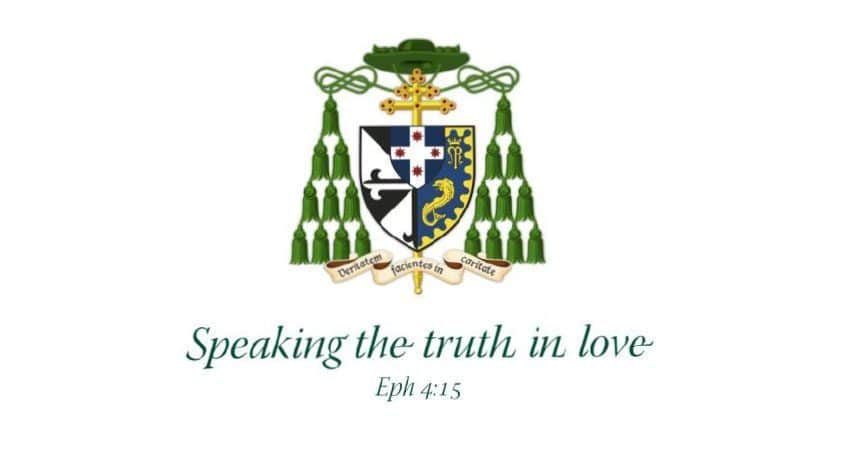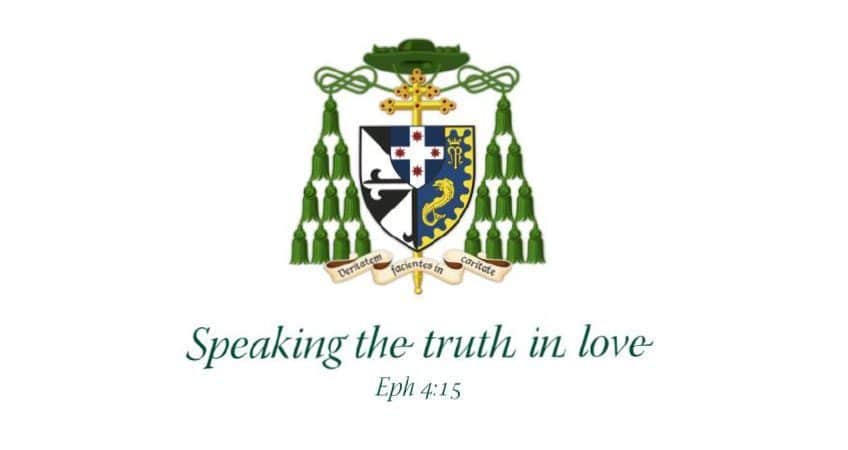 Introduction for the Twenty-Third Sunday in Ordinary Time, Year B
St Mary's Cathedral, Sydney, 6 September 2015
Welcome to this morning's Solemn Mass here at St Mary's Cathedral. I am pleased to acknowledge the presence of Fr Liem Duong, Senior Chaplain to the Vietnamese Catholic Community in the Archdiocese and Fr Dominic from Vietnam, who has brought with him 100 or so Vietnamese altar boys and girls, with their parents, to experience the cathedral and assist with today's liturgy. I suspect I will have more attendants today than the Pope!
Welcome to all our regulars and our visitors – and on this Fathers' Day to all our fathers!
Homily for the Twenty-Third Sunday in Ordinary Time, Year B
St Mary's Cathedral, Sydney, 6 September 2015
Video: https://youtu.be/OozRk9iMpaw?t=48m43s
Audio: http://www.xt3.com/library/view.php?id=18119&categoryId=36&episodeId=2286

A fortnight ago, the world learnt of the shocking beheading of Khaled al-Asaad in a public square in Palmyra in Syria. Palmyra is an ancient city and was home to precious 2000 year old ruins which UNESCO listed as a world heritage area of major significance. In May the evil Islamic State organisation took control of Palmyra. Part of that organisation's modus operandi is to loot priceless antiquities for sale on the black market and then destroy ancient sites, especially temples of other faiths. Al-Asaad was an archaeologist and retired chief of antiquities for Palmyra, and he was apparently tortured and murdered in an effort to extract the location of some of the city's hidden treasures. Since the death the "lion guarding Palmyra", as historian Tom Holland described him,[1] that city has seen the bull-dozing of the ancient Temple of Baal-shamin, nearby the ancient Roman amphitheatre where I.S. executed 25 prisoners on YouTube last July.[2]
Meanwhile, news also emerged of the desecration and then complete obliteration of the Mar Elyan (St Julian) Monastery not far from Palmyra. It was from this monastery that the Syrian Catholic priest Jacques Mourad, who had been instrumental in working for improved relations between Muslims and Christians, was kidnapped earlier this year.[3] As a result of such terror we see hundreds of thousands of Christian, Muslim and other refugees fleeing from that region, joining the biggest mass movement of people in Europe since the Second World War.

What we are witnessing is not just a mass migration, as Pope Francis reminded us at last Sunday's Angelus, but the worst persecution of Christians in all of history, worse even than that under the maddened Roman emperors. It's estimated that 100,000 Christians are martyred every year, 11 killed for their faith every hour, 11 new martyrs before this Mass is over. Again and again Pope Francis pleads for the international community to respond.[4] But the world looks on or looks away, paralysed by the wanton destruction of human life and cultural patrimony. Any murder, any genocide, appals us, but as our Prime Minister recently pointed out, there is something even more wicked going on right now: even the Nazis had the 'decency' to try to cover up their evil deeds, whereas these villains proudly parade them for all the world to see. But what are we to do about it? Even with the Wisdom of Solomon we'd be hard-pressed to know what would actually help in this situation, by way of military, diplomatic or humanitarian intervention…

So, we might well ask, why isn't God doing something about it? Our first and second readings today remind us that the Christian religion is one infused with the hope that in the end God turns everything to the good. Isaiah exhorts the fainthearted to have courage: the God of justice will vindicate the victims, make fruitful what has been rendered sterile desert, bring goodness even out of even great evil (Is 35:4-7). Christians know God sometimes does this in ways we might not at first have preferred, indeed in ways we could hardly imagine. Isaiah glimpsed that salvation would come through a baby born of a maiden, a suffering servant who would endure sin rather than commit it (Is 7:14; 52:13-53:12). But he had little idea what this would really mean: the Incarnation of the Christ-child to a Maiden who would proclaim in her Magnificat that it was precisely for the lowly; the preaching of that child grown adult, proclaiming the poor and humble, the persecuted and grieving, as the most blessed in His new kingdom; the Passion, Death and Resurrection of that baby grown adult and now turned sacrifice, once again for the sake of the most forsaken, including one tortured beside Him on a cross to whom He promised paradise. In such a topsy-turvy way God plants His Kingdom of justice and mercy in humble and contrite hearts, and gives us cause to hope for that Kingdom come when the time is at last fulfilled.
Our Gospel story today of Jesus healing a deaf man takes place in the Decapolis region – not far from Palmyra (Mk 7:31-37). A deaf and dumb man is brought to Him and healed by Him and so astonished are they all that silence about it seems impossible. Jesus, the healing compassion of God made flesh, reaches out to touch those at the most far-flung, most abandoned margins of civilisation near Palmyra. And His retribution is not violent but healing, defeating His enemies by making them His friends.
God is glorified not just in the wonder of His Son but in the actions of those selfless men and women inspired by Him. The Holy Father's recent remarks about Christian persecution were provoked by the story of Syriac Catholic Bishop, Flavianus Michael Melki, who was recently beatified along with a Chaldean bishop, killed exactly one century ago when another persecution was raging in the Middle East – all too alike the one in Syria today.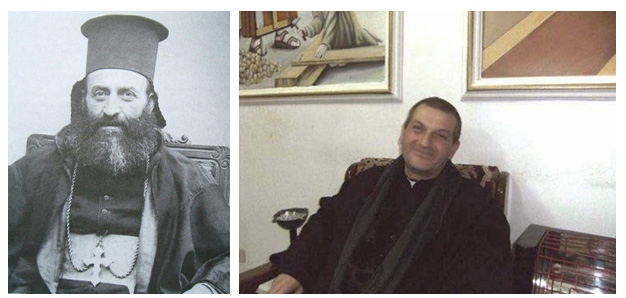 As today the secular world celebrates Fathers' Day we might consider the spiritual paternity of great leaders like those bishops, priests and monks who have given their lives for their faith and their people. In a culture that often depicts men as helpless buffoons and now openly doubts whether we need both a man and a woman to make a family and give children the best start, spiritual fathers like the still missing Jacques Mourad and the now Blessed Flavianus Melki, underline the indispensable contribution men can make not just to being breadwinners for the next generation but spiritual fathers to their children by teaching them to worship and pray, to value gentleness and tolerance and all the virtues we need if our world is to be better than it is proving to be right now. Bishop Melki, like a good father-bishop, died defending the patrimony of his faith; Al-Asaad died defending the patrimony of Palmyra and of mankind. Our word 'patrimony', of course, is from the Latin word pater, father; it refers to what our fathers have protected and left us, bequeathed and handed down to us. Fathers must be ever attentive to that, to what it is they leave behind for their children, and their children's children. The guarding and transmission of that patrimony may not mean their early death, but it will require of biological fathers, as well as of clerics and unmarried laymen in the world, daily acts of self-denial and generosity for the sake of the young people coming after us. For such fatherhood all kinds of fathers, spiritual and material should be applauded and supported. God bless all fathers!
—————–