Homily for CEO End of Year Staff Mass, Thursday of the Second Week of Advent St Brigid's Church, Marrickville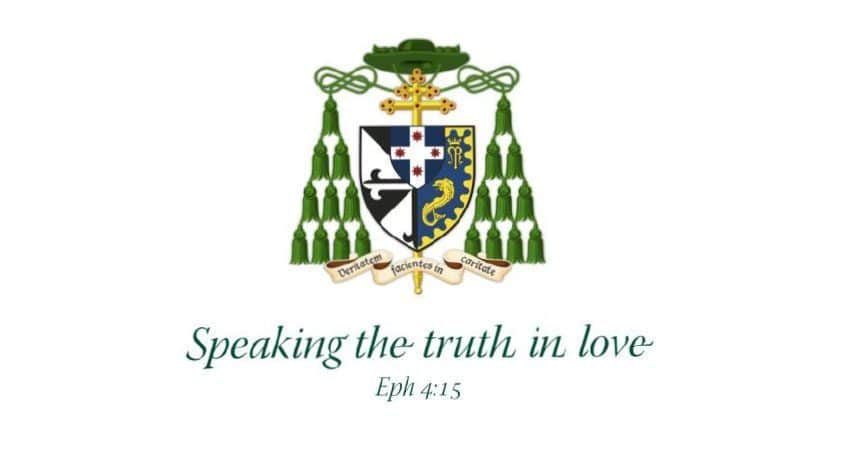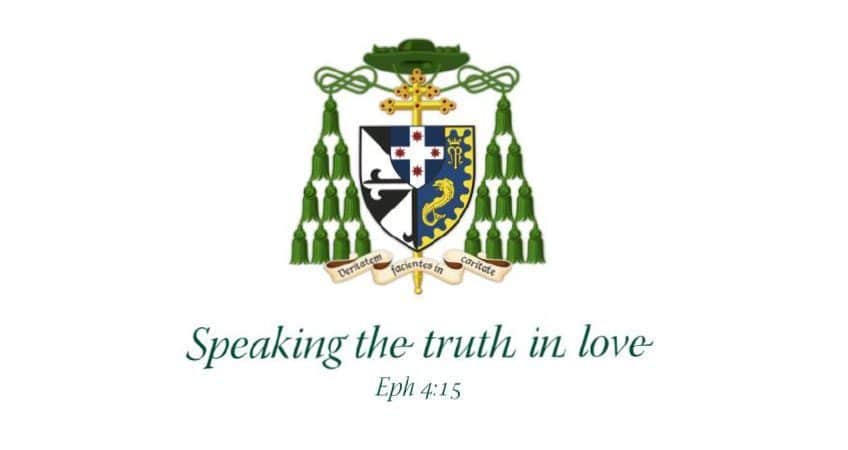 Introduction for CEO End of Year Staff Mass, Thursday of the Second Week of Advent
St Brigid's Church, Marrickville, 10 December 2015
Welcome dear staff members of the Catholic Education Office in the Archdiocese of Sydney to our End of Year Staff Mass. I am pleased to acknowledge Episcopal Vicar for Education Very Rev. Michael McLean EV PP, CEO Chaplain Fr Gary Peritt, Executive Director of Schools Dr Dan White, other directors, staff and friends.
Homily for CEO End of Year Staff Mass, Thursday of the Second Week of Advent
St Brigid's Church, Marrickville, 10 December 2015
"The violent are taking it by storm". We have become too familiar with violence and blood. Before the recent horrors in Mali, Paris, Beirut and Baghdad there were many others. After refusing to renounce their Christian faith, a father and son in a Syrian village in August were crucified by Daesh, their infidel corpses left hanging as a warning; two women who also refused to renounce their faith were raped in front of a crowd and then beheaded (with six men) while they prayed the Our Father for their persecutors.1 Though we have become all too accustomed to this kind of gross religious persecution and cruelty, as education leaders we were no doubt particularly affected by the incident beginning with the ISIS torturers cutting off the fingertips of the 12-year-old boy in front of his father, a Christian missionary.
Alas, such violence is a drop in the ocean. According to Aid to the Church in Need's most recent report, the period between October 2013 and 2015 saw Christians suffer persecution on a catastrophic scale in at least ten countries: the four new countries added to the list in that period were Syria and Iraq, Nigeria and Sudan, all the victims of extremism perpetrated in the name of a kind of Islam that brooks no dissent, even from other interpretations of Islam. In addition to threats of violence, Christians in those places now face the assassination of their clergy and lay leaders, the sexual enslavement of their girls, the commandeering of their possessions, the desecration of their churches and monasteries, and the destruction of libraries, schools and any memory of their ever having existed.
As a result we've witnessed the mass exodus of 120,000 Christians from the ancient Christian settlements of Mosul and the Nineveh Plain, and if Daesh get there way Christianity may become extinct in the next decade after surviving in that area for nearly two millennia since it grew up there. At the recent meeting of the Australian Catholic Bishops Conference the Chaldean Archbishop of Australia – who was until recently the Archbishop of Mosul – reminded us that Mass had been celebrated in that city for perhaps eighteen centuries, but was discontinued last year because of the persecution. Of course, radical Islam in the Middle East and Africa is not the only persecutor of Christianity today: extremist Hindus, Buddhists and Communists in Asia are similarly tyrannical.2 Nor are Christians the only victims of religious intolerance in our times: though Christians are by far the largest persecuted group, Yazidis, Jews, Zoroastrians and minority Muslims also suffer grievous religious discrimination.3
The Holy Father has been very direct in calling this what it is: the attempted genocide of Christians and indeed anyone else who does not fit Daesh's very narrow definition of the faithful. Strangely the Obama Administration is willing to declare Daesh persecution of Yazidis genocide but not that of Christians, with the no-doubt-intended consequence Yazidis but not Christians will receive protections under the Genocide Convention.4
Well, we might be sympathetic, we might pray from time to time, but mostly we cannot look at too much of this, cannot focus on it for too long. It is too horrible. And it can seem from a very distant world, not just far away geographically but historically, culturally, spiritually – as if it is happening in the Dark Ages or on some distant planet. Despite the violence which has marred our city this past year, we are blessed by and large with a peaceful and secure polity, founded on democratic values and religious tolerance, and with a multicultural, multi-religious culture. We can educate our children in the Catholic faith without fearing their fingers will be cut off. We can celebrate our liturgy without anxiety that our churches will be desecrated. We can be Catholic without fear of being driven into exile for it. Yet our first reading (Is 41:13-20) recalls that God's faithful people have always suffered persecution: Isaiah comes to console the People whom he calls "poor worm… puny mite" and whom he recognizes are poor, thirsty, and feel abandoned. Their hearts match the desolation of their countryside. Likewise in the Gospel Jesus recognizes that from the very beginning of Christianity with John the Baptist and Himself, the kingdom of heaven, of peace, of the Church, have suffered violence (Mt 11:11-15). The Baptist Christ praises in our Gospel was beheaded like the victims of Daesh, in his case for Judeo-Christian teaching about marriage. And for Catholic leaders and teachers in contemporary Australia, courage will be required too. There are people who would silence us if they could, as they attempt to impose not an Islamic but a secular caliphate. They drag our bishops before tribunals. They threaten our Catholic schools with accusations of complicity in bullying and homophobia. They seek to impose a kind of self-censorship on our people, so that none dares speak for marriage or other natural institutions and Christian values for fear of being written off as benighted, against the tide of history, religiously fanatical. The fidelity demanded of us may not cost us blood, but sweat and tears there may be in our time.
Yet our readings call us not to hunker down like a remnant sect in some desert cave, hiding from a corrupt world. No, Advent says be not afraid: all sin, all violence, all evil will be effaced through the love of the innocent one, the Prince of Peace, Emmanuel, God-with-us. To look backward in faith, hope and charity at his historic incarnation and birth of the Virgin Mary is to look forward with faith, hope and charity to His coming into our hearts at Christmas and ultimately to all hearts at the end of time
In this Mass we have the opportunity to look back gratefully at what's been achieved in Catholic education in Sydney this year. I am proud, for instance, of what we've done in pursuing our mission of evangelisation and education. Our daily praying of the Angelus allows Advent hope to affect our hearts all year round, as we reflect if ever so briefly each day, on what it is all for. I've also been blessed to open the Eileen O'Connor Catholic College for students with moderate intellectual disabilities and other complex learning needs, and our new primary school, Our Lady of the Assumption at North Strathfield. I took part in the Opening Masses for the Year, in the Priests and Principals Day, the forum with the new student leaders, the Awards for Student Excellence, the Meeting of RECs and Youth Ministry Coordinators, the Christmas Art Competition, and other school system activities – all of which reveal varied sides of life in the contemporary Catholic school system.
I'm grateful for other signal achievements of the CEO this year:
the Launch of the Sydney Catholic Schools Strategic Plan for 2016-8, New Horizons – Inspiring Spirits and Minds
the development of the Capital Works Master Plan to go with the Strategic Plan (seven new schools and the expansion of a dozen other facilities is truly exciting, even if I'm still unsure how I'm going to pay for it!)
the continuing faith formation of teachers and support staff (I'm pleased all schools now have an active faith formation and pilgrimage programme)
student faith formation including preparations for the recently celebrated ACYF and the upcoming WYD in Krakow
the strengthening of the Catholic Education Foundation with outreach to the marginalised and disadvantaged
planned appointments of foundational principals for our schools in Austral and Mortdale, the amalgamation of All Saints Boys and Girls, and commencement of co-ed at La Salle Bankstown
strong performances in NAPLAN and the HSC
the plain hard work of our Finance, HR, ICT and Corporate Services staff who keep this all going!
All this serves our purposes of providing Evangelisation and Education with excellence in Teaching and Learning.
For all this, I am very appreciative. But Advent reminds us even as we look backward gratefully to keep looking forward courageously, always alert and at our work (Mt 24:46). Recently I published a pastoral letter on the Year for Consecrated Life, addressed to the whole Archdiocese but to our schools in a special way. After all, religious congregations built up and long staffed so many of our schools, and their charisms continue to inspire us. I rely on our schools and so our system leaders to promote a culture of vocations in which students' hearts are open to God's calling in their lives, like Mary at the moment of the Angelus, ready to discern that calling and dedicate themselves to the adventure of the Gospel, in some cases as religious, or as lay principals and teachers themselves.
"The violent are taking it by storm." Our school system forms teachers and students to provide an Advent counter-witness to the violence that marks too many hearts and cultures today. Thank you for your assistance in this task. The future of our kids and society depends in part on your leadership. May God bless you in this sacred duty!