Funeral of Fr Brendan Shiel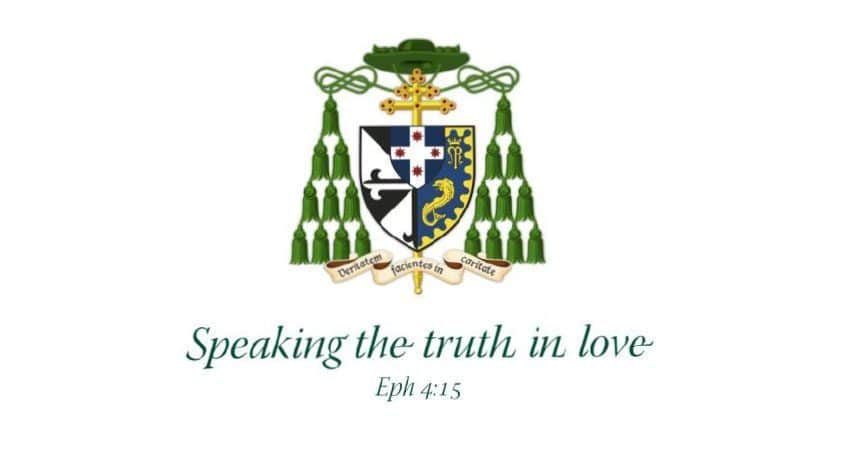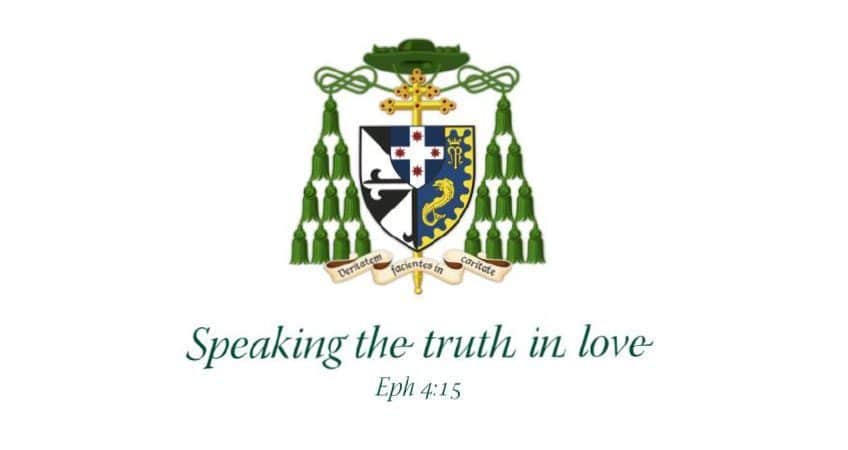 Introduction for Funeral of Fr Brendan Shiel
St Bernadette's Church, Carlton, 8 April 2015
Welcome to the Funeral Mass for our beloved Fr Brendan Shiel, a priest of Jesus Christ for almost 66 years and a loyal servant in the Lord's vineyard of Sydney for 62 of those years. We ask the One whom we celebrate this week as "The Resurrection and the Life" to receive Fr Brendan into the eternal Easter, the Kingdom of perpetual light and life and joy.
I am pleased to acknowledge my brother bishops Terry Brady and David Cremin, the Parish Administrator Fr Simon Kitimbo, the Executor Fr Frank Furfaro and clergy of the Archdiocese and beyond. Fr Brendan's relatives in Ireland have sent their warm wishes to us and are offering Mass for the repose of his soul around this time. Finally, I welcome Fr Brendan's friends and beloved parishioners!
 
Homily for Funeral of Fr Brendan Shiel
St Bernadette's Church, Carlton, 8 April 2015
On 21 August 1879, in the West of Ireland, the rain was pouring heavily on a village called Knock, County Mayo. The name Cnok derives from the Gaelic for hillock. It is said that St Patrick himself spent time in County Mayo, including forty days and nights praying on Croagh Patrick and that he blessed the tiny village of Cnok foreshadowing that it would one day be famed as a sacred place. Though hundreds of monastic settlements were established around about in the centuries that followed, Knock had to wait 1400 years for its long-promised recognition. On that summer night in 1879 the Virgin Mary appeared on what became known as Cnoc Mhuire, "The Hill of the Virgin Mary", with a golden crown on her head, her eyes and hands pointing heavenward. She was flanked by St Joseph and a mitred St John pointing to Our Lady of Knock and holding his Gospel book. Near the three figures appeared a bare altar with a radiating lamb on it that looked towards Our Lady and was itself – himself – surrounded by stars and angels. Beginning with a little girl and the priest's housekeeper, fourteen people ultimately witnessed the apparition and all testified seeing a sparkling, soft, silvery light flowing from the figures. This glow could in fact be seen even from distant farms. In the 20th century Knock became one of the world's major Marian shrines, visited by one and a half million pilgrims each year, including at one time St John Paul II, with a basilica three times the capacity of St Mary's here in Sydney and an international airport of its own.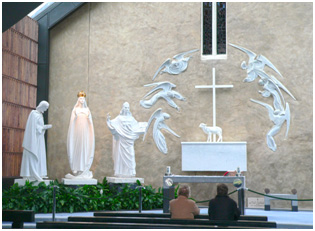 http://www.thinplacestour.com//wp-content/uploads/2012/06/knock-3.png
Another famous local, the boy Brendan, was born just up the road in Kilkelly, a few years later (on 14 May 1924). His mother Jane, a primary school teacher, had entertained a religious vocation but delayed on a priest's advice and in the meantime fallen in love with another teacher. They married and together had a small Catholic family of only eighteen children. Three became priests, including Fr Brendan's twin Joe, a Holy Ghost Father who ministered mainly in Africa, and his elder brother, Peter, who served in Sydney and Broken Bay. Six of his sisters became nuns. I would say that that family had done their bit for the Church!
Growing up in such a 'domestic church', as the Vatican Council called the Christian family, Brendan's mind and heart were open to a calling to priesthood and missionary life. He was ordained to the priesthood on 5 June 1949 at St Peter's College, Wexford, but his plan to join his brother Fr Peter in Sydney was delayed by sickness and service in London. He finally arrived here in 1953 without a visa, and though Australia had not yet invented mandatory detention on far away islands for such characters, it was only Fr Brendan's beguiling Irish blarney and doubtless some divine assistance that allowed him to stay.
Father Brendan's life embodied the enormous debt our Church and nation of Australia owe to 'mother' Ireland. The Irish started coming here in 1788, not always by choice: 50,000 were convicts; others driven by famine and poverty. They served as domestics, fishermen, farmhands, factory-workers, miners and unionists; as tailors, shopkeepers, journos and accountants; and, as you might expect, as publicans, politicians and policemen, as bishops, priests and religious. Irish-born clergy outnumbered Australian-born until the 1930s and continued to come, in reduced numbers, thereafter. They built our cathedrals and churches – a disproportionate number of which are named for St Patrick and other Irish saints! They implemented the Cullen reforms to education, liturgy and clergy life. They helped establish an extraordinary network of Catholic parishes, schools, convents and hospitals. They fostered high rates of sacramental and devotional life. They cultivated in their flocks a passion for the underdog in every race, and pressed them to take their rightful place in politics, economy and society. And they stimulated the emergence of a distinctive Australian identity. They were also enthusiasts for certain sports, such a golf, which Brendan played 'religiously' with his fellow Irish clergy at St Michael's, the occasional 'flutter' on the races, and paradoxically both temperance and drinking! Father Brendan was one of the last in a long line of Irish priests who came to Sydney and Australia and we honour them all with him.
As a young altar-boy serving in Monsignor Hughy Maguire's parish of St Michael's Lane Cove I disgraced myself by asking if the Monsignor spoke any English. In my Aussie-boy innocence I presumed he only spoke Latin; I never guessed there was English underneath the Irish brogue! Fr Brendan offered his brogue to the parishes of Forest Lodge, Clovelly, Fairfield, Windsor, South Hurstville, Baulkham Hills and Elizabeth Bay. He was Parish Priest of Riverstone and Carlton, serving in his beloved St Bernadette's Parish for three decades until his retirement in 2011.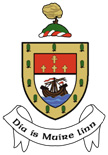 The motto of County Mayo is Dia is Muire Linn "God and Mary be with us" and Fr Brendan certainly knew the with-us-ness of God and Mary. He had a great love for the luminous Lady who'd appeared near his hometown on that rainy August night. Her shrine was, in the words of his friend Bishop Cremin, a place of "constant pilgrimage" for Brendan. His relatives in Ireland remember fondly his visits home and to the Knock Basilica.
He was a man of prayer and penance. I'm told that if you were looking for him, the most likely place to find him was praying before the Tabernacle. His rosary was never far from his hands. Whenever he returned home to Ireland he'd do the Three Day St Patrick's Purgatory pilgrimage in Lough Derg in County Donegal, fasting, praying, walking barefoot and catching little sleep. The union with God won by such prayer and penance overflowed in generous service of others. He was famously hospitable and generous, a caring pastor and a warm friend. He was dedicated to home visitation, even when that fell out of fashion, and to care for the sick and shut-ins. His sense of humour was legendary: his whole body would shake with laughter. He even played the fiddle when younger.
The Lamb in the vision of Our Lady of Knock was of course the Lamb of God, the Lamb of the Apocalypse, Jesus slain on the altar of the Cross for our sins but now Risen and reigning from the altar of heaven. As we continue to celebrate today the greatest feast of the year, Easter Sunday, we are consoled that the Lamb that was slain has conquered sin and death on our behalf, and shown Himself to be both lamb and Shepherd. As our Good Shepherd (Jn 10:14-15, 27-30), He provides His future flock with shepherds such as Fr Brendan, men with the spirit and virtues commended to us today by St Paul (Rom 12:9-18): profound respect, unfeigned love, tireless service, earnest spirits, cheerful hearts. God grant us many more such shepherds. May his soul now be on God's right hand: Ar dheas Dé go raibh a anam.