Homily for Mass for Institutes of Consecrated Life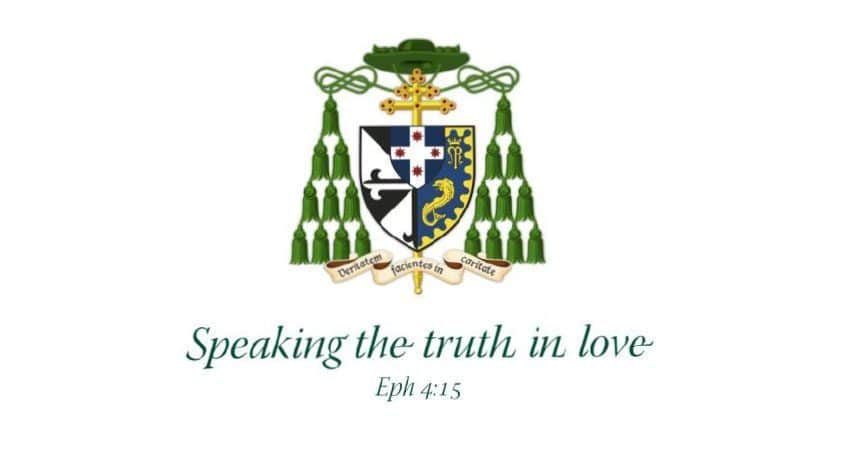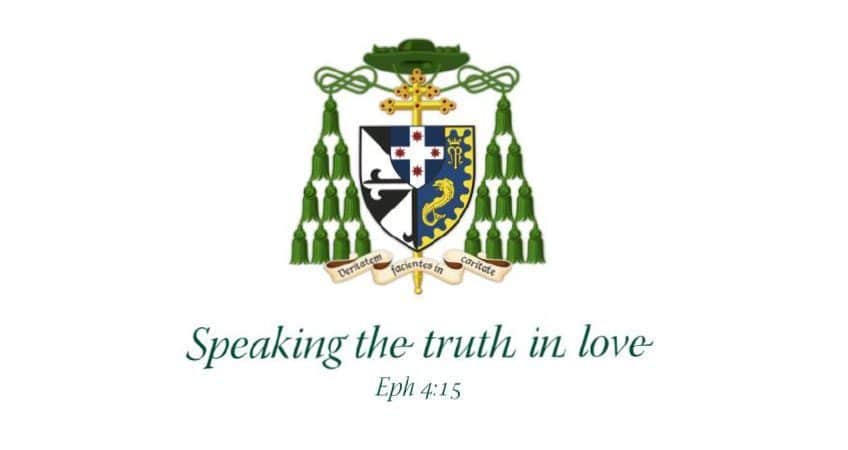 Introduction
Welcome dear fellow religious in this first week of the Year for Consecrated Life declared by our fellow-religious and Holy Father, Pope Francis. Today we offer Mass in thanksgiving for the presence and service of consecrated men and women – the 1051 religious sisters, 40 men and 30 women in Secular Institutes, 190 religious brothers and 286 religious priests and 1 Consecrated Virgin, according to the best figures I can get, shared amongst 25 male and 43 female religious orders, 7 Secular Institutes, 7 Societies of Apostolic Life, 2 New Forms of Consecrated Life and the Order of Consecrated Virgins. I'm not sure if all 1600 of you are here, if you even exist, but to those of you who are: a big fraternal embrace of welcome. I look forward to joining you throughout our Year of Consecrated Life and in today's Ceremony of Recommitment.
I am pleased to acknowledge the presence of Sr Maria Casey RSJ, long our Vicar for Religious, Dr Elsie Heiss Aboriginal elder and my dear friend, and all other leaders and religious of our Archdiocese. To all of you: welcome!
Mass for Institutes of Consecrated Life
St Mary's Cathedral, Sydney, 6 December 2014

Australian TV viewers were recently treated to an ad starting with the beautiful sounds of church bells ringing from a hill-top monastery and the sight of brown-robed monks pulling bell ropes. It seemed a welcome relief from our usual advertising! But then the campanologists start munching on Mars Bars and their bell-ringing takes on a different tenor: suddenly suffering from the monastic equivalent of ADHD the monks launch exuberantly into the air and their chiming is transformed from ancient bell-chant to modern rap. Mars Bars famously help their eaters "Work, Rest and Play" and after this fat and sugar shot the dull monks are transformed. Some complained to the Advertising Standards people that the commercial made inappropriate fun of consecrated life; others thought it just a bit of fun; but what is clear is that, as so often in television, it was premised on a caricature of consecrated life.
Last Sunday, the Church commenced a Year of Consecrated Life, and we might hope that at the end of that year people will understand us a little better. It's an opportunity to reflect on the value of consecrated life in the Church, to appreciate and deepen the renewal inspired by Vatican II, and to look forward with hope and strategy to a new flourishing of consecrated life. When introducing the Year to the Church, Pope Francis called on us to look to the past of religious life with gratitude, to live the present with passion, and to embrace the future with hope (http://www.news.va/en/news/pope-issues-letter-for-year-of-consecrated-life). He challenged us with the question: "Is Jesus really our first and only love?"
The First Sunday of Advent is a particularly appropriate time to begin such celebration and self-examination. Advent is in-betweenity, where we look backwards and forwards in the life of grace won by Christ's redeeming action. We look backwards to the first coming of Christ, so long promised by the prophets, as a newborn baby. So the God of history joins that history as a character within it, a man like us (in all things but sin), yet God so very unlike us, and so able to be God-with-us. But we also look forward in hope to His second coming, to that definitive return when His Kingdom established in its fullness. As Isaiah dreamed in our first reading, then every tear will at last be wiped away, divine Wisdom will be manifest, our Way will be clear, our wounds be healed, the moon shine like the sun and the sunlight itself be like the light of seven days in one (Isa 30:19-26). As we consider back with pride and gratitude for those religious who have and are now wiping away tears, healing the broken and bruised, enlightening those needing teaching, leading those needing direction, shining light in the dark places, we recognize that we have been and are now heralding the day when all that will come to perfection.
Recently the Congregation for Institutes of Consecrated Life and Societies of Apostolic Life issued a document intended to gear us up for making the most of this Year. Drawing on themes from Pope Francis, it encourages us to live lives characterised by the joy that comes from an ever-evolving relationship with the Lord Jesus Christ: "with Jesus Christ joy is always born and reborn". Contrary to the assumption of our TV commercial that without a calorie shot religious are dour and joyless, the Pope, who knows our life from the inside, is convinced that authentic consecrated life is a recipe for a deeper and more lasting joy than sugar and fat could ever provide. It is a joy that he says displaces us, allows us to have Christ at the centre of things and not crave to be in the limelight ourselves all the time. It is a joy that embraces us, so that whatever the trials of our personalities, communities and mission, we can see beyond them to something greater and more wonderful. And it is a joy that graces us, inspiring us with that divine life which drew us first to our vocation, which has held us there ever since, and which propels us forward with a restless love, sharing the joy of Christ with those who most need it, the suffering and marginalised of our world. Pope Francis suggests that where authentic religious are, "there is joy" (II.1).
I pray as we begin this Year of Consecrated Life that the Gospel and such messages will nourish us more than snack foods and be evident in our dispositions and actions more than any manic friars on a bell-rope. I pray that the Year can help us and the Church to showcase the Gospel-radicalism characteristic of consecrated life to a new generation in the hope of many new members will join us in this vineyard of the Lord (Mt 9:35-10:1.6-8). As Pope Francis wrote, "I am counting on you to wake up the world," for religious are alarm clocks, breaking into the smug and mundane with new priority and urgency. "I am counting on you to draw the world to Christ", for religious are like magnets, attracting by their joyful lives of prayer and action. I am counting on you to be "experts in communion", alerting and drawing the world to God's Kingdom of peace and justice.

It has not escaped notice that Sydney's first bishops were religious, as is its most recent one. There were religious priests here from the earliest colonial days and religious women arrived 175 years ago. Our first local Institute was founded in 1857 and the Institute founded by St Mary of the Cross has been here in Sydney since 1880. The consecrated of Sydney have long provided and still provide a contemplative and prayerful tranquility in bustling Sydney, a service of charity in needy Sydney, an unsettling prophetic truth in complacent Sydney, a healing joy to hurting Sydney. In other words, they have sought to fulfil Christ's mandate in today's Gospel (Mt 9:35 – 10:1, 5-8).

You, the consecrated men and women serving in the Archdiocese of Sydney, are my great helpers in sanctifying the Archdiocese of Sydney in the constant offering of prayer, in proclaiming the Gospel of Jesus Christ in word and deed in our parishes, chaplaincies and schools, and in reaching out with the hands of Christ in pastoral outreach to the poor and marginalised. From the bottom of my heart I thank you. God bless you always: you are close to my heart and in my prayers.