Homily for Blessing and Opening of Australian Catholic University and St Vincent's Hospital Clinical Skills Centre, St Vincent's Clinical Teaching and Learning Centre, Darlinghurst, 8 December 2014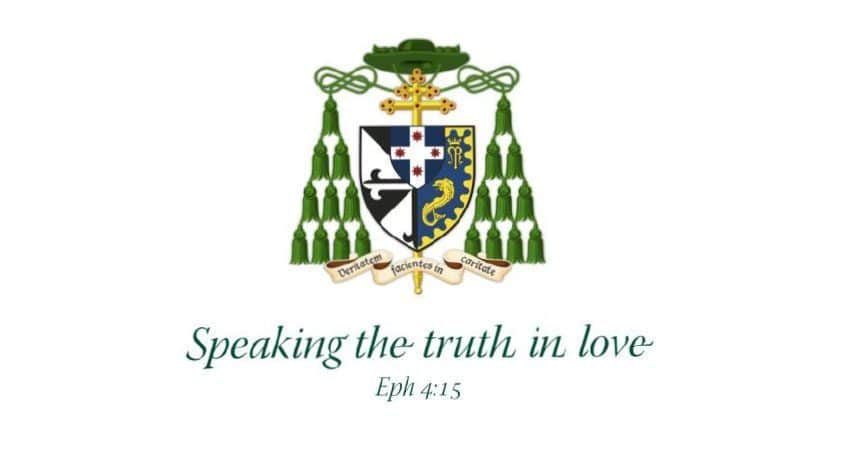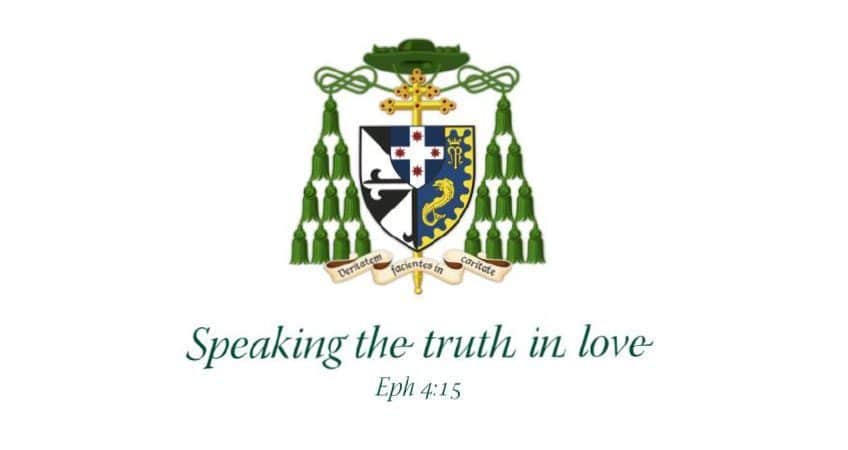 It was a funeral that stopped the nation. Last Wednesday all eyes were on the small town of Macksville on the North Coast, where thousands of mourners were attending the Catholic rites commending the soul of the young, popular and talented cricketer Phillip Hughes to God. Political and sporting leaders joined family and fans. Thousands more watched from a distance. The previous week Phillip had been hit in the neck by a bouncer at the SCG near here. He fell to the ground, was stretchered off, resuscitated at the boundary and then rushed to hospital. Placed in an induced coma, highly-skilled professionals did all they could, but Phillip was declared dead two days later.
The hospital where Phillip was treated was of course St Vincent's. Its efforts to save Phillip's life have been duly praised. Team doctor, Peter Bruckner, said "I was simply enormously impressed by the job that they did". Their efforts, as well as those of cricket's own medical and paramedic staff, are testament to the drive in our community to provide high quality care to all in need. This is in turn testament to the high value we place on human life, health and comfort. In places like this, every effort is made to save, cure and care.
In our Gospel passage today, Christ mandates His followers to be the light on the hill, shining examples of a goodness and love that is not just their own but ultimately divine (Mt 5:1b-2, 13-16). A lot of the drive to save, cure and care for the sick and injured, the frail elderly and the vulnerable, stems from Christ's own example of how we might witness to God's power and compassion. Jesus was Himself a healer, a Physician of Bodies and Souls, who laid down His life for others and in the process healed and saved. Since His Advent 2000 years ago, His Spirit has inspired an extraordinary range of charitable works. As a result the Catholic Church is the oldest and by far the largest health and aged care provider in the world. In this country alone we now have around 10,000 hospital beds, 20,000 aged care places, and assist countless people through community services provided by religious congregations, parishes, diocesan CatholicCares, St Vincent de Paul and the like.
It is in the context of that two-millennium history of Christ-inspired care and the two-century history of Australian drive that St Vincent Hospital's treatment of Phillip occurred. It flowed from the charism of the Sisters of Charity, the Sisters of Mercy, and their lay collaborators which they describe as "to bring the healing ministry of Christ to all we serve in the spirit of love, hope, compassion and justice" (cf. http://www.stvincents.com.au/assets/files/pdf/SVMHS_2011_Annual_Review.pdf p5). Until recently I lived in Parramatta on the very site of the first of these hospitals, established by the Sisters of Charity soon after they arrived on our shores 175 years ago. St V's Darlinghurst continues in that ancient line.
I have said that Jesus was Himself a healer and gave us the example of his own healing ministry as a way of fulfilling our mandate to be light to the world. But He was also a teacher, and the other way He showed us to care was to care for the little ones of every age who need wisdom and direction. Inspired by Christ the Teacher the Catholic Church has become the oldest and by far the largest education provider in the world, again far greater than any government or NGO. In this country alone we now have a growing number of early learning centre places, around 700,000 primary and secondary school desks, around 33,000 tertiary places, and many adult education and formation offerings in parishes, dioceses and other settings. Places such as the Australian Catholic University demonstrate the compatibility and complementarity of faith and reason in guiding human beings towards Truth and Love, just as places like St Vincent's apply the same gifts in assisting human persons towards Life and Health. Together these two apostolates promote the dignity of every individual and the common good of our society (cf. http://www.acu.edu.au/about_acu/our_university/mission_and_profile).
Today marks an example of the coming together of the Healing and Teaching apostolates of the Church, demonstrating that in being light to the world the Church is concerned for the whole human person, body and soul, as Christ was. Today, we open and bless the ACU-St V's Clinical Skills Centre. This new clinical teaching and learning centre aims to enhance clinical training opportunities for staff and undergrad students in Nursing and Allied Health. With the Don Harrison Patient Safety and Stimulation Centre, it will provide students and staff with "immersive simulation activities" at St Vincent's and strengthen the connections between ACU and St Vincent's. The importance of this occasion is testified by the presence of my brother Bishop Terry Brady, the Minister for Communications and local Federal Member Hon. Malcolm Turnbull MP, the Vice-Chancellor of ACU Professor Greg Craven, the CEO of St Vincent's Health Australia Mr Toby Hall, the CEO of the St Vincent's Health Network Sydney Assoc. Prof. Anthony Schembri, and esteemed staff, guests and students from these and other institutions who have contributed to and welcome the establishment of this Centre. I gratefully acknowledge you all.
Our celebration today coincides with the Catholic Church's Feast of the Immaculate Conception of Mary. Catholics believe that God prepared this extraordinary woman for her future role as the Virgin-Mother of His Son by giving her particular assistance from her conception onwards. Once more the Church echoes that passion to assist people at every stage of life from its earliest beginnings through to its last breaths, and our new project here underlines that. In this Advent Season when all creation, wittingly or not, awaits the coming of a newborn Saviour at Christmas and His return in glory at the consummation of all things, we joyfully dedicate this new Clinical Skills Centre to the realisation God's Kingdom in the lives of all those it touches.