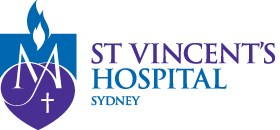 In 1838 five Irish Sisters of Charity migrated to Sydney, Australia. The Sisters mission was clear: to assist the poor and disadvantaged. Their early work included helping convict women and children at Parramatta, at what was then known as the Female Factory; assisting families during the 1844 influenza epidemic and caring for prisoners and their families at inner-city Darlinghurst Gaol.
In 1857 the Sisters of Charity established St Vincent's at Potts Point, as a free hospital for all people, but especially for the poor. Three of the Hospital's founding Sisters were professional nurses, having trained in France, and they brought their knowledge to the colony.
From its humble origin of 22 beds, the demand for St Vincent's services led it to move to its current site at Darlinghurst (Victoria Street) in 1870.
Since then the hospital has grown into a leading medical, surgical and research facility and has been the forefront of innovation in areas including cardiac, lung and bone marrow transplantation. It provides a full range of adult diagnostic and clinical services.
In 1991 St Vincent's Hospital was incorporated under its own Act of Parliament and is now known as St Vincent's Hospital Limited. In April 1996 St Vincent's joined the Sisters of Charity Health Service, which has 17 health care facilities and is Australia's largest not-for-profit health provider.
Today, St Vincent's is a principal teaching hospital of the University of New South Wales and has close affiliations with a number of other universities, such as Australian Catholic University.
To support St Vincent's,  visit http://www.supportstvincents.com.au/
This organisation is not a service of the Archdiocese of Sydney. Please direct any query to the organisation directly.
390 Victoria Street, Darlinghurst NSW, Australia
390 Victoria Street
Darlinghurst
New South Wales
2010
AU