We Must Unite Against Violence and Ideology that Threatens Innocent Lives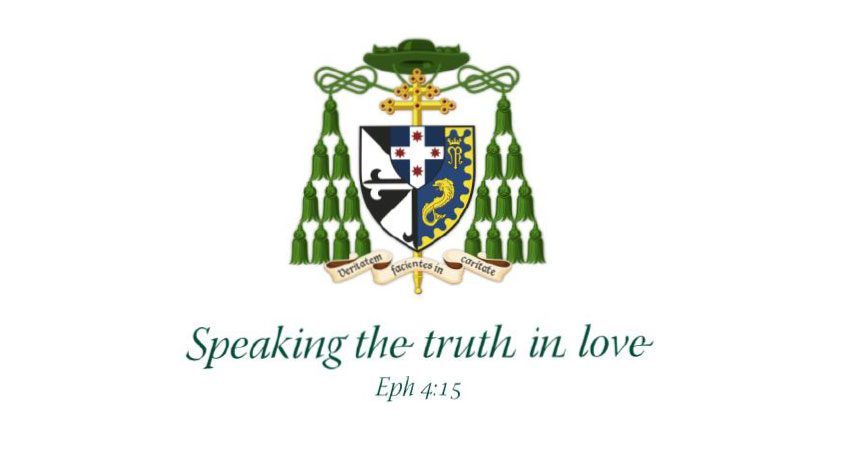 When I heard that I had been appointed Catholic Archbishop of Sydney, I was deeply honoured by Pope Francis' expression of confidence in me, excited at the new opportunities to serve, and intimidated by the bigness of this new responsibility.
I have lived and worked across each corner of this wonderful city and I love its people.
I think it can be one of the world's greatest cities.
I love the smell of fish and chips at Watsons Bay; the colour and movement around Parramatta's shopping district; the beaches and waterways; the scent of eucalyptus in the Blue Mountains.
But Sydney is more than the postcards.
We face clear challenges of security, disadvantage and division.
Sydney has been an example to the world of how people of every ethnic and religious background can be neighbours, colleagues, friends.
The Catholic Church, as the most multicultural organisation in the world, shows how people of all sorts of backgrounds can be brothers and sisters.
Now is the time to recommit to that sort of peaceful coexistence and friendship.
The Catholic Church has made a huge contribution to building this nation through parishes, schools, welfare, health and aged care.
But there is still so much for it to do.
We need to renew our social infrastructure – the beliefs and values, institutions and practices upon which our peaceful democracy, affluent economy and cohesive society depend.
Faith leaders and believers have an important part to play here.
We must unite against violence and ideology that threatens innocent lives. We must bring calm and wisdom where there is tension.
I have good relationships with leaders of other faiths in western Sydney and beyond. We can and must live together as friends.
If the Catholic Church is to play its part in this it must recover its credibility and regain people's trust.
That won't happen until we have righted the wrongs of the past and put survivors of abuse first. No excuses. No cover-ups.
The Royal Commission will help us find ways forward and I commit to doing these things better.
I would humbly ask all Catholics and others of goodwill to pray for me, that I might be a good shepherd after the heart of Jesus Christ. Pray, too, for this remarkable city of Sydney whose Catholics I will be privileged to lead.