STRIVE21 Program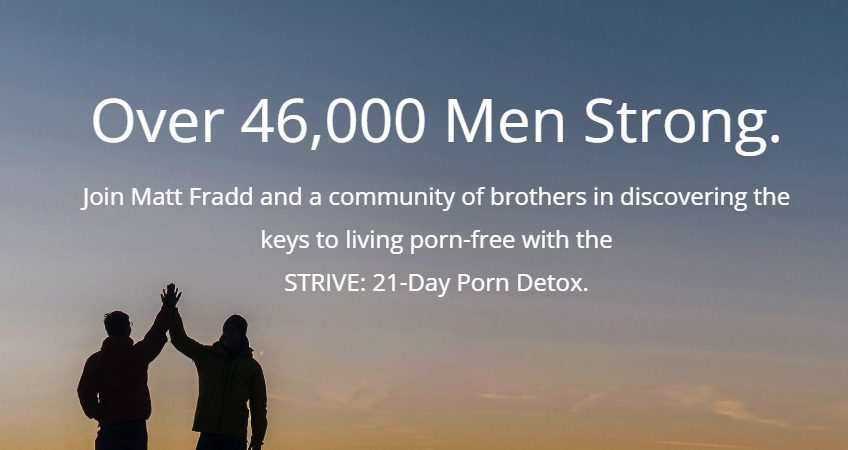 What Is STRIVE?
STRIVE is a powerful 21-Day Porn Detox that helps men understand why they go to porn and equips them with the knowledge, tools, and accountability needed to quit porn. Equip the men in your church to live the life to which God is calling them with STRIVE. STRIVE is for Adults ages 18 and over.
21-Day Challenge
A step-by-step plan to finally break free from porn, delivered each day. Powerful videos, and challenges.
World-Wide Community
Journey with brothers from around the world each day in the community.