The Rosary | EXPLAINED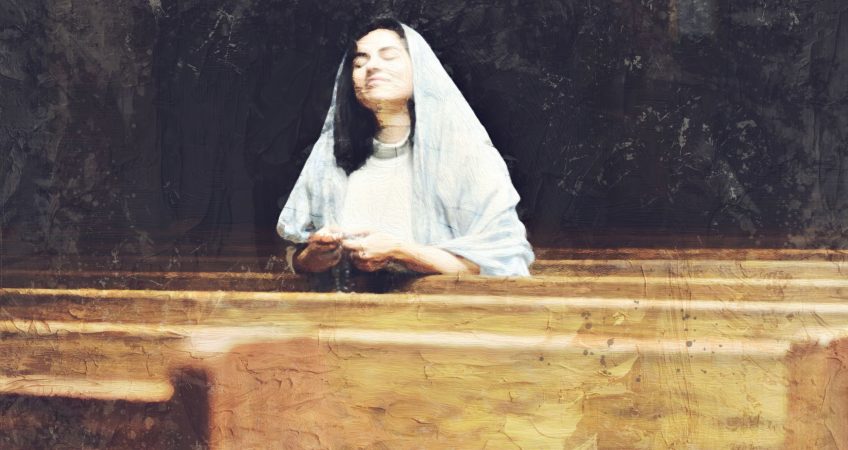 So, if you want to try praying the Rosary, where do you start? Busted Halo's 2-minute video has you covered. Learn about the history and tradition of the Rosary, how to pray, what it means to meditate on the Mysteries of the Rosary, and more!
REFLECT
1. The Rosary helps us carve out intentional time for God. Where in my schedule can I carve out time for God praying the Rosary?
2. How does meditating on the life of Jesus and Mary deepen my faith?

QUICK TIPS
1. You don't have to pray the Rosary all at once. Got two and a half minutes? Pray a decade of the Rosary to recentre yourself spiritually.
2. You can pray the Rosary anywhere! Bring Rosary beads with you everywhere, just in case.
3. Even if you're distracted or not in the mood to pray, the Rosary is a tool for prayerful meditation and gives praise to God no matter what your emotional state.
PRAY
Remember, O most loving Virgin Mary, that never was it known that anyone who fled to your protection, implored your help, or sought your intercession was left unaided. Inspired with this confidence, we turn to you, O Virgins of virgins, our Mother. To you we come, before you we stand, sinful and sorrowful. O Mother of the Word Incarnate, do not despise our petitions, but in your mercy hear us and answer us. Amen.
ACT Pray the rosary for someone who you know is struggling