Project Compassion: Tati's Story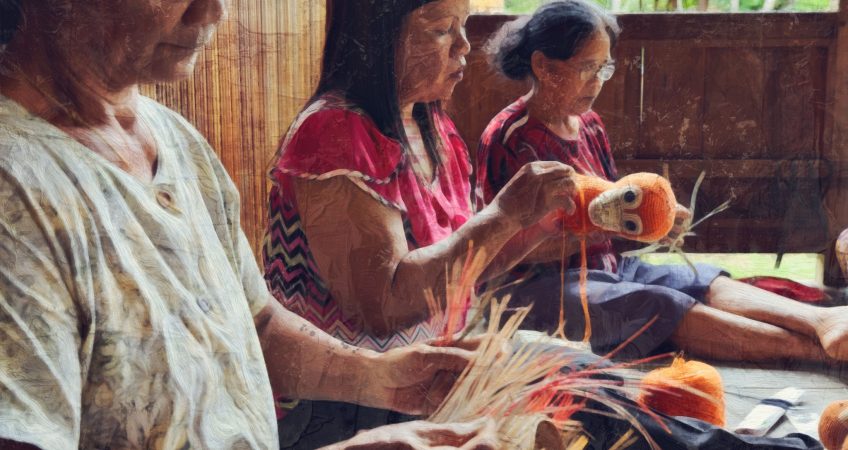 Tati lives in the remote forest of West Kalimantan. She is a mother of three who was earning an income working in a local rubber plantation. Since taking part in eco-tourism training with Caritas Australia and its partners, Tati can now afford to send her children to school. With new hope and commitment Tati aspires to a future free from poverty for her family.
REFLECT
"Land is not a commodity, but rather a gift from God." – Pope Francis
1. Do you see land as a gift from God?
2. In Laudato Si' Pope Francis highlights the need to show special care for indigenous communities and their cultural traditions saying: 'Land is not a commodity but rather a gift from God … a sacred space with which they need to interact if they are to maintain their identity and values. When they remain on the land, they themselves care best for it.' [146]. How does Tati's community reflect this sentiment?
PRAY
Creator God, You fill our world with life. Guide us to cherish what you create so that future generations may experience all of your creation. We pray for Tati and her community who are working hard to preserve their rainforest for the future. Walk with us as people of hope as we unite and work to care for our common home. We ask this prayer in your name. Amen.

FASTING
Tati's community does not have a constant source of electricity and communication in her community is difficult. Can you fast from power and internet access for a day?
No lights, or powered devices such as interactive whiteboards and computers can be used, as well as WIFI and internet access on phones and smart devices.
ALMSGIVING
Sew your support! Tati creates souvenirs to sell as part of their ecotourism venture. Your could setup a craft or sewing club at your school, youth group or workplace for the first 5 weeks of Lent. Everything could be made from recycled fabric or recycled materials and sold during Holy Week to raise money for Project Compassion.

ACT Clean the dishes or do someone else's chore without being asked