Project Compassion – Salma's Story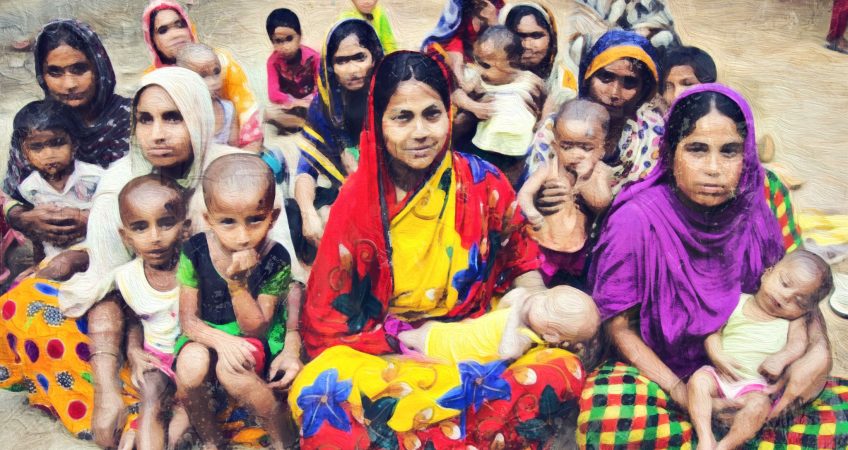 You may remember Salma, who featured in Project Compassion 2013. At the time she was pregnant with her first child, sick and terribly frightened. In distress, she sought the help of a midwife trained by Caritas' Safe Motherhood Program. Six years on, she's now a healthy mother of two strong, happy children. Salma is committed to giving her children the education they need to provide them with the future she hoped for. 
REFLECT
"The human heart is always drawn by love." – St Catherine of Siena
1. What is your initial reaction to this quote?
2. What thoughts and images come into your mind when you hear this?
3. How can you show God's love to others this Lent?
4. How does Salma's story show that the human heart is always drawn by love?
PRAYER
God of hope, You gave life to all your children on earth.
Guide us Lord as people of hope to keep the needs
of those most vulnerable to injustice and extreme poverty
at the forefront of our thoughts and actions.
As we look ahead to the joyful celebration of new life at Easter,
we think of Salma and mothers like her in Bangladesh
and around the world who are pregnant and afraid.
We ask your blessing for them and for those who are
supporting them as they move towards a life
full of hope and opportunity.
We ask this prayer in your name.
Amen.
FASTING
Salma was unable to attend the nearest clinic as it was too far from her village to walk, especially pregnant. What is something easily accessible to you that you can go without for one day or week?
ALMSGIVING: Upcycle Art Show
Salma is the proud mother of two healthy children. Like all children they enjoy playing with toys. Salma and her children make toys using materials they have around the house.
Have an upcycling competition where participants use materials found around their house to create a toy for a young child. Entrants could be charged to enter, and you could have an art show where patrons visit the show paying admission.
ACT Buy a coffee for the person in line behind you