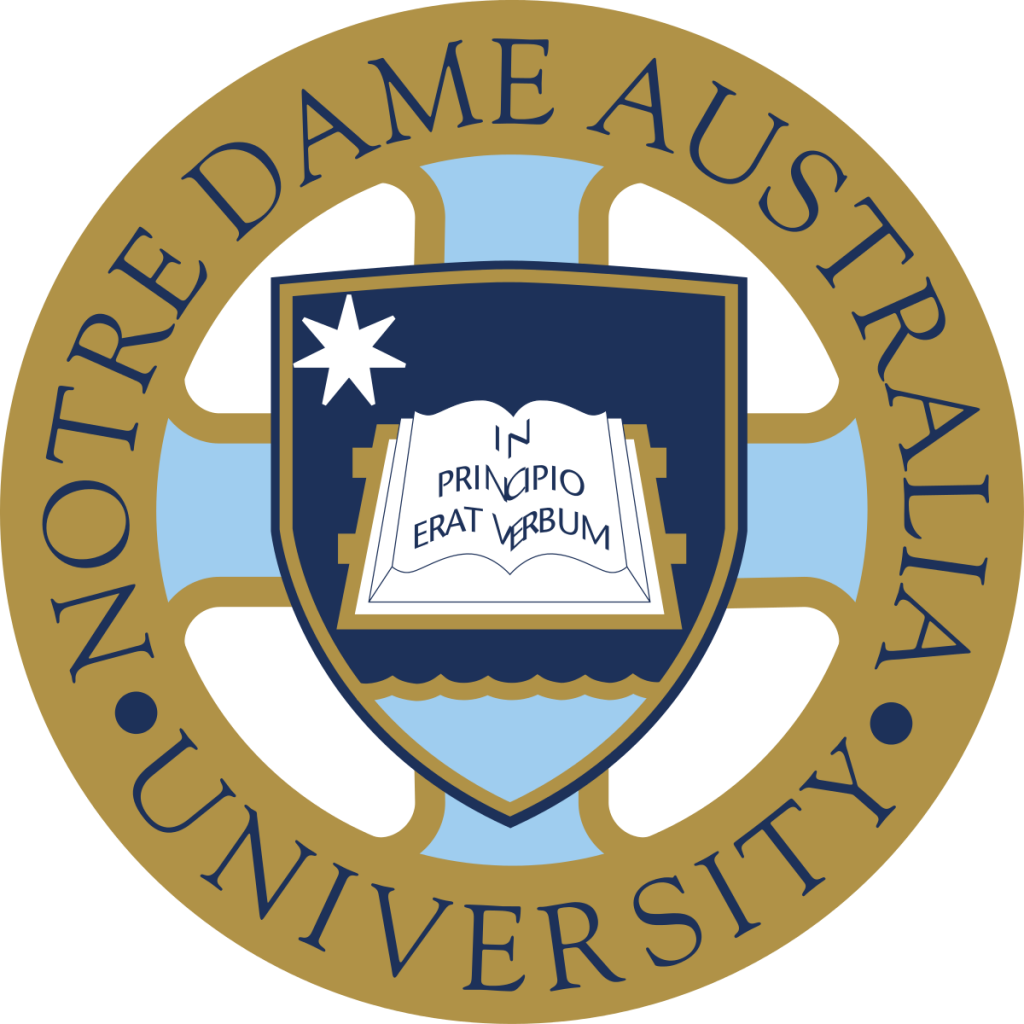 The University of Notre Dame Australia (est. 1989) is Australia's first Catholic university and is committed to providing an excellent standard of training for the professions and has one of the highest employment rates in the country.
The University specialises in educating the whole person within a context of Catholic faith and values, underpinned by an excellent standard of pastoral care for students.
Notre Dame spreads coast to coast with campuses in Fremantle and Broome in Western Australia and in the heart of Sydney's uni-precinct in New South Wales.
Why students choose Notre Dame
– Notre Dame degrees = greater employment prospects: 85.6 per cent of Notre Dame's Bachelor degree graduates secure full-time employment shortly after graduation. (2012 Graduate Destination Survey)
– You are a person; not a number: With Notre Dame's small class sizes, students don't get lost in the crowd.
– Learn from industry leaders: Students are equipped with the latest industry insights which aid their chosen profession.
– Real world experience: Through Notre Dame's renowned internship programs students gain valuable on the job experience.
– A five-star university experience: For eight straight years, Notre Dame has received a Five-Star rating in 'Teaching Quality', 'Overall Graduate Satisfaction' and 'Generic Skills' in The Good Universities Guide.
At Notre Dame students are part of a connected community that respects human life, dignity and social justice. The University supports students to find the correct study pathway so as to achieve their professional and personal aspirations.
Undergraduate and postgraduate course options at Notre Dame include:
– Arts & Sciences – including politics, journalism, history and theatre studies
– Business – including accounting, marketing and public relations, and management
– Education
– Law
– Medicine
– Nursing
– Philosophy & Theology
In pursuit of the University's Objects, and to encourage critical and ethical thinking amongst students, Notre Dame requires all undergraduates to study units in Philosophy, Theology and Ethics, as part of its Core Curriculum.
Notre Dame's Academic Enabling & Support Centre provides academic support to students enrolled in coursework and offers alternative entry pathways and bridging programs to further assist students reach their academic potential.
There are also a number of scholarships available across various courses at The University of Notre Dame Australia. For details regarding scholarships, visit http://www.nd.edu.au/scholarships
This organisation is not a service of the Archdiocese of Sydney. Please direct any query to the organisation directly.
104 Broadway, Chippendale NSW 2007, Australia