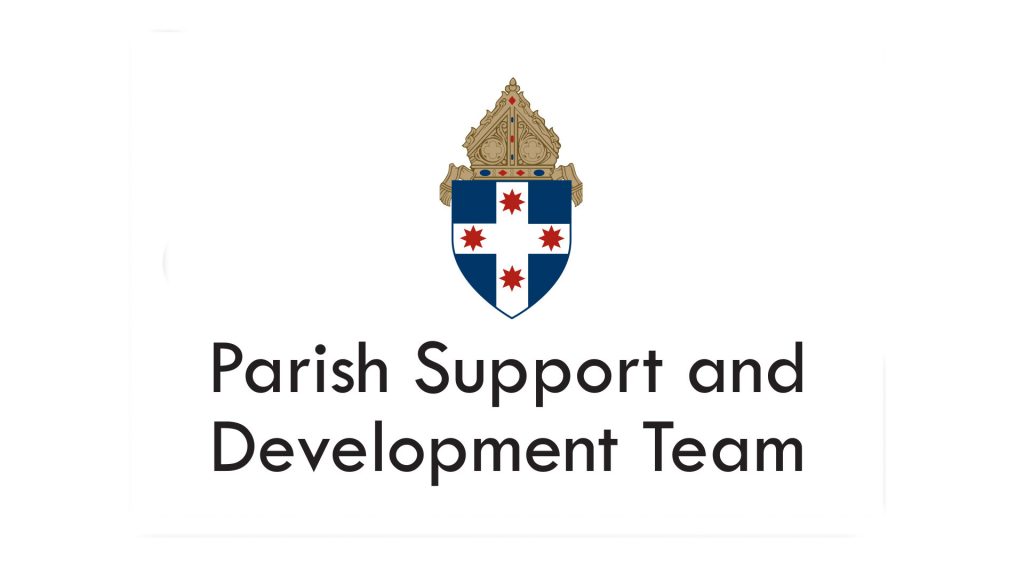 The Parish Support and Development Team is a key channel through which the Archdiocese of Sydney supports our Parishes to thrive and grow.
We are a source for service and support in all aspects of Parish Administration. The team is available with practical advice and support delivered via:
– Phone and email support
– On-site Parish visitation
– Training and learning opportunities
– Delivery of Individual training and induction (for Parishes and new staff)
– Remote access support
– Provision of Resources – Parish Intranet
– Regular E-Newsletter service
By partnering with parishes, we are enabling them to better serve the people of God in the Archdiocese of Sydney.
Access the Parish Intranet here
This organisation is a service of the Archdiocese of Sydney.
Contact:
<a href="http://www.sydneycatholic.org/about/contact_us.shtml" >http://www.sydneycatholic.org/about/contact_us.shtml</a>
Level 11, Polding Centre, 133 Liverpool Street, Sydney 2000
141 Liverpool Street
Sydney
New South Wales
2000
AU