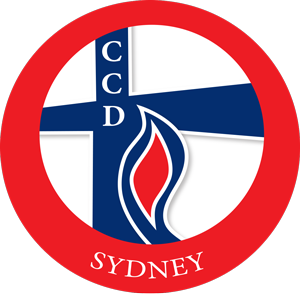 The Confraternity of Christian Doctrine is an Ecclesiastical Organization of the Archdiocese of Sydney. It was established in 1958 on the authority of the Archbishop of Sydney as an autonomous, non-profit organization for the primary and principal purpose of providing religious education and Christian formation for Catholic children in public schools.
Mission Statement
Above all we contribute to the formation of the whole person through education towards and in faith, as services to individuals, families and the Church. It is our responsibility to serve Catholic families who have chosen public schooling, in whatever ways people and the signs of the times require, consistent with the values of the Catholic Church.
Pastoral Goals
The CCD's Pastoral Goals provide a framework for achieving the Mission:
a. provide education programs in and towards faith for students, parents and catechists;
b. maintain a safe, healthy and empowering work environment at parish, regional and diocesan levels where volunteer and employed staff are treated justly and assisted to reach their full potential;
c. produce and distribute teaching and learning support materials which are suited to teachers' and students' needs, ages and stages of development and faithful to scripture and catholic tradition;
d. promote an integral pastoral vision and partnership-building approach at parish, regional and diocesan levels which is supported by the efficient and effective management of resources.
Bookstore is at ccd.sydneycatholic.org/book-orders/
This organisation is a service of the Archdiocese of Sydney.
Contact:
CCD Office
PO Box A286, Sydney South 1235
Level 6, 133 Liverpool St, Sydney 2000
133 Liverpool Street
Sydney
New South Wales
2000
AU