REMARKS AT LAUNCH OF THE ANNUAL REPORT OF THE AUSTRALIAN CATHOLIC ANTI-SLAVERY NETWORK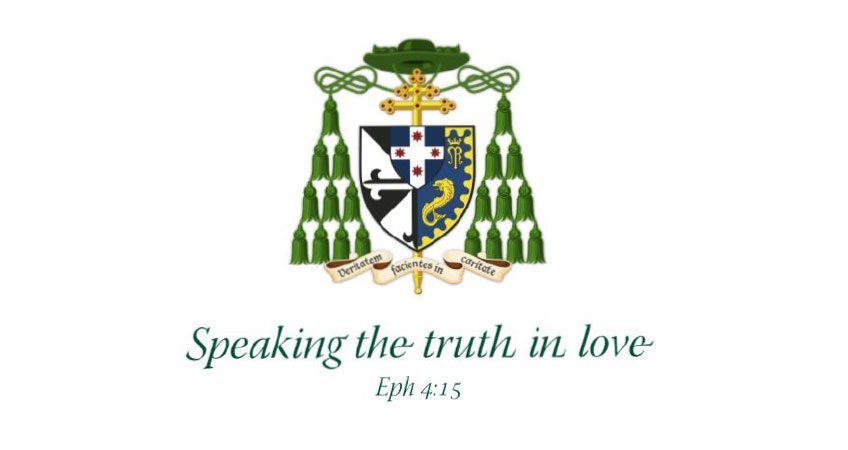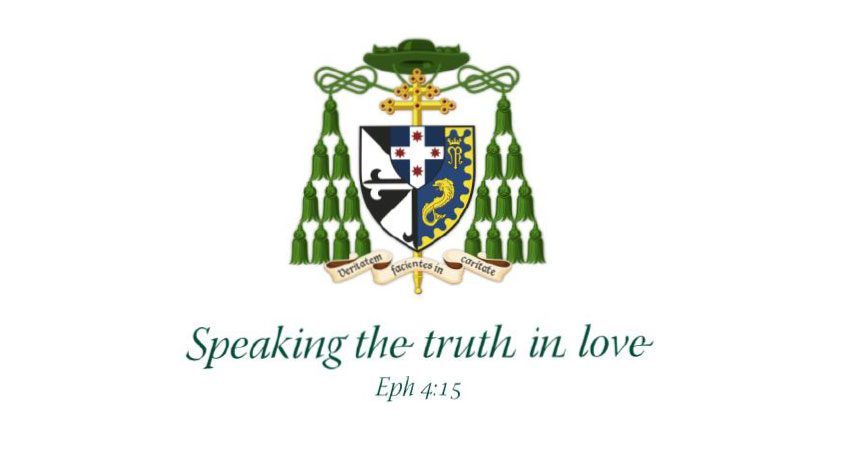 World Day Against Trafficking in Persons, Cathedral House, Sydney
"Let us not despair; it is a blessed cause, and success, ere long, will crown our exertions. Already we have gained one victory: we have obtained, for these poor creatures, the recognition of their human nature, which for a while was most shamefully denied. This is the first fruits of our efforts; let us persevere and our triumph will be complete. Never, never will we desist till we have wiped away this scandal… and extinguished every trace of this bloody traffic, of which our posterity, looking back to the history of these enlightened times, will scarce believe that it has been suffered to exist so long a disgrace and dishonour to this country."[1]
So William Wilberforce ended his speech to the British Parliament on 18 April 1791, in defence of his Bill "to prevent the farther importation of Slaves into the British colonies in the West Indies". Now that chattel slavery is no longer a systemic concern in Western societies, we might think Wilberforce's statement and his attempts to get legal recognition and prohibition of slavery is just an historical curio of little further relevance today.
Yet the people gathered here today know that the era of slavery is not over; that modern slavery and human trafficking are realities in modernity, and that attempts to get our parliaments to recognise the reality and prohibit the practice (including prohibiting profiting from it) are as necessary today as they were 229 years ago.
Wilberforce took heart from the fact that there was a gradual but real recognition of the problem in his day amongst political leaders and the general public that made prohibition no longer unthinkable. We, too, are witnessing such growing consciousness and determination regarding the plight of modern slaves and the blight this is on our societies. There have, for instance, been a series of international conferences on combatting modern slavery and, for the last few years at least, we've had this World Day Against Trafficking in Persons. Another sign of this growing consciousness is the increased devotion to St. Josephine Bakhita: this previously little known slave-saint hosts the World Day of Prayer, Reflection and Action against Human Trafficking on her feast day (8th February), and the new Western Sydney campus of the Australian Catholic University will be dedicated to her name.
A third emblem of this change of mentality is the Australian Catholic Anti-Slavery Network and is efforts to obtain and publish a reliable and fine-grained picture of the supply chains for goods and services we enjoy in Australia, and I am very pleased to see that research culminate in today's report. It is a beautiful report, not just an informative one, and it draws the reader along with its information arguments and hopefulness. ACAN now has 32 member entities, including dioceses and religious institutes across Australia and their vast Catholic education systems, both the Australian Catholic University and the University of Notre Dame Australia, some PJP schools, major players in the Catholic health and aged care sector, Catholic Cemeteries and other social welfare service providers, and Church financial services. And if each of you attracts another member in the year head we can be 64 next time we meet! Stitching together that alliance has required colossal effort, and I thank Mr John McCarthy QC and his team for all they've done to bring this forward; all their collaborators in ACAN; and all those Church agencies and organisations that have come on board.
Lest there be any doubt about the Church's commitment to this issue, we might consider the unremitting preaching and lobbying by Pope Francis on this matter. He has taught on the question:
He misses no opportunity to press this matter, and the Holy See has been similarly vigilant, including only last week at a conference organised by the Organisation for Security and Cooperation in Europe.[14] Every Catholic should share Pope Francis' passion on this matter.
But as Aristotle observed, 'One swallow doesn't make a summer'. Not even several signs of recognition such as I have identified are yet assurances of abolition. Wilberforce was right to call it a scandal for a supposedly Christian society to have turned a blind eye to the practice of chattel slavery for so long and enjoyed the financial benefits of that continuing injustice. Our own society may brag less about how Christian it is, but it claims to be a model of 'enlightened' values and respect for rights and freedoms. While ever we continue to benefit from forced labour and the like we bear, in Wilberforce's words, 'disgrace and dishonour' of a kind history may scarce believe we allowed to continue for so long. We remain complicit in a crime against humanity, which humanity lies on the side of the road, bleeding from an open wound, waiting – as Pope Francis has observed – for a Good Samaritan to stop and help and heal.
Two years ago the New South Wales Parliament indicated it would be such a Good Samaritan, by passing a model anti-trafficking law for our times, the Modern Slavery Act 2018 (NSW). At the time the Premier described such action as 'a moral imperative'. NSW was offering the nation and the world a lead in this, by holding to a higher standard than many. Yet here we are, two years later, and that law has still not come into force. Three years ago, when I quoted Wilberforce saying "You may do nothing about it, but at least now you can't say you didn't know", I didn't dream that a law, passed by both houses of our state parliament and given the Royal assent, with wide public support and in keeping with the best of our Christian anti-slavery and secular human rights traditions, would be blocked from coming into force by a democratic government. So now we have a NSW government anti-slavery website, decrying this as an evil affecting at least 40 million people worldwide and thousands in Australia, a Legislative Council Standing Committee recommending (following an unnecessary review) that the Act be allowed to enter into operation, and a Government still stalling for time. Has the Good Samaritan state decided to 'cross to the other side' and ignore the man beaten and left for dead on the Jericho Road?
"Disgrace and dishonour" it has been that for many years our community was blind, deaf and mute to the problem of modern slavery and human trafficking. But how much more disgraceful and dishonourable after it has publicly recognized this evil, moved to eradicate it from our supply chains and by other action, and then thwarted such measures apparently so businesses and consumers may continue to benefit from slavery.
Today, as we launch the ACAN 2020 Annual Report, let us not lose hope or determination to keep the anti-slavery momentum going – COVID or no. We can and should rightly celebrate the 'first fruits of our labour'. And we renew our resolve to work for that day were modern slavery is remembered in history books. God bless your efforts abundantly!
---
[1] William Wilberforce, "Debate on Mr. Wilberforce's Motion for the Abolition of the Slave Trade", 18 April 1791, in The Parliamentary History of England, from the Earliest Period to the Year 1803, vol. 29 (London: T. C. Hansard, 1817) p. 277, accessed via Google Books.
[2] Pope Francis, Evangelii Gaudium: On the Proclamation of the Gospel in Today's World (2013), 211; Laudato Si': On Care for our Common Home (2015), 123; and Gaudete et Exsultate: Apostolic Exhortation on the Call to Holiness in Today's World (2018), 101.
[3] E.g. 9 January 2017, 12 December 2013, 9 January 2017, 8 January 2018.
[4] Pope Francis, To the International Conference on Combating Human Trafficking, 10 April 2014, 3 April 2017, 12 February 2018, 7 May 2018.
[5] E.g. Pope Francis, To the International Association of Penal Law, 23 October 2014; To Participants at 'Villa Nazareth', 18 June 2016; To the 3rd World Meeting of Popular Movements, 5 November 2016; To the 2nd European Assembly of Religious in Europe Networking Against Trafficking and Exploitation, 7 November 2016; To the 4th World Meeting of Popular Movements, 10 February 2017; To the International Forum on Migration and Peace, 21 February 2017; To the Congress on Child Dignity in the Digital World, 6 October 2017; To the Christian Union of Business Executives, 17 November 2016; To the International Forum on Migration and Peace, 21 February 2017; To the 4th High-level Conference on Oceans, 27 September 2017;To the Congress on Child Dignity in the Digital World, 6 October 2017; To the World Economic Forum in Davos, 12 January 2018; To the Civil Authorities of Peru, 19 January 2018; To the Meeting with the People of Amazonia, 19 January 2018; To the Second Holy See-Mexico Conference on International Migration, 14 June 2018; To the Pontifical Academy of Social Sciences, 2 May 2019.
[6] On 8 February each year since 2015 (9 February in 2018). Also: To the International Forum on Modern Slavery, 7 May 2018.
[7] E.g. Pope Francis, Message for World Day of Peace 2015 "No Longer Slaves, but Brothers and Sisters", 1 January 2015; also 1 January 2017and 1 January 2018.
[8] E.g. Pope Francis, Messages for the World Day of Migrants and Refugees (5 August 2013; 15 January 2017). Likewise for the World Day Against Child Labour (10 June 2020), for World Food Day, 16 October 2017 and the World Day of the Poor, 19 November 2017.
[9] E.g. Pope Francis, To the Lenten Brotherhood Campaign in Brazil, 25 February 2015; To the Judges' Summit on Human Trafficking and Organized Crime, 3 June 2016; For the Month of Ramadan, June 2016 etc.
[10] E.g. 25 December 2013, 15 August 2016, 26 October 2016, 16 November 2016, 25 December 2016, 23 January 2017, 8 February 2017, 16 April 2017, 30 July 2017, 10 September 2017, 25 December 2017, 7 February 2018, 1 April 2018, 25 March 2020.
[11] E.g. 9 April 2017, 15 April 2017, 16 April 2017, 25 January 2018, 8 April 2020, 13 April 2020, 1 May 2020 and 14 June 2020.
[12] 4 February 2019 with Grand Imam Ahmad Al-Tayyeb.
[13] E.g.1 November 2016, 21 January 2018, and 21 June 2018.
[14] E.g. To the 22nd Session of the Human Rights Council on the scourge of human trafficking, 7 March 2013; To the 69th Session of the United National General Assembly, 27 October 2014; To the 29th Session of the Human Rights Council, 30 June 2015; To the United Nations Session on the Road Ahead for Peace, Security and Human Rights, 2 October 2015; To the United Nations Summit for Refugees and Migrants, 19 September 2016; Preparatory Document for the 15th Ordinary General Assembly of the Synod of Bishops (on Youth), 13 January 2017; 20th Alliance Against Trafficking in Persons Conference (Online and in Vienna), 21 July 2020.