INTRODUCTION FOR PONTIFICAL MASS OF CHRISTIAN BURIAL FOR SR MARY PAUL OLHC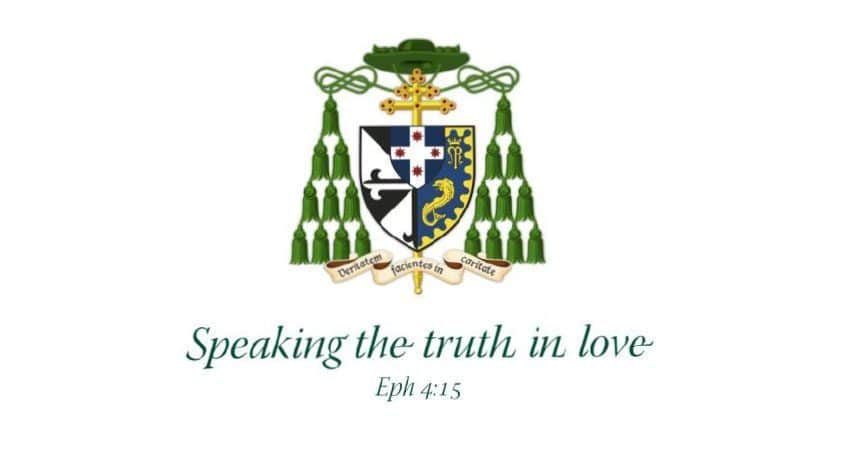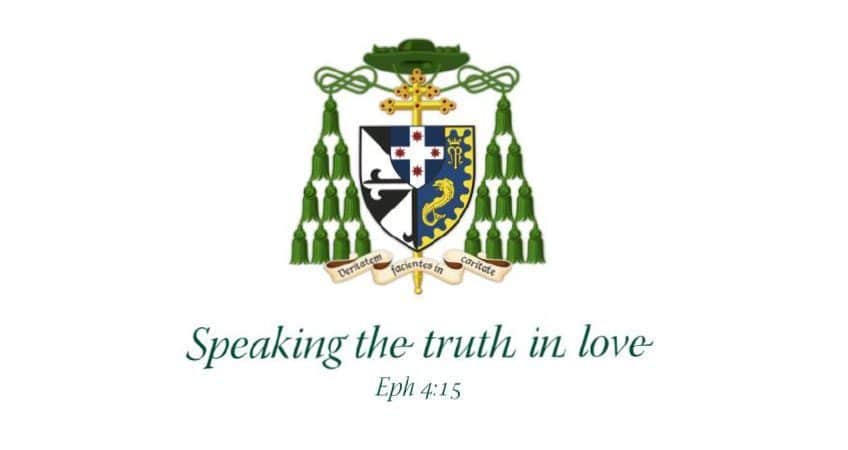 St. Mary's Cathedral
Welcome to St. Mary's Basilica in Sydney for the Funeral Mass for Sr Mary Paul OLHC, last surviving member of our the Congregation of Our Lady Help of Christians. I greet her family and friends gathered in this cathedral or joining through live-streaming due to the COVD-19 restrictions.
Born in Dublin, the eldest of ten children, Elizabeth Killian grew up amidst the faith and 'troubles' of Ireland. Her widowed mother and several siblings migrated in 1949 to Adelaide where her uncle Andrew had been the fourth Archbishop. Her uncle Pat had also gone via Adelaide to serve as a missionary priest in Wilcannia and the Military; her aunt Sr Mary Baptist was a Sister of Mercy teaching in Broken Hill; and her brother, Fr Andrew, would ultimately be Parish Priest of the Adelaide parish of Greenacres. From that large extended family I acknowledge the presence of Sr Mary Paul's niece, Marie Hansen with husband Mark and children Rachel, Clare and Adam. I also greet the rest of the Killian clan live-streaming from Adelaide or elsewhere, and extend to you all my sympathies and those of the Archdiocese of Sydney.
Concelebrating today are Most Rev. Geoff Robinson, Auxiliary Bishop Emeritus of Sydney, whose aunt was a Help of Christians sister, and who will be preaching the homily; and Most Rev. Brian Mascord, Bishop of Wollongong, who had a long association with the sisters and will lead the graveside prayers.
I acknowledge the Vicar General, Very Rev. Gerry Gleeson, and many other priests joining us physically or virtually, who have so many affectionate stories to tell of these sisters who brought a humanising feminine dimension to the seminaries of St Columba at Springwood and St Patrick at Manly. I also salute the staff of Scalabrini Village, Allambie Heights, and Passionist Sisters Martha and Regina, who cared for the nuns in their final years.
With the passing of Sister Mary Paul we mark the end of a century-old religious institute. When I visited Palm Island in Queensland on two occasions with Bishop Michael Putney, I found fond memories of the sisters at ever turn. Founded to minister to the poor and needy, and especially to Australia's first peoples, the congregation attracted women such as Elizabeth Killian with a true missionary spirit. And though they were never very numerous, the sisters lived out their charism over the years amongst some of the most deprived people: the Aborigines of Palm Island, homeless women and children at Scholastica House in Surry Hills, aged and invalid women, and others. Their mission to deepest darkest Springwood and Manly was something of an afterthought, but proved a great service to the Church of Australia.[1] Many of 'their' seminarians remember with great affection their deep spirituality, warm friendship and sheer hard work on their behalf. On this feast of St Monica we acknowledge how a maternal influence can produce great vocations and even great saints.
Searching for 'her niche in life', Elizabeth moved to Sydney in 1952 and came to live at Legion House, the CWL hostel on Castlereagh Street. Praying for guidance, she would cross Hyde Park each day to attend the 7AM Mass in this cathedral, and here fell upon a fateful brochure about the Sisters. She joined them at the beginning of 1954 and found there a deep contentment. More than five decades later she told the congregation's chronicler that, through all the struggles of the Sisters, she'd never had the slightest regret about her choice![2] During her six and a half decades in the congregation, she was Mother General or a local superior for 47 years, overseeing the care of the sisters as the order declined and staying close to each member.
And so as we give thanks to God for the life and love of Sr. Mary Paul today, we also give thanks also for the life and mission of all the members of the Congregation of Our Lady Help of Christians. Vale, Sr. Mary Paul; valete, Sisters of Our Lady Help of Christians. Thanks be to God for you all!
---
[1] Cf. M. Rosa MacGinley PBVM, An Eloquent Witness: The Sisters of Our Lady Help of Christians (Sydney: St. Paul's, 2010), p. 64
[2] Ibid., p. 156