INTRODUCTION TO THE SOLEMN MASS OF INSTALLATION OF MOST REV. ANTHONY RANDAZZO AS BISHOP OF BROKEN BAY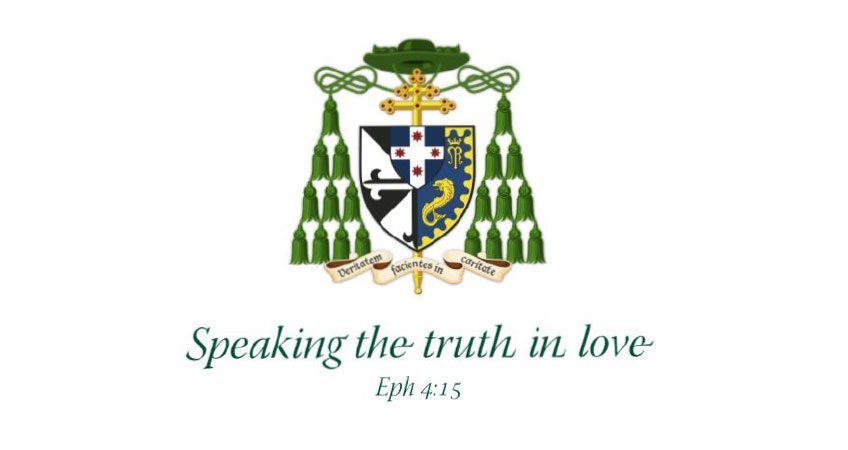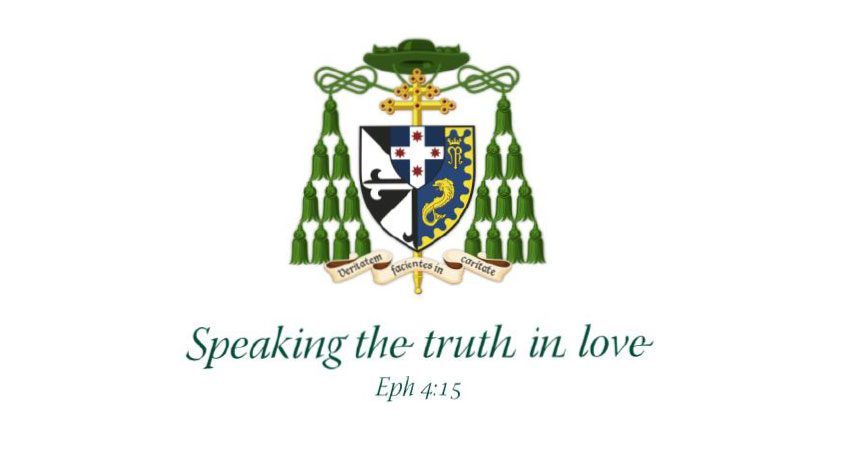 Feast of St Charles Borromeo
Dear brothers and sisters in Christ: it's a joy to be here with you tonight as Most Rev. Anthony Randazzo is installed as Bishop of Broken Bay. I thank the erstwhile Administrator of the Diocese and the Consultors for their welcome. Fr Ranson has already welcomed civic and ecclesiastical dignitaries and groups represented tonight, relatives and friends of the new bishop: I thank them all for their presence. I acknowledge His Excellency, the Apostolic Nuncio to Australia, representing His Holiness, Pope Francis; Archbishop Mark Coleridge, President of the Australian Catholic Bishops Conference, along with most of the Bishops of Australia, including two of the three previous Bishops of Broken Bay.
I greet the priests, deacons, religious and lay faithful of the Church of Broken Bay. This is a night of great rejoicing for you and all in the diocese. I welcome visiting priests and people from outside the diocese. And a warm hello to the Bishop's very proud parents, Colin and Caterina, who are watching the live-stream.
Today is the feast of St. Charles Borromeo, who is described in Butler's Lives as the most accomplished Italian bishop of his time, famed for his passion for Christ, his sheer hard work, his preaching and teaching, his service of the poor and marginalised, and his determined efforts to reform his diocese. These efforts won him the admiration of God's People and of history, but led to the Dominican nuns trashing his name, the cathedral canons having troops open fire on him, and the Brothers of Humility despatching a friar to shoot him at Vespers… I'm pleased to see our new bishop survived his first Vespers earlier tonight!
To paraphrase Oscar Wilde: to lose one auxiliary bishop to Broken Bay might be regarded as a misfortune, but to lose two of my auxiliaries to Broken Bay looks more like carelessness! Bishop Anthony has earned the respect and affection of the pastors and people of the Archdiocese of Sydney, especially those in the western region for which he has been responsible. As Episcopal Vicar for Formation he has contributed much to the discernment of vocations, and formation of future and already priests. As Chair the Sydney Catholic Schools Board, he has participated in the mission and governance of Catholic Education. He also brings to Broken Bay many gifts and experiences as a parish priest, canonist, seminary rector, curial official and bishop.
He will now be charged with leading, sanctifying and teaching more than 200,000 Catholics stretching across Sydney's North Shore to the Central Coast as chief shepherd. These times call for bishops of faith and compassion, of courage and mercy, like St Charles. Pope Francis has expressed confidence that Bishop Anthony is the man for the job. But before we install him I must ask His Excellency, Archbishop Adolfo Tito Yllana: Do we have a mandate from the Holy See.
Nuncio: We do. Archbishop: Let it be read.