BLESSING AND OPENING OF NEW BUILDINGS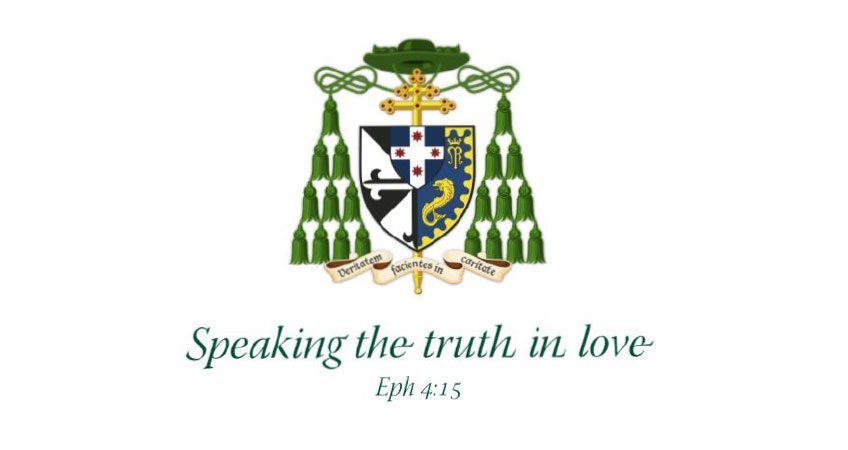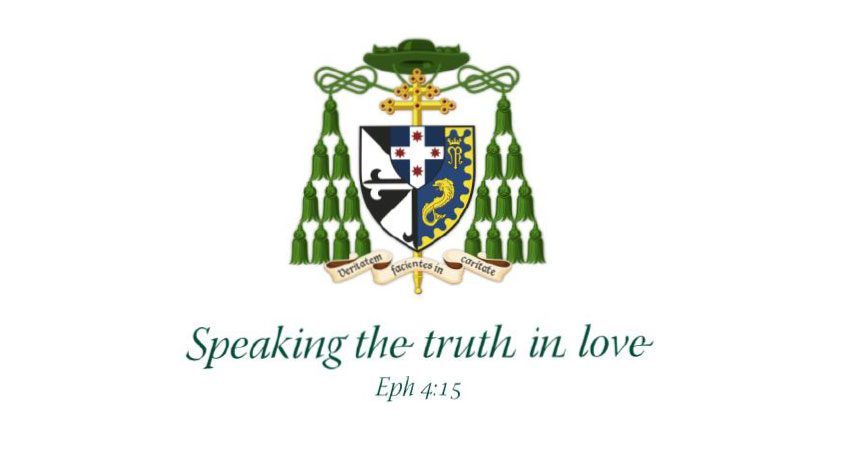 St. Catherine Labouré Primary School, Gymea
Salt is rather out of fashion these days, being blamed for high blood pressure, fluid retention, heart disease, stomach cancer, you name it. While a little sodium is a necessary element in any diet, Australians, we are told, consume twice as much salt as they need and should be reducing their salt intake, especially in snack food, junk food, processed food, tinned food.[1] We might even have to cut back on vegemite and chips!
Jesus didn't know much about 21st-century dietary problems or medicine and was in no danger of over-consumption of McDonalds; the only fast food around in his day was probably shawarmas and falafels. So He was rather freer to recommend salt, as He did in our reading, as a paradigm for Christian life. Even today anyone who knows about cooking – whether from the cook's end or the diner's – knows there are many foods that are bland without salt: eggs, soups, chips and nuts for instance. If the doctors insist we renounce all salt, we'll probably stop liking those foods…
Jesus today is all too aware of how we can ignore, minimise, and evacuate the Gospel of its power, its light-giving energy, its savour. So when He tells us to be 'the salt of earth, the light of the world, and the city on a hill', He's challenging us not to let this happen. It's not enough simply to be interesting or bright or prominent: we have to make a real difference to the world around us. Salt is not for storing in saltshakers or in our blood: it's for making food more flavoursome; light is not for hiding undercover but for illuminating a path; cities are not just for making noise, their notoriety should allow them to achieve some good. As a world without light is colourless, and a landscape without buildings can be unwelcoming, so food without savour is unappealing. And Jesus says it's up to us to bring light and welcome and savour to those around us. Christ is inviting us to cast light on problems, to civilize an untamed world, to bring zest and meaning into our society.
Catholic schools have been doing this for Australia for 199 years now. With over ¾ million students and 75,000 teachers and staff, Catholic education is the biggest non-government employer in the country and the biggest charity. But it's not our bigness that matters, or even the quality of our facilities, our teachers, our curriculums, our pedagogies: those are all means to ends. What matters is that we can offer daily opportunities to our students to come to know Jesus better, themselves better, their world better. They encounter God and God's Church in prayer and word and sacrament, in their teachers and other students, in their religious education classes and the other areas of study, in the pastoral care they receive and other aspects of the school's life. They learn many things not just in their formal lessons, but in their relationships and actions, in the community that is their school. Our task and theirs is to salt and savour, light and enlighten, build and civilise, transfiguring by grace our culture and polity, our arts and sciences, our workplaces and professions, our homes and families, according to that Sermon on the Mount from which our gospel passage came. That's the kind of light and civility and flavour we offer our world – a faith brings out what is best in each other and in the world, highlights it, savours it, changes it for the better in the process.
From our parish of St. Catherine Labouré I gratefully acknowledge Mons. Brian Rayner, our Parish Priest, our families and other parishioners; and from the wider Church Dean John Greig and Fr. Dan McCaughan;
From education I greet: Mr Tony Farley, Executive Director of Sydney Catholic Schools, with several system directors, former principals of this school and present principals of surrounding schools;
From this school I acknowledge: Mrs Jodie McKay, School Principal, with her staff, our Student Leaders and, of course, our wonderful students, with their parents and friends. I know that leaders, teachers and staff of this school make our students the focus of everything they do. They know that each student is a unique image of God in our world and they want to build a school community of respect, involvement and love of learning so that every child realizes their full potential.
From civil society I salute: Attorney-General Mark Speakman SC MP and Eleni Petinos MP, state Member for Miranda, and I ask them to thank on our behalf our Federal and State parliaments for all the support they give our Catholic schools; Cr. Carmelo Pesce, Mayor of Sutherland with several of his councillors; and our architects and builders who are doubtless very proud both of our new facilities and of the refurbishments of the old.
Above all we thank Almighty God for His wonderful creation. We thank His Son, Jesus Christ, who is our Chief Teacher and Wisdom itself. And we thank the Holy Spirit who inspired the establishment of this school, and its continual renewal including the addition we celebrate and bless today, and will inspire the spiritual building that is each one of its students in the years ahead.
[1] Cf. Rebecca Lindberg, Maximillian de Courten, & Rosemary Calder, "Too much salt and sugar and not enough exercise – why Australians' health is lagging", The Conversation, 5 July 2016 https://theconversation.com/too-much-salt-and-sugar-and-not-enough-exercise-why-australians-health-is-lagging-61165