Unveiling Of Armenian Khachkar Cross At West Entrance Of St. Mary's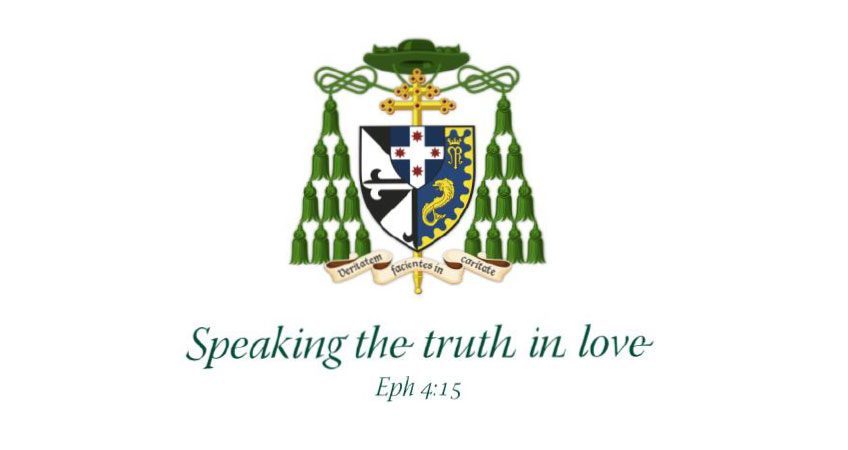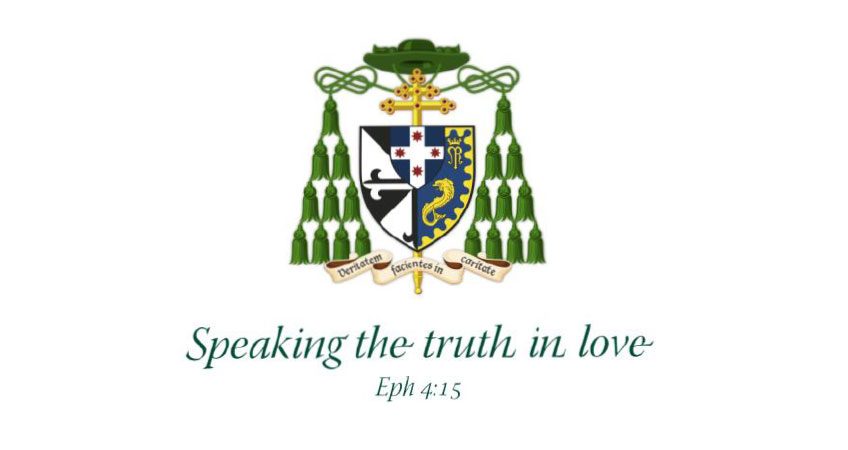 UNVEILING OF ARMENIAN KHACHKAR CROSS AT WEST ENTRANCE OF ST. MARY'S
St. Mary's Basilica, Sydney
 Welcome to St Mary's Basilica for the Unveiling of the Armenian car-car Khachkar Cross to mark the 2015 commemoration here at St Mary's of the centenary of the meds yeghern Մեծ Եղեռն, 'the great crime', the Armenian Genocide. On that occasion it was my privilege to welcome His Grace, the Primate of the Armenian Church of Australia and New Zealand, Bishop Haigazoun Najarian, to celebrate the Divine Liturgy in commemoration of the suffering of the Armenian people one century before. We also welcomed many bishops, clergy and lay representatives of other churches, as well as many leaders of the Armenian community and from broader civil society. I recall welcoming 'the Hon. Gladys Berejiklian MP, Treasurer of New South Wales, representing the Premier': I'm pleased to welcome her back three years later, representing the Premier in a much more personal way!
It also gives me great pleasure that we are accompanied once more today by bishops, clergy and lay leaders and representatives, including my brother Catholic bishops, Bishop Amel Nona of the Chaldees, Bishop Robert Rabat of the Melkites, and Bishops Terry Brady and Richard Umbers, Auxiliary Bishops of Sydney, with Very Rev. Basil Soussanian of the Armenian Catholic Church of Australia. I welcome with great joy my fellow religious leaders, including Archbishop Glenn Davies of the Anglican Church, Bishop Daniel of the Coptic Orthodox Church, Bishop John Henderson of the Lutheran Church, and Dr Dierdre Palmer of the Uniting Church of Australia; I welcome Most Rev. Fr Yeremya Apkarian, representing the Primate of the Armenian Church in Australia who sends his apologies, as well as Frs Avetis and Bartev; I acknowledge the organiser Stepan Kerky/asharian; as well as many civic leaders and members and friends of the Armenian community who have already been welcomed.
What are the great monuments of our nation and our city? That great authority, Wikipedia, suggests the Australian War Memorial in Canberra, the Shrine of Remembrance in Melbourne, the Sydney Opera House and the Sydney Harbour Bridge, Uluru, the Big Banana in Coffs Harbour and the Big Pineapple on the Sunshine Coast. That such a list includes a natural wonder that was not man-made and two rather mediocre commercial tourist attractions highlight the limitations of Wikipedia – not even Port Arthur, the Melbourne Cricket Ground or Royal Exhibition Building, the Queen Victoria Building in Sydney, the Eureka Stockade or this cathedral made its list. But the shortness of the wikilist also suggests we are a nation with too short a history and too few monuments.
That some people might call Uluru, or the Great Barrier Reef, or Bondi Beach a monument shows they do not understand the word, or that they think it means something big or spectacular, as in the common use of the word monumental. Yet our word 'monument' comes from the Latin monumentum, which means a tomb of some great person or structure built to commemorate some great event, especially a battle. A monument, then, is a built memorial – a finger pointing to something important from our past.
But the Latin monumentum in turn comes from the Latin verb moneo, which means 'to remind, advise, warn, admonish.' So a monument is not just a colossal placeholder to remind us of something past; no, a monument is a very special kind of remembrance, encouraging the kind of remembering Australians do on ANZAC Day or Christians do on Good Friday. This kind of remembering can't rightly be called a 'celebration', despite all the fanfare of the ANZAC Day Parade, because a celebration would feel like a diminution of the persons and events recalled. Instead we speak of commemoration, that is, 'remembering with', a more sombre, more serious kind of remembering.
The key to the difference between these two kinds of remembering – celebration and commemoration – is found in this word 'monument', with its historical foundations not just in reminding and advising but also in warning and admonishing. A monument is built, then, not simply to remind us of the past, but to remind us to learn from it, to warn us against repeating past mistakes or recommitting past atrocities.
Today's unveiling, then, is a monumental occasion in more than one sense. Literally, of course, we are unveiling a large and beautiful monument, and in doing so we mark a very special friendship between the Catholic and the Armenian Churches. We commend the world famous sculptor, Artak Hambard/zumy/an, and thanks the Armenian Church and community for commissioning it. But in praising the beautiful workmanship we also remind, indeed warn, ourselves of the dangers of forgetting what has come before, the dangers of allowing past horrors to be remade. "Who now speaks of the Armenian Genocide?", asked a particularly infamous German politician dismissively in 1939, right before he perpetrated another gross genocide upon humanity. Today's monument answers: we do, here in Sydney, we remember the Armenian Genocide; we speak of it, and we will not forget. Surrounded by a great company of martyrs, we resolve to honour them by committing to do all we can to ensure that deaths like theirs are never repeated, to work for reconciliation between all peoples, and to keep calling down divine mercy and peace upon our troubled world.