I want people to hear the Good News, but I don't want to do it
on a soapbox, but rather through meeting people.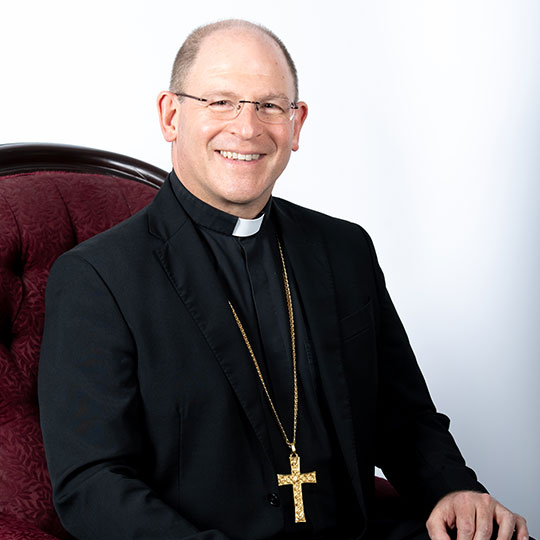 Bishop Tony Randazzo's Biography
Most Rev Bishop Anthony (Tony) Randazzo was born in 1966 in Sydney the son of Colin Randazzo from Sydney and his wife Caterina Di Losa from Lipari, Italy. The Bishop's parents were married at Saint Joseph's Church Enfield in 1960. They worked as fruiterers in their family business at Bankstown until relocating to the Gold Coast in 1967.
READ MORE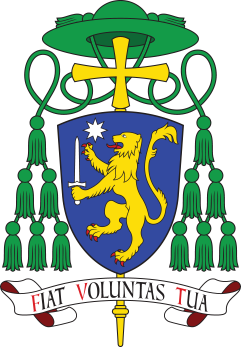 Blazon: Azure a lion rampant Or armed and langued Gules holding in its left paw a sword upright Argent and in dexter chief an eight pointed star Argent. In the vernacular, the arms may be described as follows: On a blue field a lion rampant with red claws and tongue holding an upright silver sword and in the upper left a silver eight pointed star.
The lion makes reference to the Bishop's Italian and Scottish heritage. The eight pointed star represents Mary, Mother of God, and baptism. The Bishop was baptised at Mater Dei church Blakehurst.