Sydney Poet Wins ACU's $7000 Literature Prize
Catholic Communications, Sydney Archdiocese,
22 Aug 2014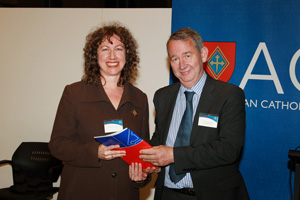 Award winning Sydney poet, Helen Thurloe was announced the winner of the 2014 Australian Catholic University $7000 Prize for Literature at the Melbourne Writer's Festival last night for her outstanding poem, Surgeon Mother.
Presented with her award by the Vice Chancellor of ACU, Professor Greg Craven, Helen expressed her surprise and her gratitude.
"Being a poet can be a private and solitary practice and anything that encourages poets to step out and share their work with the world is extremely important, and I would like to sincerely thank ACU for initiating it," she said.
Although this is only the second year the ACU for Literature Prize has been held, following on from last year's inaugural event, it is already regarded as one of the most important and prestigious awards of the Australian literary calendar.
More than 200 entries from every state and territory as well as from Australians living overseas were received for this year's prize, which took "The Language of Compassion" as its theme.
"The theme of compassion resonated with poets and the standard of entries was particularly high," says Professor Margot Hillel, OAM and Chair of ACU's Academic Board who was one of the judges. The other judges included poet, author and academic, Professor Kevin Hart and ACU Lecturers in Literature, Dr Carolyn Masel and Matthew Ryan.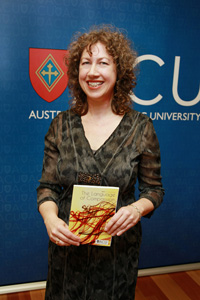 "As judges we were all delighted as well as impressed at the way poets responded to this year's theme in moving and sometimes in surprising ways. At least one of the judges confessed to shedding a few tears while reading the entries," Professor Hillel says.
Among the topics explored in the poems were compassion for the everyday and mundane, compassion for animals, compassion for the elderly and the ill and compassion for refugees.
For Helen and her winning poem, compassion was for what she calls "the working mother's dilemma," and is also in many ways a saraband to a close friend and mother of four who is also a surgeon, and who somehow and manages to juggle all this with equal grace and dexterity.
"The original idea for the poem was provoked by a number of things. But it particularly related to the time when my two kids were small when I was not entirely enthusiastic about organising their birthday parties," she says laughing. "To me birthday parties meant cleaning out the room, blowing up balloons and trying to make one of the cakes the children would choose out of the Women's Weekly Birthday Book, which were invariably the most ambitious and the most complicated. Then on the actual day there'd be some drama with someone else's child," she says.
Smiling she shakes her head. "Instead of complaining, I should have been enjoying the fact my two kids had grown and developed and survived another year. My friend, who has twice as many children as I have and twice as many birthday parties to organise, never complained not even when in the midst of preparing a party for her daughter's 16th birthday, she had to rush off to take care of a medical emergency."
That's when the inspiration for her winning poem, Surgeon Mother came to her.
"I not only wondered what on earth I was complaining about and I began to think about how as mothers we are responsible in our professional capacity for other people's welfare just as we are responsible for the welfare and needs of our children and all those at home."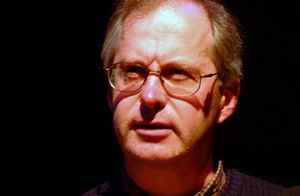 Unlike an essay or even a short story, a poem however can take months or even years to evolve and develop.
"I started work on the poem three years ago. It's not like you work on it continuously, but when the idea first hits you rush to put it down on paper. And then you might put it aside for several months. And then you come back to it and change this or that, or throw half of it out as new ideas come up. Then you put it aside again for several more months. And then go back to it again to tinker and tweak a word or a line."
Helen describes the process as a bit like the family's dog. "A poem keeps coming up and bumping you just like the dog keeps coming up and bumping me to let me know he wants to be fed," she says.
For Helen falling in love with poetry began early on.
"My mother still has poems I wrote in infant school! But my strongest memory is being mesmerised when my primary school teacher read us Enoch Arden by Tennyson and Longfellow's Hiawatha. That's probably what led me to try my own hand at writing poems and it evolved from there."
Now a recognised poet in her own right, Helen continues to be inspired by the poets both past and present.
"I know if I gave you a list of those whose work inspires me and whose work I admire, it would not only be very long but I'd be sure to forget someone important," she says.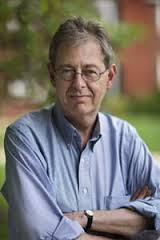 But in a very brief and by no means comprehensive list, among past poets she admires are T.S. Eliot, George Herbert, Ted Hughes, Sylvia Plath and Australian poets, Gwen Harwood and Lesbia Harford. The living poets who inspire her include Mary Oliver, Sharon Olds and Phillip Gross from overseas and on the home front, Mark Tredinnick, Deb Westbury, Carol Jenkins, Cate Kennedy, Geoff Page, David Malouf, Jakob Ziguras and Melinda Louise Smith.
Unlike best selling novelists, poets seldom make large sums of money. If a person needs a regular income, being a poet is unlikely to be a person's full-time profession.
"Which is why the $7000 prize money from ACU for the poem is so fantastic, as it means I can give myself permission to go away for a few weeks and just write poetry!" she says.
Helen poetry has appeared in several well known anthologies including Best Australian Poems, Australian Love Poems 2013 and Women's Work, has also taken out several big awards for her poetry including the Banjo Paterson Open Poetry Award for 2012 and 2013 and 2012's Ethel Webb Bundell Poetry Award.
Second prize of $2000 at this year's ACU Prize for Literature went to Lucy Williams with the runners up prize of $1000 going to Jenny Blackford.
The ACU Prize for Literature is made possible through the sponsorship of ACU's Directorate of Identity and Mission.