Royal Commission in Sydney - Day Three
Catholic Communications, Sydney Archdiocese,
12 Mar 2014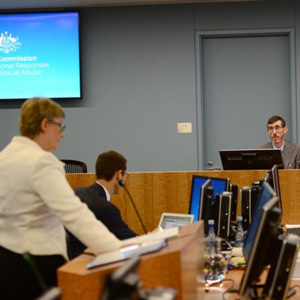 The hearing of Case Study #8 continued in Sydney with the testimony of John Davoren, the former Director of the Professional Standards Office (NSW/ACT) followed by the current Director, Michael Salmon.
The Professional Standards Office, or PSO, is responsible for implementing the policies and procedures outlined in the Towards Healing protocols.
This case study is looking into the response of Towards Healing to Mr John Ellis who was abused by a priest in Sydney when he was an altar boy in the 70's.
Senior Counsel assisting the Royal Commission, Gail Furness SC and Commissioner Justice Peter McCLellan, pressed Mr Davoren on comments he made about what he said were difficulties in Mr Ellis' claim including "lack of corroborating evidence". Mr Davoren said there was only John Ellis and the priest, Fr Aidan Duggan and no supporting evidence.
Justice McClellan asked Mr Davoren did he not know in very many cases of sexual abuse there is not a witness to the abuse which is also only divulged by many victims a very long time after the abuse has occurred.
Mr Davoren concluded in a report that that "the facts of this case can never be satisfactorily clarified".
Fr Duggan had been diagnosed with dementia however an independent assessor, appointed after considerable time found the abuse "more likely than not" had occurred.
The Commission then heard from Mr Michael Salmon. He was initially questioned on payments made under Towards Healing if there were any "caps" on those payments. He said it was not common for an amount to exceed $50,000 but payments had been made in excess of that amount. Mr Salmon said the Chancellor had carriage of Towards Healing matters.
He said when he came into the job as Director he wanted to move the Ellis case forward knowing there had been delays and he was keen for progress.
Mr Salmon said he believed Mr Ellis was telling the truth and when questioned about the initial offer to Mr Ellis of $25,000 in financial reparation he thought this was "underdone".
When asked if he told anyone about this opinion Mr Salmon said it was not his position to do so or suggest an amount as he was not the church authority.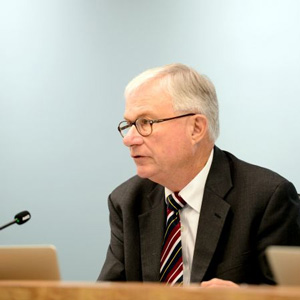 Mr Salmon was also questioned about a review of Towards Healing which Mr Ellis had requested.
This review was conducted by David Landa, former NSW Ombudsman in 2003. Mr Salmon was asked why some recommendations were not implemented . He said the national office of the PSO and David Landa advised no action be taken until the litigation with Mr Ellis had been completed.
When pressed Mr Salmon said both the national office and Mr Landa recommended not to make any changes until litigation was completed , it would not be appropriate for the Towards Healing process, a pastoral process, and litigation to operate side by side.
The hearing continues tomorrow with Mr Salmon.
For further information to the official Royal Commission website at http://www.childabuseroyalcommission.gov.au/
Also Truth, Justice and Healing Council at http://www.tjhcouncil.org.au/ and Catholic Talk athttp://www.catholictalk.com.au/