Celebratory 'Te Deum' Concert to Mark St Peter's Centenary
Catholic Communications, Sydney Archdiocese,
19 Jun 2018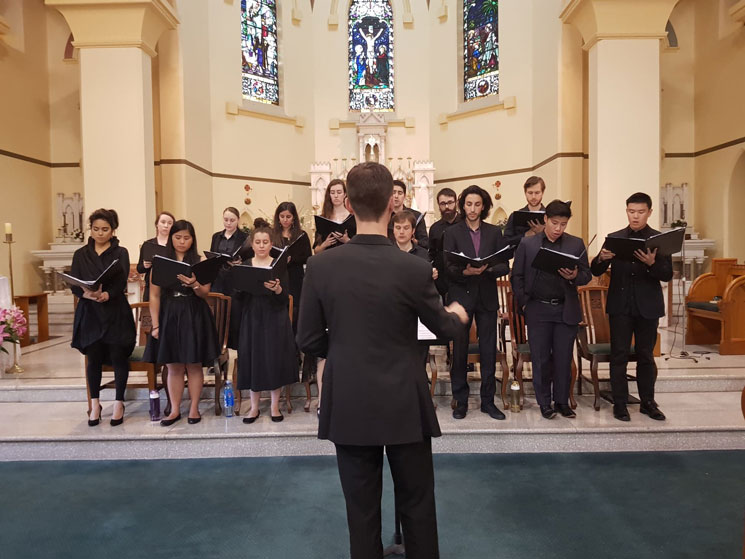 To mark the 100th anniversary of the dedication of its church, a solemn, celebratory Mass will be celebrated at St Peter's Catholic Church in Surry Hills at 4 pm on Saturday, 30 June.
The parish choir together with an orchestra and soloists comprised of friends of the parish will present Haydn's Missa Sancti Nicolai (HobXXII:6), written by Haydn for the name day of his Patron Count Nikolaus Esterhazy. Mass in the Viennese tradition has a long history at St Peter's, even prior to the dedication of the current church building in 1918.
The presentation of grand orchestral Mass settings were semi regular events in the parish as early as 1882 when the faithful were attending at the pioneering school house and functioning Church building established in 1880.
In the years that followed, the choir has been recorded as one of the largest in number and most capable being comprised of some very fine soloists and often augmented by guests from the Theatre Royal Opera company and the Alhambra theatre in George Street.
The St Peter's parish community has endeavoured to keep this tradition alive, with its dedicated choir of committed and hardworking young people who work tirelessly to deliver a high standard of sacred music for the Sunday liturgy. In anticipation of the installation of a new organ in the parish later this year, the parish's young people have diligently fundraised, while acquiring a comprehensive and beautiful collection of sacred repertoire for a regular season of concerts to punctuate the year.
Following the Mass, a champagne celebration will occur in the parish courtyard, followed by a formal centenary dinner. The dinner will be served in the beautiful 1880 Hall and will be prepared by former Prime Minster John Howard's personal Chef - Florinda Yazbeck, with entertainment again being provided by the talented St Peter's Choir and musicians.

Tickets for the dinner can be purchased here: www.trybooking.com/WBRV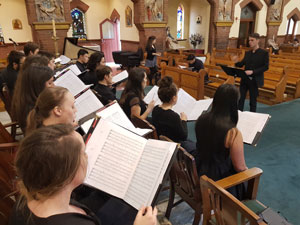 On the following day, Sunday 1 July, the 10:30 Sunday Mass will celebrate the Feast of St Peter and Paul and later that afternoon, the choir of St Peter's, soloists and orchestra will join the Artes Christi Australia choir to present a thanksgiving concert with a selection of Petrine works: an early, minor oratorio by Charpentier on the denial of St Peter; the Propers for the feast of Sts Peter & Paul by William Byrd; and the Te Deum (H.146) of Charpentier, arguably the his most famous work and a triumph of the composer's late career, which included tenure at Sainte-Chapelle in Paris.
Charpentier and Byrd have been a feature of the parish choir's repertoire to date. This combined concert will be the first officially collaborative effort with Artes Christi's choir in residence, who have regularly presented Händel's Messiah, Fauré's Requiem and an annual Christmas concert in the parish for many years.
Everyone is welcome to join the parish in their centenary celebrations.