Bible Lessons Essential In Schools
Catholic Communications, Sydney Archdiocese,
27 Feb 2018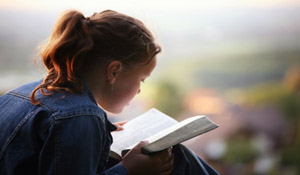 Australian students should be required to study the Bible as part of a well-rounded education, regardless of their religious background, according to American Christian activist Chuck Stetson, The Australian newspaper reported today.
Mr Stetson, a founder of the Bible Literacy Project that promotes the academic study of the religious text, said the Bible was the origin of many modern Western values and should form an essential component of any young person's education.
"I argue that if you don't have knowledge of the Bible you can't understand the English language, literature, history, art, music or culture fully," he told The Australian, after speaking at a forum in Sydney yesterday.
"This is not about religion; we don't get devotional, not in public schools. This is about learning the basics so we have students that can decode words and phrases, so many of which we get from the Bible. If you're not, you're not getting a full education. And that's unacceptable."
Despite recent calls for religious schools to be stripped of their rights to hire or fire based on their ethos, Mr Stetson said Australian policymakers appeared genuinely interested in the Bible being taught in all schooling sectors.
Australian Catholic University senior research fellow Kevin Donnelly, who also spoke at the event, said while secular critics argued that there was no place for Christianity or the Bible in public school curriculum, the arguments in favour were overwhelming.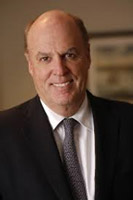 The humanities and social sciences curriculum, through the civics and citizenship strand, allows for the study of Australia's Christian heritage. But the states and territories set their own curriculums and approach to religious education.
Education Minister Simon Birmingham said the Bible was a "key text" that has had a "fundamental impact on the Australia we live in".
"Christianity's history and place in Australia is already part of the national curriculum, making some study of the Bible entirely consistent with adherence to the expected curriculum," he said. "The states and territories, who apply the curriculum in their jurisdictions, need to ensure students develop the expected understanding of Australian values and beliefs, including the historical and modern role of Christianity as well as other faiths of influence."