A Teacher's Tips on How to Settle The Kids Into A New School Year
Catholic Communications, Sydney Archdiocese,
24 Jan 2018
A new school year and conflicting emotions. Whether this is your first, second or fifth child who has returned to school after the summer break, there is no escaping the hopeful anticipation of a new school year. The dynamics of a new classroom teacher, sharing stories with friends who they haven't seen, a heavier workload or their own personal expectations, students will need the support from their families to help them get into the flow of things again.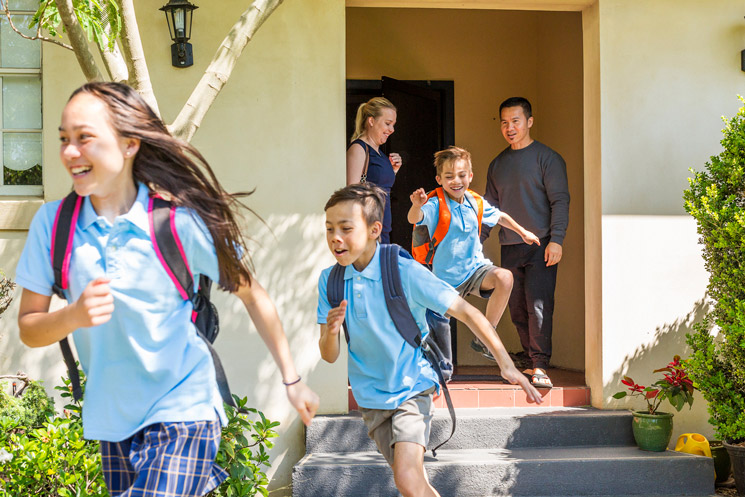 Here are 5 tips that may come in handy in your household!
The Alarm and Wake-up!
Be sure to start your back-to-school routine early. If the kids have splurged on a few more late nights than usual over the break, be sure to revert back to some early family dinners to allow for an early night, so that that morning alarm doesn't come as such a fright!


Be Resources Ready!
Nothing says "I'm ready for success" like a stocked pencil case, (almost) bubble-free contacted books and a yummy lunch box and water bottle. Your child will be able to focus on the workload when he or she has all the necessary resources to complement the content studied at school.


The Whiteboard planner
One of the ways to remain less-stressed throughout the school term is by planning ahead. Invest in a whiteboard or jumbo calendar (they are super cheap at K-mart), and ensure that all upcoming projects and exams are written on there so that your child can finish that task a few days earlier than the due date resulting in lots of relieved sighs rather than tears.


Zone-out weekends
Just as important as getting immersed in the busyness of school and work life, is giving ourselves sometimes to entirely remove ourselves from the deadlines and due date and focus on those we love around us. Encourage your child to take the time away from the books to be able to spend time with their family and friends.


The Technology Fast
No doubt the holidays have called for a few extra hours on the electronics per week but the return to school may prompt the need to cut back on the i-Pad in exchange for some extra hours playing in the sun after school to burn off some energy. Coming home after a long day at school to do homework (straight away) may lead to feeling of resentment about the work itself. If the students have a break, they are more likely to come back to some extra study rejuvenated.