From Island Home To Emerald Isle
Catholic Communications, Sydney Archdiocese,
17 Jan 2018
By Catherine Sheehan
The Hyland family have witnessed God perform miracles in their own lives and they can't wait to share their story of faith with others at the World Meeting of Families (WMF) in Ireland later this year.
The delightful family of five from Charmhaven, on Sydney's central coast, have been selected by the Australian Catholic Bishops Conference to represent Australia at the international conference held in Dublin in August.
Shane and Leanne-both teachers at Catholic schools-and children Joshua, 12, Alyssa, 8, and five-year-old Lachlan will take part in a pilgrimage around the Emerald Isle before attending the six-day meeting. "The kids are really excited to go overseas," Shane told The Catholic Weekly. "It's great just to give them the opportunity to go somewhere and experience something bigger than our little church."
"It's a real honour and a wonderful opportunity for our family," Leanne added. "We're really elated."
The theme for this year's event is "The Gospel of the Family: Joy for the World" and will include keynote speakers, workshops, testimonies, discussions, daily Mass, as well as prayer time and cultural and musical performances.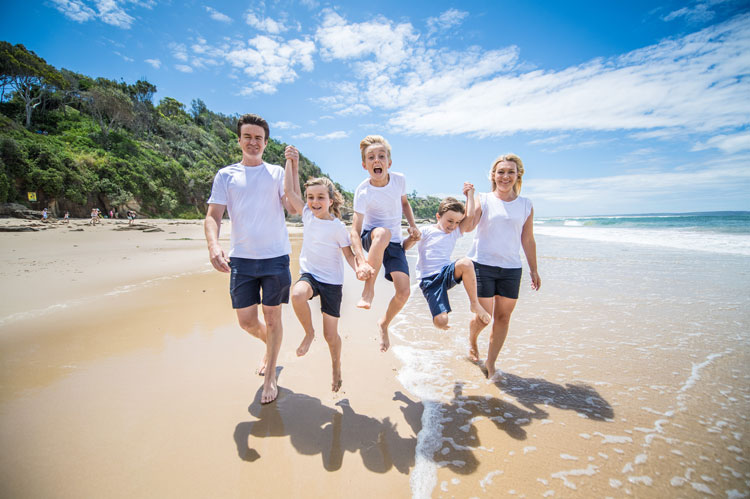 It is the largest international gathering of families in the world with about 20,000 attendees and takes place every three years.
It is hoped Pope Francis will celebrate the final Mass.
Shane and Leanne said they are looking forward to meeting other Catholic families from around the globe and sharing with them how God has transformed their lives.
"Our youngest Lachlan had a very traumatic birth and during his time in intensive care we had a lot of people praying," Leanne said. "He made a miraculous recovery and doctors can't believe that he is functioning like a normal little boy. It was God's love and it was the Holy Spirit."
The Hyland family, right, are active in their parish St Mary of the Cross MacKillop in Warnervale and have been running family groups there for a number of years. Shane is also involved in prison chaplaincy. "I think it's important for people to know that whatever situation they're in, that the Church is there for them," Shane said. "That with their faith, there's hope in any situation."
For more info about the World Meeting of Families 2018 go to their webiste www.worldmeeting2018.ie