Call to Keep Boxing Day a Family Day
Catholic Communications, Sydney Archdiocese,
20 Sep 2017
By Robert Hiini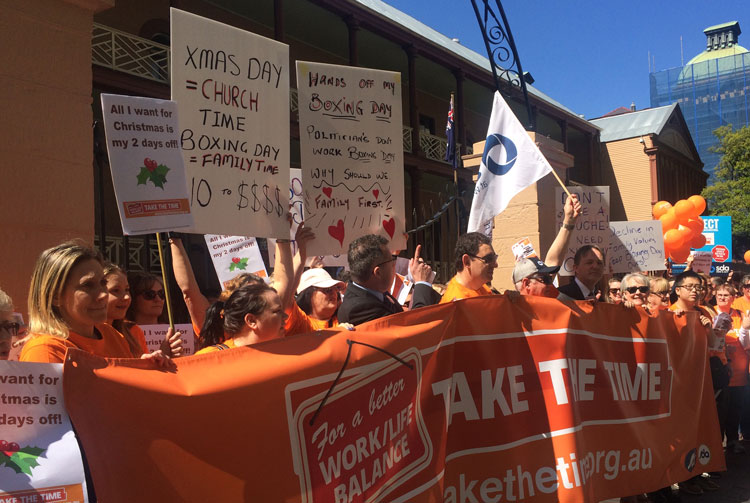 The Archbishop of Sydney, Archbishop Anthony Fisher OP, has warned that Boxing Day trading legislation threatens to heighten community fragmentation and deprive thousands of people of precious time with their families over the Christmas period.
The NSW Legislative Council will today vote on amendments to the Retail Trading Amendment (Boxing Day) Bill 2017 which will allow retail stores and banks across the state to continue to open on December 26 after a trial of the arrangement for the past two years.
The vote comes in spite of a Government-commissioned review, released in August, which found that only 41 per cent of retailers supported the move.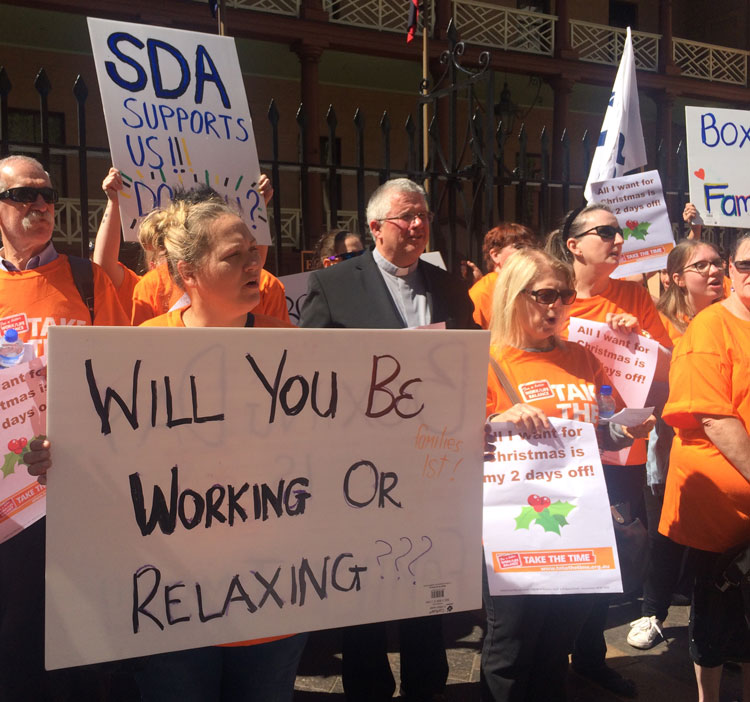 The same review found that one in five workers felt "coerced" to work on Boxing Day, despite special measures introduced 2015 to prevent that from happening.
Some 8,000 signed a petition in protest, which was yesterday presented to NSW Opposition Leader Luke Foley at a rally from Hyde park to the Domain before concluding at the steps of Parliament.
In a statement to media, Archbishop Fisher said it was important that parents be able to balance the pressures of work and the fast pace of modern society alongside the joy and challenges of raising a family.
"Families are already subject to a vortex of social and economic forces and this measure will only heighten community fragmentation and family breakdown," Archbishop Fisher said.
"We would do well to recall John Paul II's words that men and woman have intrinsic worth and dignity and 'that work is for man, not man for work".
Sydney Archdiocese's Life, Marriage and Family Centre director Chris Gordon also signalled warning bells about the proposal.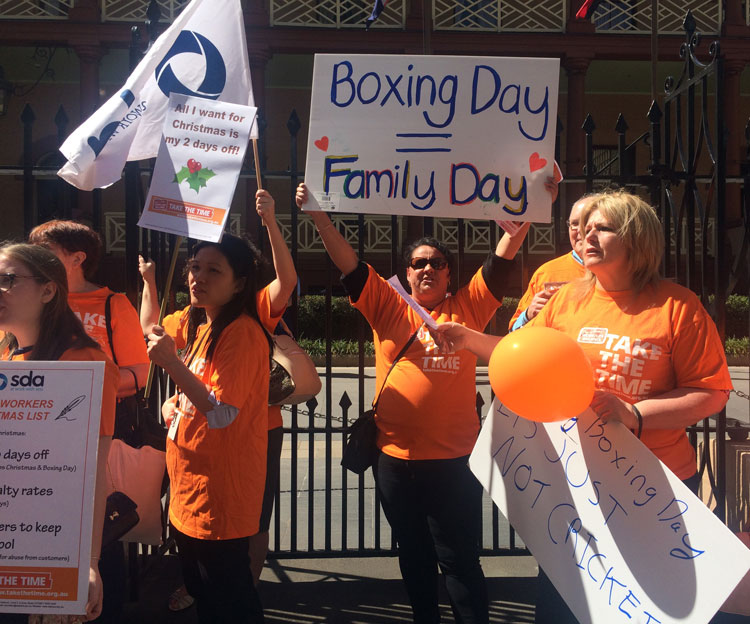 "All families and communities should be able to come together and celebrate culturally significant days - regardless of their religious beliefs and backgrounds," Mr Gordon said.
"With just four and a half days exempt from trading throughout the year, we feel any further increase in retail trading days is unnecessary and would have negative ramifications for our social fabric."
Around 150 people attended yesterday's protest, hearing from Mr Foley and Shop Distributive and Allied Employees Association State Secretary, Bernie Smith.
Mr Foley said casual and part-time workers were particularly vulnerable under the legislation, and that there was no necessary trade-off between healthy profits and healthy people: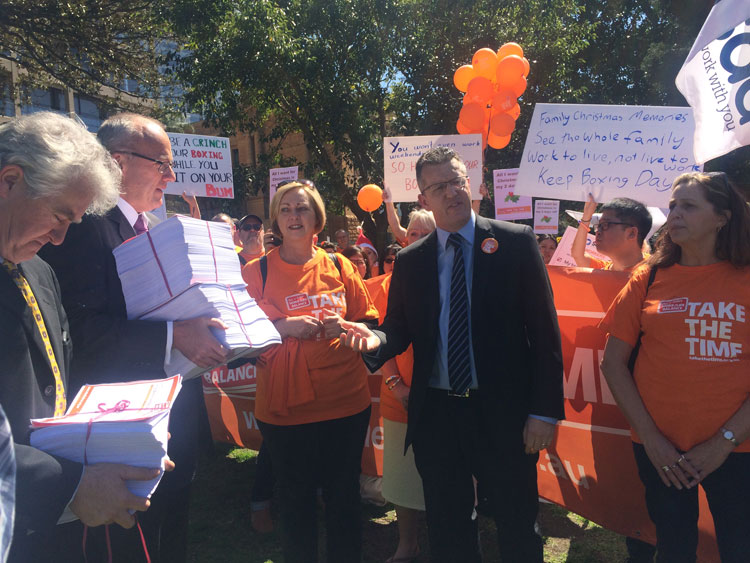 "We can have terrific sales, profitability, which means more employment in the retail sector, good pay conditions for all of you; we can have all of that and still give the workers two days off at Christmas."
Mr Smith pointed to workers who have felt coerced to work and to the oft-forgotten "mum and dad retailers" who also cherished time with family and friends.
"We want the Parliament to listen to the 95 per cent, that's why we've got people here today to present these petitions."